Canada announces investments to tackle illegal fishing and discarded fishing gear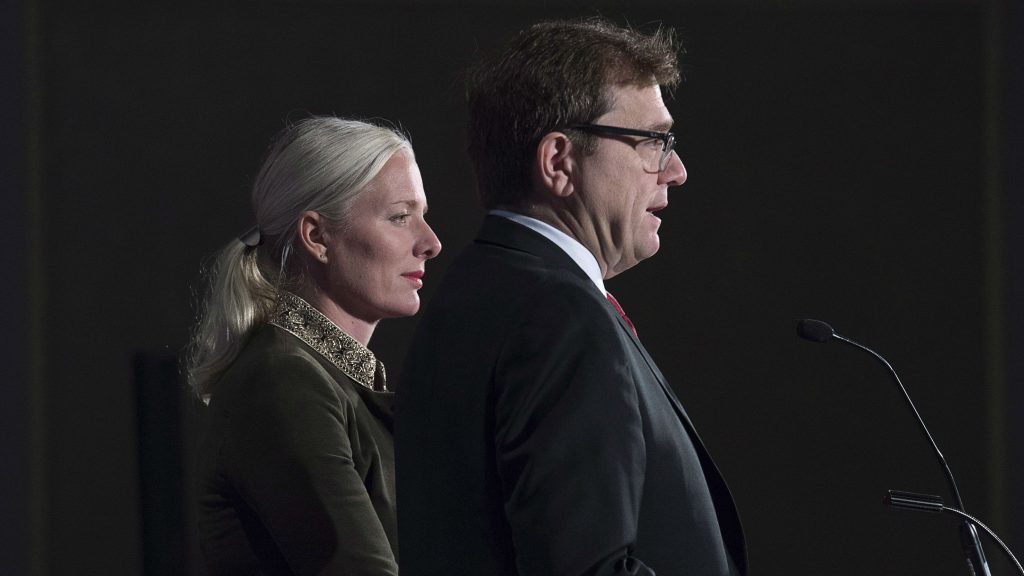 The Canadian government is investing $10 million to support the development and deployment of satellite-based technologies that can remotely identify and track ships suspected of involvement in illegal fishing in the world's oceans, Fisheries Minister Jonathan Wilkinson announced Thursday.
Ottawa will also contribute $1.6 million to the development of regional fisheries intelligence sharing for Western Central Pacific countries to eliminate illegal, unreported and unregulated fishing (IUU) in their waters, Wilkinson announced at the G7 ministers meeting in Halifax, Nova Scotia (eastern Canada).
"We focus very much on the importance of transparency of information that allows us to understand where the illegal fishing is happening, which vessels are going it, what they're actually doing when they are out there," Wilkinson said in a phone interview with Radio Canada International.
Tackling illegal fishing, 'ghost gear' and learning more about oceans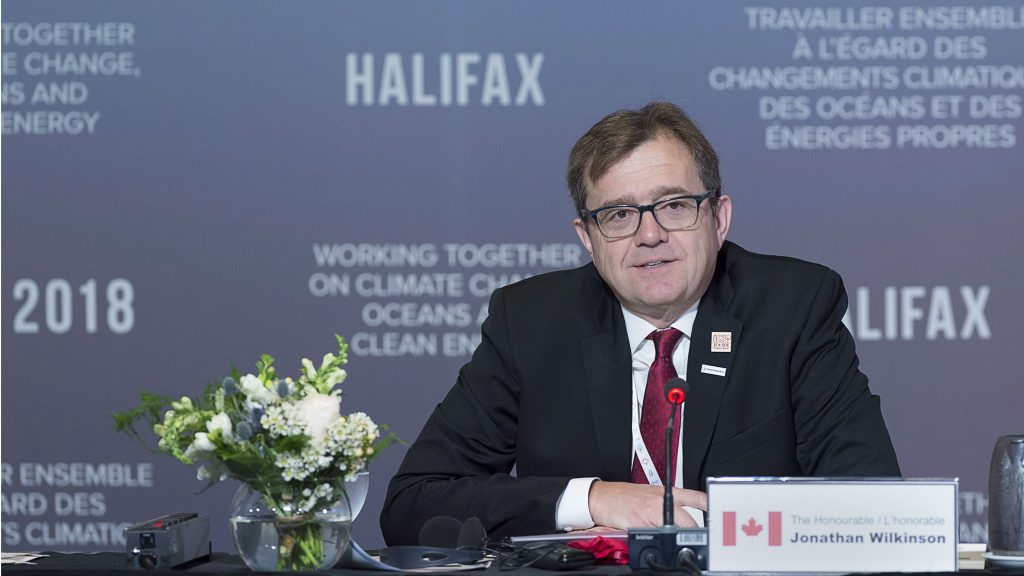 Almost 30 per cent of fish globally is being captured illegally, lining up the pockets of criminal organizations, Wilkinson said.
"What people in the fishing industry want is a sustainable fishery," Wilkinson said. "They know that their incomes and the incomes of their children, and the incomes of the future generations are dependent on the effective management of these fisheries."
Ottawa will also invest up to $5.6 million in support of the deployment of Argo Ocean Array, a global array of 3,800 free-drifting profiling floats that continuously monitors the international waters and measures the changing ocean temperature and salinity of the upper ocean and makes this data publicly available, Wilkinson announced.
Canada is also taking steps to tackle the threat posed by marine litter and in particular, so-called 'ghost fishing gear' – fishing equipment that has been abandoned, lost or discarded in the ocean.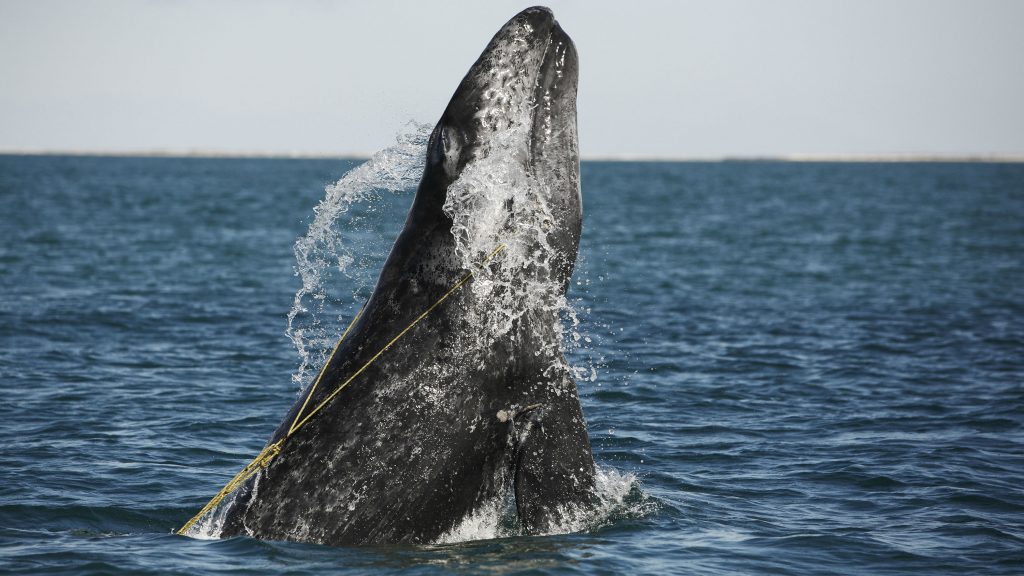 Research by World Animal Protection Canada suggests that 640,000 metric tons of gear makes its way into oceans every year, resulting in the deaths of more than 136,000 whales, turtles and other sea animals annually.
Canada will become a signatory to the Global Ghost Gear Initiative, which brings together 80 participants from across 50 organizations representing governments, intergovernmental and non-governmental organizations, the private sector and fishing industries and academia, Wilkinson announced.
Ottawa is also committing to diverting at least 75 per cent of the plastic waste from government operations by 2030, said Minister of Environment and Climate Change Catherine McKenna. In addition, McKenna announced a $65 million investment through the World Bank for an international fund to address plastic waste in developing countries, and another $12 million to invest in made-in-Canada innovative approaches and technologies that help to stop the flow of plastics to the oceans.
"Plastics pollution is damaging our oceans, lakes and rivers, here in Canada and around the world," McKenna said in a statement. "We all have a role to play in beating plastic pollution. If we don't take action now, plastic pollution in our oceans could weigh more than fish by 2050."
'A good announcement'
Environmental groups welcomed Thursday announcement but said they wanted to hear more on measures to tackle the problem of plastics in the oceans and to replenish the world's depleted fishing stocks.
"Certainly this is a good announcement," said Josh Laughren, executive director of Oceana Canada, an ocean conservation NGO. "The IUU, illegal, unreported and unregulated fishing, is a serious problem around the world and Canada had signalled that it wanted to act on it through the G7 and I'm pleased to see that they're putting some money behind it."
Laughren said he was particularly pleased with Ottawa's support for the work of the Global Fishing Watch, an international NGO co-founded by Oceana, Google and SkyTruth, that uses satellite technology to track fishing activity around the world.
Illegal fishing is a worldwide problem that leads to the overexploitation of fisheries, making it very hard to manage them properly and robbing honest fishermen of income, Laughren said.
"It's one of the contributors of seafood fraud, with the lack of labelling we have that is how IUU fishing makes on your plate," Laughren said.
"And it contributes globally to really bad labour practices, in some cases virtual slavery that occurs on some of these ships. So tackling IUU is important for the health of our oceans and fisheries, for the economic future of good operators there and for human rights issues."
More action needed on plastics and rebuilding fish stocks, says NGO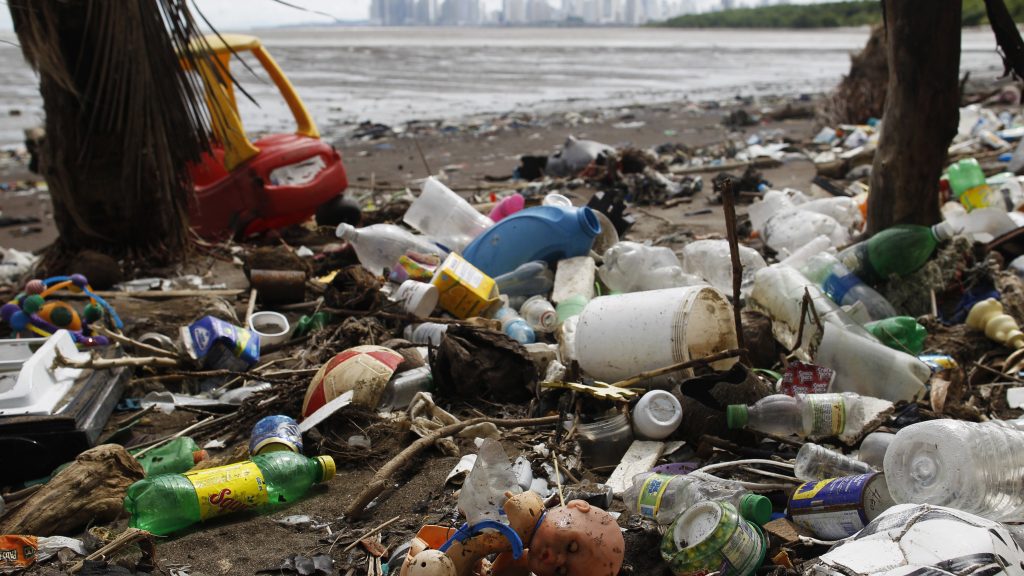 Despite his praise for the government's efforts to tackle the issue of illegal fishing and 'ghost gear,' Laughren said he believed Ottawa was moving too slowly on dealing with other major contributors to plastic pollution in the oceans.
"We know that we have an existing problem with plastics in the ocean, but what we can't forget is that the rate of production of plastic, including single-use plastic, is rising exponentially," Laughren said. "If we're going to tackle plastic pollution in our ocean, we must get to reducing the production and use of single-use plastics."
One of the other issues that Oceana and other ocean conservancy groups want to see Canada and the other G7 countries committing to is rebuilding depleted fish stocks, Laughren said.
"The story in Canada is very clear, we overfished over decades," Laughren said. "We've lost about half of the fish in Canada's oceans in the last 30 years so we're really hoping that now or later Canada can commit to rebuilding its stocks and the other G7 (countries) committing to rebuilding their stocks by a certain date so we return abundance to the oceans."
Related stories from around the North:
Canada: Lost fishing gear threatens marine life, says animal rights group, Radio Canada International
Finland: Citizens' initiative prompts Finnish lawmakers to consider microplastics ban, Yle News
Norway: Plastic on Svalbard: "I could never believe it was this bad", The Independent Barents Observer
Russia: Russian Navy sends clean-up team to Arctic trash dump, The Independent Barents Observer
Sweden: Swedish raft made from trash draws attention to plastic pollution, Radio Sweden
United States: Alaska's largest city bans plastic bags, starting next year, Alaska Public Media