Oil production returns after two-year pause in Norman Wells, northern Canada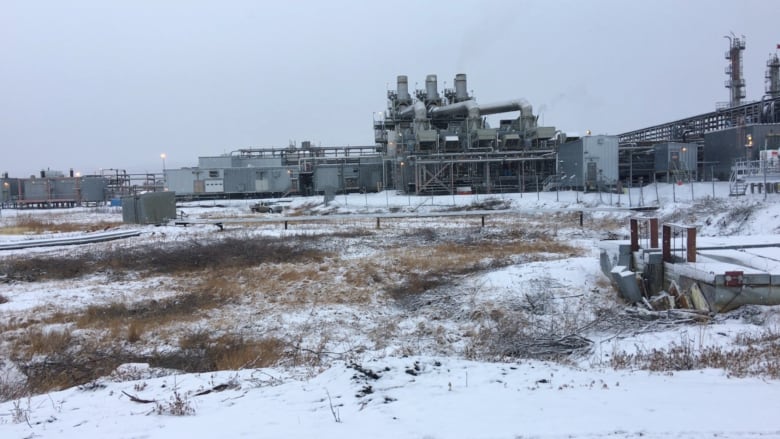 A natural gas line flows above ground through the downtown core of Norman Wells, Northwest Territories. A mural celebrates the town's traditional name — Tlegohti, "where there is oil." Men in coveralls and reflective gear park company trucks outside the Northern Store at lunch.
This is a community where symbols of the fossil-fuel industry pop up all over the landscape.
But for nearly two years, the town's taps have been dry.
In 2016, Enbridge shut down the region's crude oil pipeline — Line 21 — in what the company called "a precautionary measure" to look at slope instability near Fort Simpson, 466 kilometres south along the Mackenzie River. That led Imperial Oil, Esso's parent company, to stop production in the region's oil fields.
Now, the pipeline has been repaired, and Imperial Oil has also announced oil production has resumed. Imperial spokesperson Lisa Schmidt added the company's employment numbers have returned "to normal levels" and about 100 employees and contractors are now working on the site, although she declined to comment on how many employees were working at the site while production was shut down, and how many contractors worked at the site during shutdown and now.
Schmidt said no Esso employees were laid off during the shutdown, but some were reassigned to other locations. She declined to speak to how the shutdown affected independent contractors.
For some, it's cause for celebration. However, others say it remains to be seen just how much the return to normal will affect the town.
The region's superintendent of industry, tourism and investment, Jess Fortner, told CBC that for this town of approximately 800, returning to production — including the work it took to get things back up and running — has had a big impact.
"So far, so great," said Fortner, adding that he's seeing new faces at the airport and more food off the shelves at the grocery store. "We're really happy in this office to be in this situation."
'Too early to tell'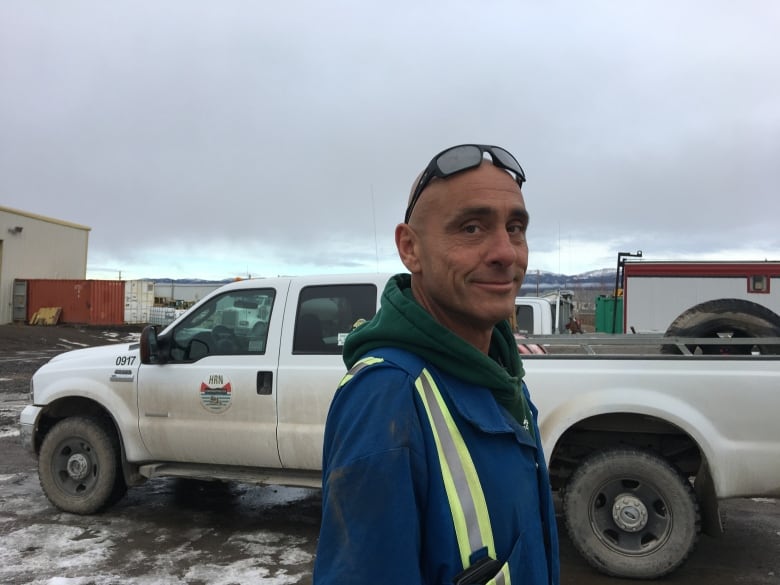 For one subcontractor who works closely with Imperial, the restart has been good for business. Chris Chivers, who works with HRN Contracting as the company's senior field foreman, told CBC his company slightly "scaled back" the number of employees assigned to Esso-related business for the past two years while the company stopped producing oil, although he added that there was also work available on a government contract around that time, so "everybody stayed working."
Chivers added that work for Imperial "definitely picked up from what it has been for the last 18 months, for sure."
Kevin Diebold, acting vice-president of the town's chamber of commerce, told CBC that Chivers isn't alone: other companies have also seen more work as a result of the restart. But now that oil production has resumed, he's not sure whether that will last.
"They brought some old hands back. [The question is] whether they keep the old hands or move to [workers who come in on] a rotation basis," he said.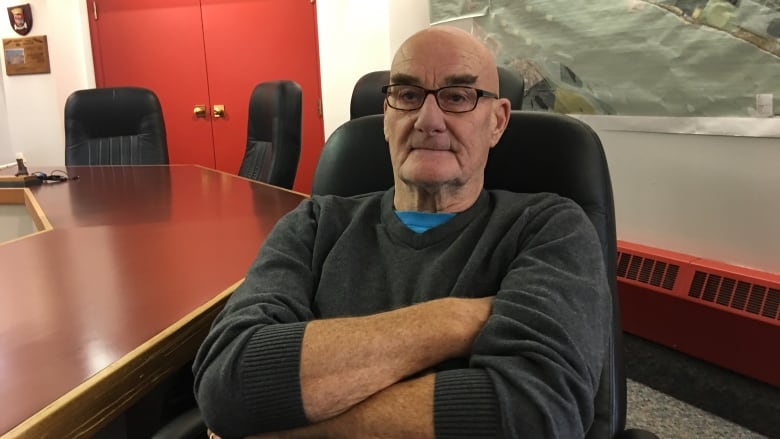 Mayor-elect Frank Pope, who is expected to be sworn in on Nov. 9, said the repair of Line 21 and Imperial Oil's resulting restart is "a positive thing," particularly because Imperial also supplies the town with natural gas for its power plant, which is cheaper and more environmentally friendly than diesel. However, Pope says it won't be enough to significantly improve the town's employment prospects.
"We've lost some people… they're not going to replace any of the people that used to live here," Pope predicted, adding he expects workers will be coming in on rotation from outside the community.
"What we need is oil and gas exploration," Pope said, adding that will increase job opportunities. "That is what people enjoy."
Related stories from around the North:
Canada: Ottawa signals it's open to talks on offshore Arctic oil and gas development, Radio Canada International
Finland: Finland's first silver mine to start production next year, Yle News
Norway: Drilling confirms major oil discovery for Lundin in Norway's Arctic waters, The Independent Barents Observer
Russia: Gazprom Neft's oil shipments hit 20-million-ton mark through Russia's Arctic waters, The Independent Barents Observer
Sweden: Sweden reluctantly greenlights construction of Nord Stream 2 gas pipeline, Radio Sweden
United States: US Gov preparing for oil exploration in Alaska's Arctic National Wildlife Refuge, Alaska Public Media