Sweden's Speaker to propose centre-right leader as PM candidate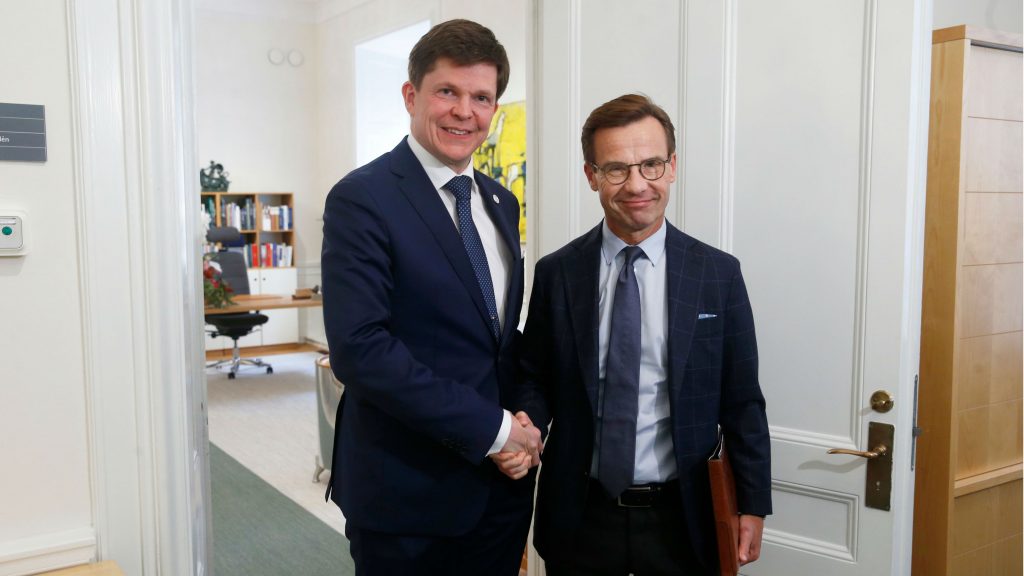 The Speaker of the Swedish parliament will formally put forward a candidate for Sweden's next prime minister, with a vote expected in Parliament in the middle of next week.
At a press conference on Monday morning, Andreas Norlén, the speaker of the Swedish parliament, said he does not think another round of talks would bring us any closer to a new government being formed, and he is to propose the leader of the Moderate Party as the next prime minister.
"The process must be moved forward, new dynamics need to appear between the parties, the fruitless talks need to come to an end. Now it is time for Parliament to have a say," he told reporters.
Norlén acknowledged that still, none of the two main candidates to become prime minister can be sure that a majority would not vote against him in parliament, but said that there was a logic that Kristersson – the leader of the biggest party in opposition of the previous government – would be given the chance to try to take over, as he is the one who removed the current prime minister from his post.
Refusing to work with Sweden Democrats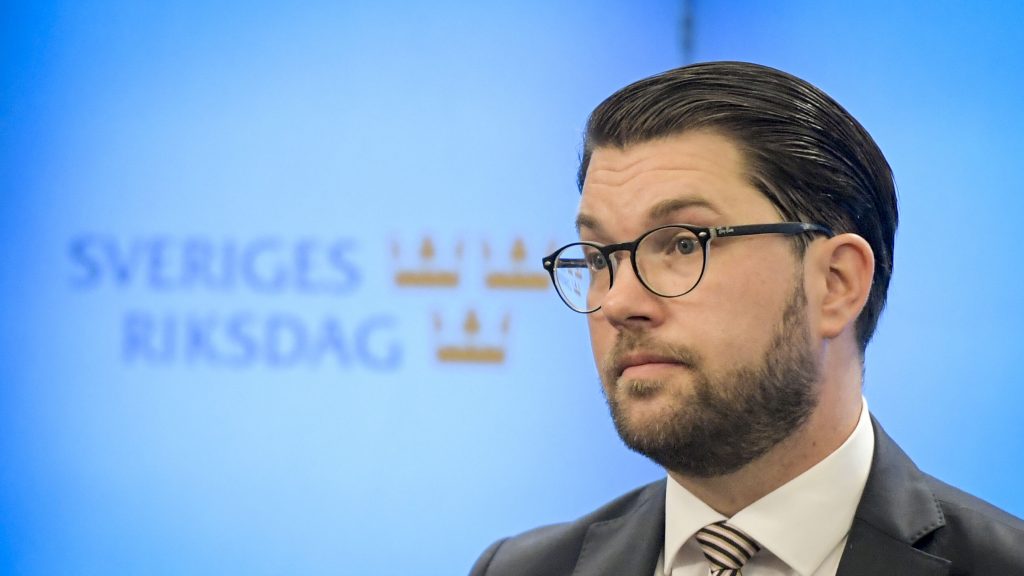 Norlén also said that there is a majority in parliament that supports Kristersson as the next prime minister, even if some parties have made their support conditional, and that that these conditions are not currently fulfilled.
By this, he referred to the Liberal Party and the Centre Party, who have said they would not vote in favour of Kristersson as prime minister, if that means forming a government with the support of the anti-immigration Sweden Democrats.
What happens now is that the Moderate leader Ulf Kristersson is expected to get back to the speaker to explain which parties he intends to take into the government he wants to form. Kristersson has in the past opened up for a Moderate government plus one, two or three of the other parties in what is known as the Alliance: the Christian Democrats, the Liberal Party and the Centre Party.
The formal proposal for prime minister and which parties will be included in his government will be put forward next Monday, with a vote expected on Wednesday next week. If a majority of lawmakers vote down Ulf Kristersson in parliament, then three more such votes can be held before a new election needs to be called.
Related links from around the North:
Canada: Health and Infrastructure ministers in Northwest Territories, northern Canada, survive non-confidence vote, CBC News
Finland: Finnish government survives confidence vote on bill weakening job security, Yle News
Russia: Regional government in northwestern Russia slashes budget by 5%, The Independent Barents Observer
Sweden: Sweden's caretaker government preparing "uncontroversial" budget, Radio Sweden
United States: Alaska Governor Walker drops re-election bid and backs Democratic candidate, Alaska Public Media