Swedish PM Stefan Löfven unveils new cabinet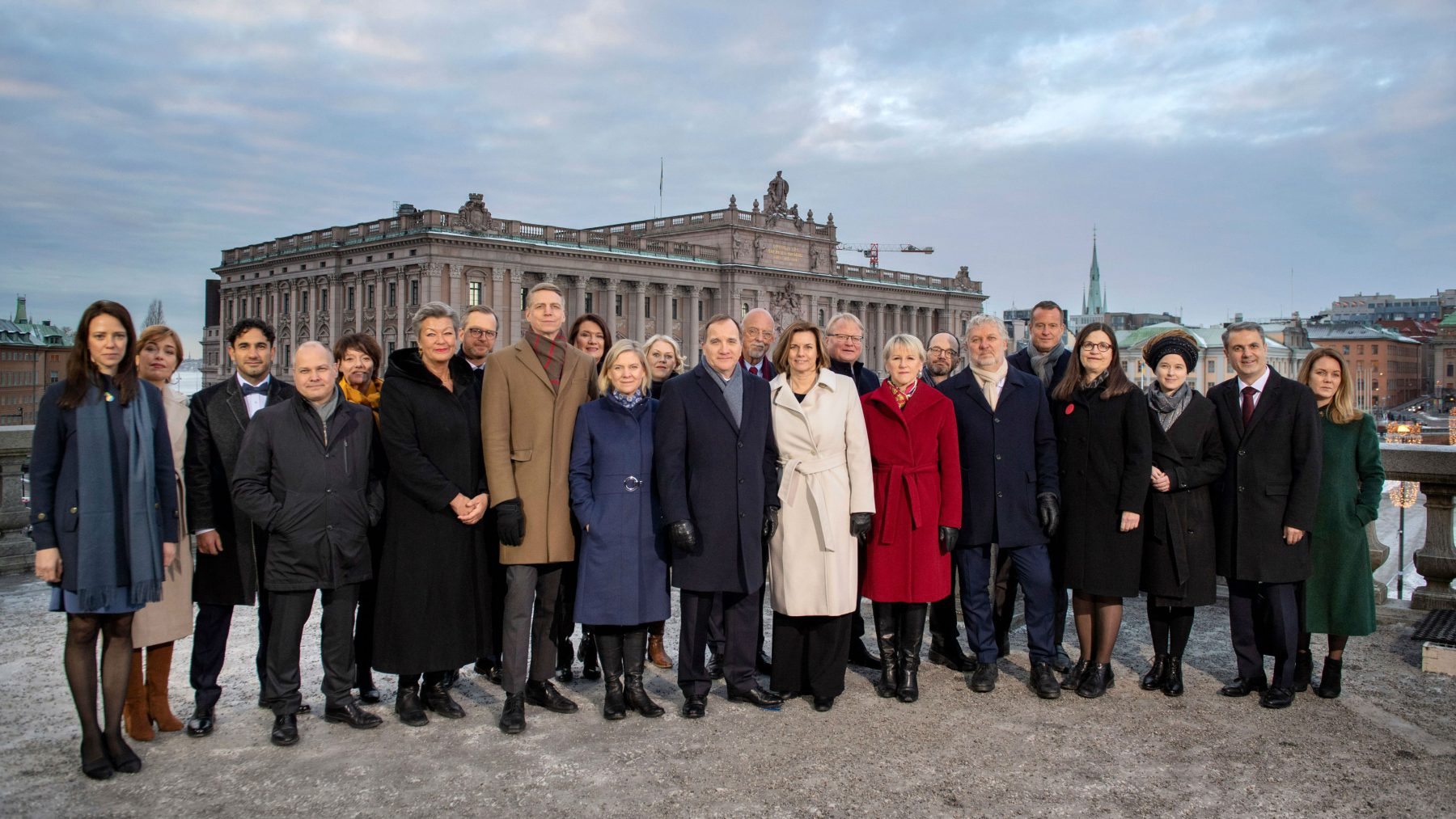 Prime Minister Stefan Löfven has unveiled his cabinet for his new government, after lawmakers re-elected the Social Democrat leader on Friday, following months of political limbo.
Standing before Parliament this morning, Löfven delivered his so-called "Statement of Government Policy". It is a wide-ranging address where he lays out the ambitions and challenges his government will face over the next few years.
To talk about what the new government and ministers means, we spoke to Radio Sweden's Loukas Christodoulou.
Full list of ministers, from Social Democrat (S) and Green (G) parties.
Prime minister's office
Stefan Löfven (S) – Prime Minister
Hans Dahlgren (S) – EU-minister
Justice 
Morgan Johansson (S) – Justice minister, plus migration issues
Mikael Damberg (S) – Home affairs minister
Foreign affairs
Margot Wallström (S) – Foreign minister
Peter Eriksson (G) – Aid minister
Ann Linde (S) – Trade minister, plus Nordic region
Labour market 
Ylva Johansson (S) – Labour market minister
Åsa Lindhagen (G) – Equality minister
Infrastructure 
Tomas Eneroth (S) – Infrastructure minister
Anders Ygeman (S) – Energy and digitalisation minister
Finance 
Magdalena Andersson (S) – Finance minister
Per Bolund (G) – Vice-finance minister and Housing minister
Ardalan Shekarabi (S) – Consumer affairs minister
Defence 
Peter Hultqvist (S) – Defence minister
Culture 
Amanda Lind (G) – Culture and democracy minister, plus youth and sports issues
Environment
Isabella Lövin (G) – Environment minister and deputy prime minister
Business
Ibrahim Baylan (S) – Business minister
Jennie Nilsson (S) – Rural affairs minister
Social support
Lena Hallengren (S) – Social support minister
Annika Strandhäll (S) – Social insurance minister
Education
Anna Ekström (S) – Education minister
Matilda Ernkrans (S) – Minister for higher education and research
Related stories from around the North:
Canada: Denes and Métis sign self-governance agreement in principle for Sahtu region, CBC News
Finland: Finnish president makes state visit to China, Yle News
Sweden: Social Democrats lose Arctic stronghold over healthcare in Sweden's regional elections, Radio Sweden
United States: In Congress, Alaskans are split over shutdown, Alaska Public Media