Trump Administration approves funds for Alaska earthquake recovery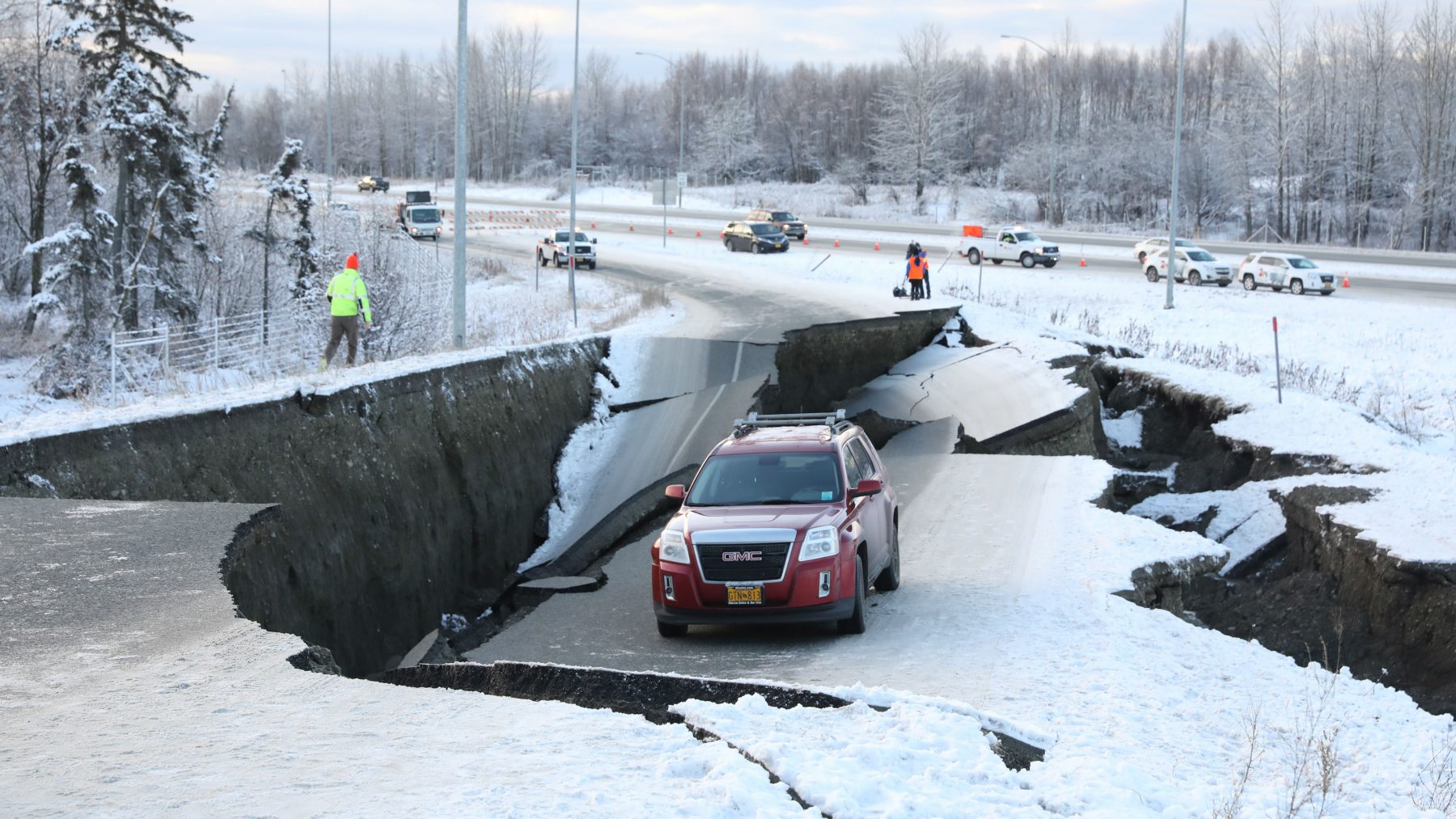 On Thursday, the state cleared a major hurdle in the effort to recover from the November 30th earthquake that rocked Southcentral Alaska.
At a Juneau press conference, Alaska Gov. Mike Dunleavy announced that the federal government has approved the state's request for a disaster declaration, and will begin the process of distributing relief money.
"About a month ago, I made a request of the president of the United States, Donald Trump, for assistance to recover from the 2018 earthquake in Southcentral Alaska," Dunleavy said, referring to the January 3rd action. "Today we're here to report that that request was granted."
The move will potentially unlock funds to reimburse for repairs to damaged public infrastructure, schools, as well as individual homeowners. The administration says, so far, about 13,000 Alaskans have applied for individual assistance for damage to homes and the loss of essential property. Coupled with state funds, eligible applicants could get up to almost $34,900 in relief money — although officials caution that is a ceiling, not a guarantee.
Determining how much will be allotted to individuals will be the work of several hundred employees from the Federal Emergency Management Agency, who will immediately begin their work evaluating damage.
"They're actually going to start coming tonight [Thursday]," Brigadier General Torrence Saxe said. "Upwards of three to four hundred people are coming in the near future."
The state has extended the deadline for individuals to apply for repair funds until the end of the month.
Good news for local governments
The president's approval is good news for local governments, as well.
"It means a lot," said Jason Bockenstedt, deputy chief of staff to Anchorage Mayor Ethan Berkowitz. Unlike the individual assistance program, there is no cap on relief funds to fix public facilities.
"The Municipality of Anchorage is now going to be eligible to receive funding for all of the damage that occurred on municipal land, those buildings, roads, things like that," Bockenstedt said.
According to the municipality's own estimates, the damage to its property, infrastructure, and schools resulted in around $100 million worth of damage. The Matanuska-Susitna and Kenai Peninsula Boroughs have also filed claims.
Officials with the Dunleavy administration say they don't yet have a timeline for when funds might be disbursed.
Related stories from around the North:
Canada: Wildfire evacuations have unique impacts on Indigenous communities: study, CBC News
Greenland: Greenland earthquake and tsunami – hazards of melting ice?, Blog by Deutsche Welle's Iceblogger
Sweden: Strong winds roar across central Sweden, Radio Sweden
United States: Magnitude 4.9 aftershock in southcentral Alaska, Alaska Public Media