Cooler summer weather has positive effects in Finland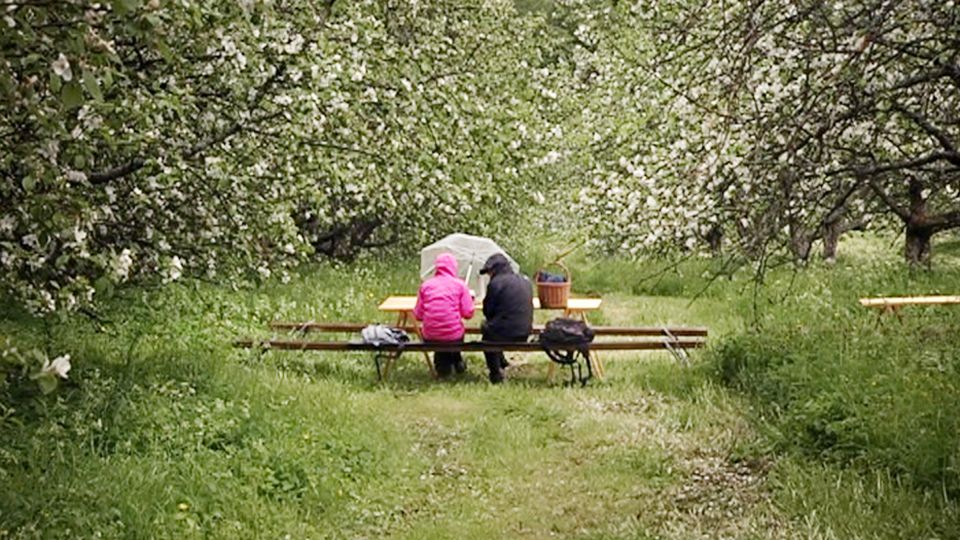 This summer has been exceptionally cool in Finland so far, but some say there are upsides to the low temperatures.
Halfway through the month, temperatures during July have stubbornly remained more than three degrees Celsius below long-term averages. Visitors and residents alike have likely noticed Finland's wet, chilly weather, particularly compared to last summer.
"This can safely be called an unusually cold start to July," said Niina Niinimäki from the Finnish Meteorological Society (FMI).
July has been unusually cool, with highs barely reaching 20 degrees Celsius.
July of last year saw the highest-ever temperatures recorded by the FMI. Midway through the month, weather stations were regularly reporting temperatures exceeding 30 degrees Celsius across much of the country.
However, some say there are a number of positive aspects to the current chill Finland is experiencing.
Exercise, training easier
Those who enjoy regular exercise, like endurance athletes, get more out of their training sessions when it isn't sweltering hot.
Cross-country ski coach for the Finnish national team Ville Oksanen said that heart rates tend to spike when it's too warm.
While Central European skiers are forced to hit the track in blistering heat, Finland's female skiers are able to train in the brisk air of Rovaniemi, Finnish Lapland, where temperatures hovered around 16 degrees on Monday.
"It's been way too warm in Central Europe these days, it might affect the training regimen," said Oksanen. "Although they do have mountains where they can train in cooler environments."
On the other hand Oksanen said he prefers "summer to be summer" and that he likes cold winters, too.
Lower heatstroke risk
The chilly summer has also been a relief to many pensioners and chronically ill patients. Excessive heat doesn't just make things uncomfortable for seniors, it can be life-threatening. Last summer, when temperatures were far higher, nearly 400 heatstroke-related deaths, mostly of the elderly, were reported across the country.
Cousins Toini Inkeröinen, 90, and Elsa Kiviniemi, 93, said they were enjoying the this summer's cool temperatures in Rovaniemi.
"You get dizzy and sweaty and you're too tired to do anything," Kiviniemi explained.
Now, with the lower temperatures, the elderly and others sensitive to the heat can freely enjoy simple activities like taking walks outdoors.
"There's a nice little jogging track that the city built for us old folks," said Inkeröinen. "It's only 300-400 metres long. Sometimes we walk farther and have a rest on the bus station benches."
Cows produce more milk
High heat is also no friend of domestic animals. A year ago the heat wave forced some dog-owners to walk their canines at night, after the air and asphalt had cooled down.
Cattle also do better in cool conditions; cows produce 10-15 percent more milk when it's cool outside, according to Rovaniemi farmer Matti Pöykkö.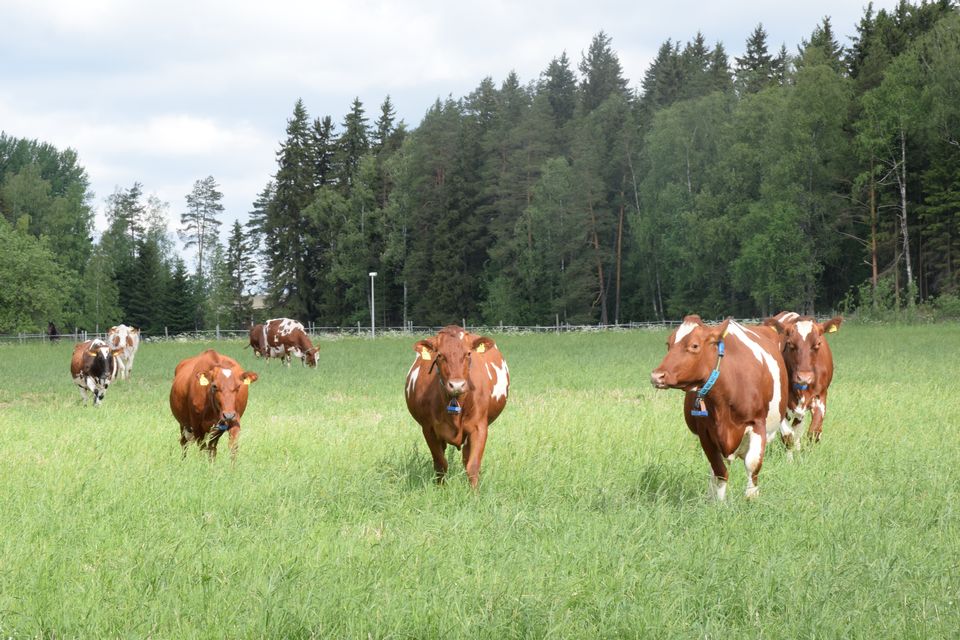 "I'd say about 10 degrees Celsius is optimal for a cow," Pöykkö said. "When it's hot they stay inside in the shade and try not to move or eat much."
In fact, Pöykkö said the summer has been unusually good to him.
"There'll be so much to harvest that I wonder if I'll get to it all. Which is great after a few more difficult years. But I do wish us humans could get some heat after enduring the long winter."
Related stories from around the North:
Canada: Water levels unusually low across Beaufort Delta region, in northwestern Canada, CBC News
Finland: Arctic winds chill Finland in July, Yle News
Norway: Temperatures on Svalbard have been above normal for 100 straight months, The Independent Barents Observer
Russia: June heat wave hits Northern Europe, The Independent Barents Observer
Sweden: Small fires break out due to dry conditions, Radio Sweden
United States: Temperatures nearing all-time records in Southcentral Alaska, Alaska Public Media