International Inuit leaders and youth take climate message to COP25 in Madrid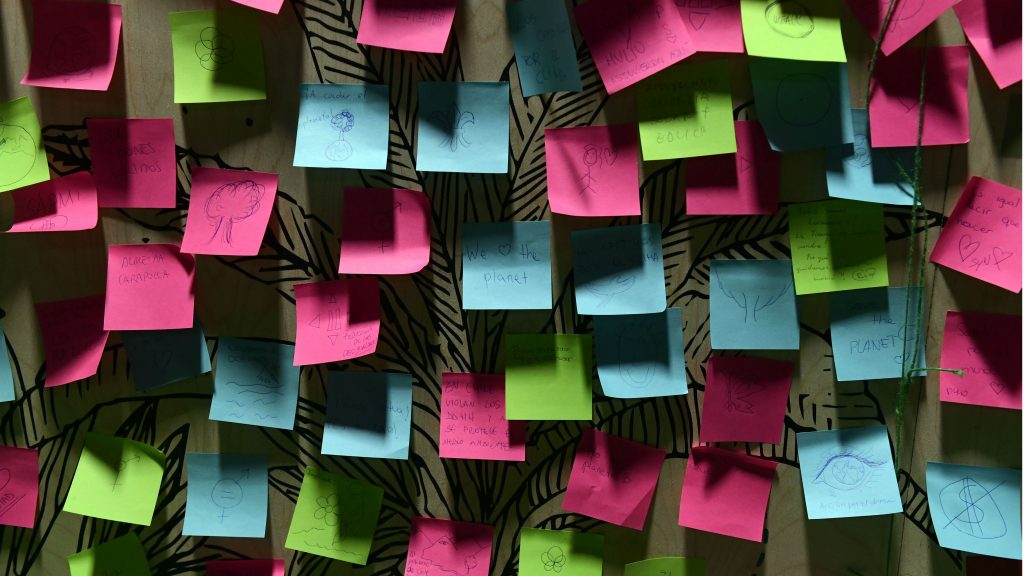 A group of international Inuit leaders will be attending the COP25 climate conference in Madrid, and is calling on Arctic states to "lead by example" by increasing their emission reduction targets and their adaptation strategies.
"Climate change doesn't care about political boundaries and climate change doesn't care about ideology," said Lisa Koperqualuk, the vice-president of the Canadian chapter of the Inuit Circumpolar Council (ICC), in a news release. The Inuit Circumpolar Council (ICC) is an organization that represents the approximately 165,000 Inuit in Alaska, Canada ,Greenland, and Chukotka, Russia.
"Climate change is a global emergency," Koperqualuk said. "We have a collective human duty to solve it together. In Madrid, we will work with governments, and push them to take stronger actions to curb global warming."
International ICC Chair Dalee Sambo Dorough said the United Nations Environment Programme (UNEP) report released last week, which sounded the alarm on how the planet was on track to warm over 3 degrees within a century, underlines the importance of the Madrid meeting. 
"The report warns that without drastic action our planet is headed to warming of 3.2 degrees by 2100," Dorough said in a news release. 
"Our ice and snow covered Arctic homelands are already undergoing dramatic change and melting. This report confirms that we must increase our collective ambition and efforts to cut our CO2 emissions. We must take immediate action to curb and ultimately end the devasting impacts that humans are having upon our planet."
"A huge diversity of cultures is at stake"
A number of Inuit youth are also be attending.
Crystal Martin-Lapenskie, the president of the National Inuit Youth Council (NIYC) in Canada, among others, is participating.
Lapenskie says while she wasn't sure what to expect in the run up to COP 25, being at the meeting has convinced her of the need to advance Inuit youth and Arctic priorities on the global stage. 
"My message has been to ensure that any research or initiatives being conducted in our communities, our land, and our waters are led and controlled by our people," said Lapenskie in an email exchange with Eye on the Arctic on Tuesday.
"Inuit have survived and continue to survive the harshest climate in the world; we are experts in navigation and experts in the changes that are occurring in our community therefore we must be the ones responsible in combating or reducing climate change.
"Inuit have been telling leaderships time and time again the changes happening in the Arctic but we haven't been listened to, and I hope since the discovery of the Franklin Expedition Ship, traditional knowledge and oral storytelling are understood and carried in a manner of respect and resourcefulness to western studies."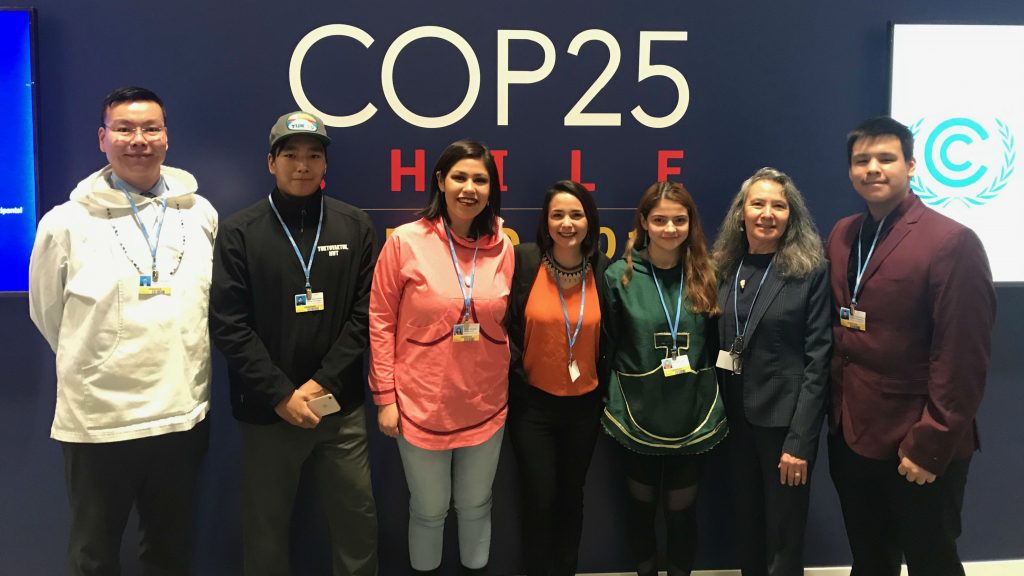 In addition, a group of youth from Tuktoyaktuk, a hamlet of 898 people situated on the Arctic coast in Canada's Northwest Territories, will also be in Madrid to show a film they made "Happening to Us" on how climate change is affecting their community.
Reached in Madrid, Darryl Tedjuk, 16, said screening the film was an important moment.
"It felt great to show our community and what is happening to our culture," Tedjuk said.
Carmen Kuptana, 17, agrees.
"It was very empowering and awesome to actually show people what we're going through in our small community," she said in a phone interview.
Kuptana said she hoped the film gets viewers to think differently about the effects of climate change on a local level.
"A huge diversity of cultures is at stake," Kuptana said. "Not just in the Arctic, but everywhere and we need to recognize it."
Paris climate agreement
The main goal of the COP 25 conference is to move forward on areas like transparency of climate action, finance and other issues in order to fully put into operation the Paris Climate Change Agreement ahead of 2020, when countries have pledged to submit their new and updated plans for national climate action. 
The main goal of the Paris climate agreement, reached in 2015, is to keep global temperature increase to less than 2 degrees Celsius above pre-industrial levels.
The COP25 conference runs until December 13.
Write to Eilís Quinn at eilis.quinn(at)cbc.ca
Related stories from around the North:
Canada: 2018 greenhouse gas concentrations broke records, warns WMO report, CBC News
Finland: Warmer, drier summer than usual in most of Finland, Yle News
Greenland: Greenlanders stay chill as the world reacts to their heatwave, CBC News
Iceland: Former U.S. Secretary of State John Kerry calls for climate action at Arctic Circle assembly, The Independent Barents Observer
Russia: Warm winter expected across the Arctic, The Independent Barents Observer
Sweden: IPCC climate report warns "extreme sea level events" will occur frequently, Radio Sweden
United States: The Arctic shipping route no one is talking about, Cryopolitics Blog