Man gets life sentence for murder of Nunavik teen Robert Adams in Arctic Quebec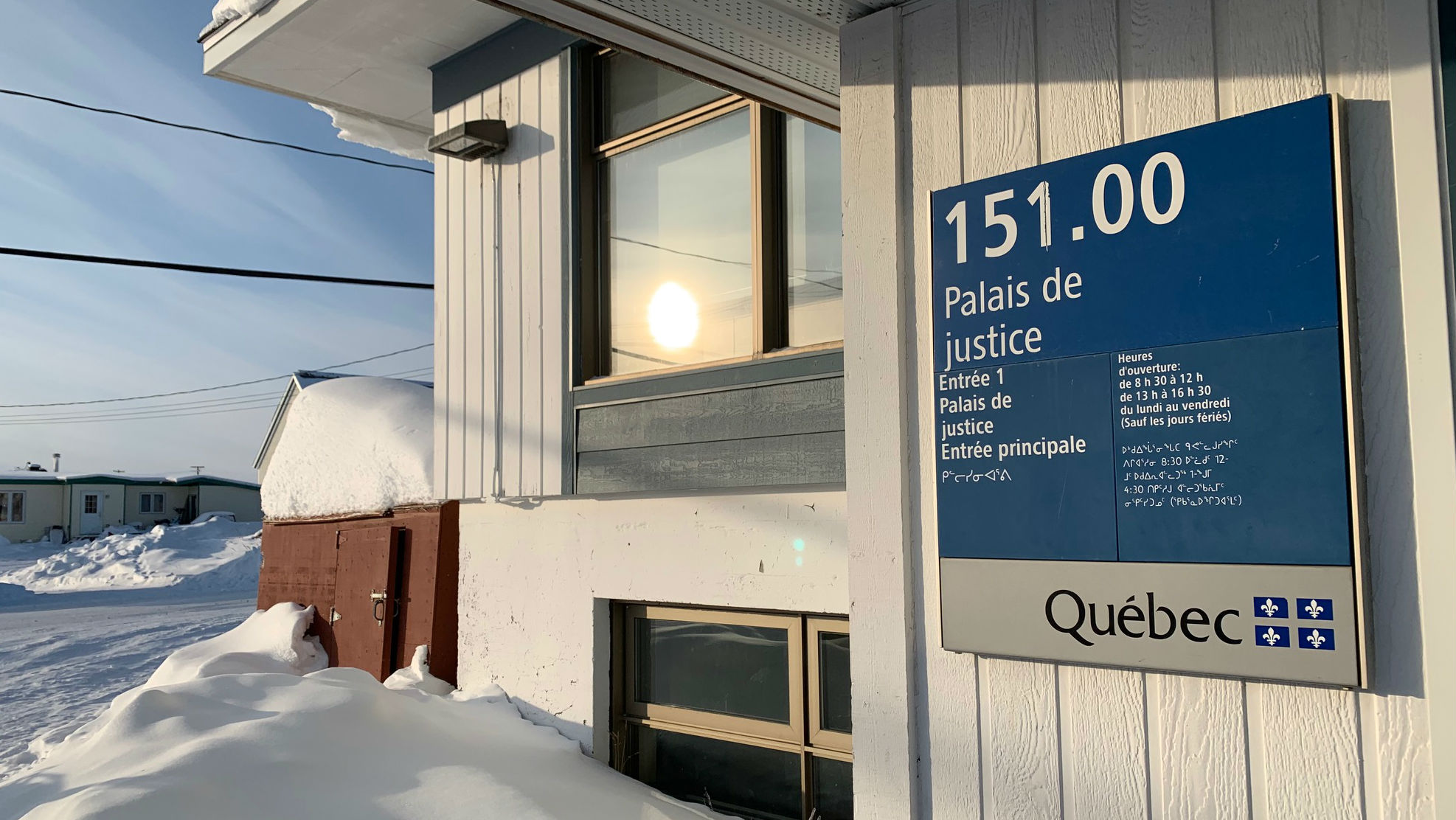 KUUJJUAQ, Quebec – A 34 year-old man pleaded guilty to second-degree murder on Wednesday in the 2018 killing of Nunavik teen Robert Adams.
The same day, Mattiusie Qamugaaluk was sentenced to life in prison, with Quebec Superior Court Justice François Huot accepting a joint submission from the Crown and defence that will see Qamugaaluk serve 10 years in prison before being eligible for parole.
The file was heard in the court house in Kuujjuaq, a village of around 2,700 people that serves as the administrative centre of Nunavik, the Inuit region of northern Quebec. Judge Huot was flown up from Quebec City, 1,200 kilometres away, for the file.
Robert Adams, 19, was killed in Kangiqsujuaq, Nunavik on March 19, 2018.
Adams, along with his brother Mark, and two other men, Andy Nappaaluk and Samwillie Koneak were drinking and smoking cannabis at Qamugaaluk's home. The four men left sometime around 11pm after Qamugaaluk returned from a hockey game and there was an altercation over alcohol and drugs. Once the four men left, some of them threw snowballs at the window of Qamugaaluk's home. Qamugaaluk ran out of the house with a knife, chased the four men, and stabbed Adams three times.
Adams died of his injuries soon afterwards.
"We've waited two years to face this"
Twelve members of Robert Adams' family were brought in for the hearing from Kangiqsujuaq, a fly-in community of 750 people, 435 kilometres north of Kuujjuaq.
In victim impact statements delivered in court, the Adams family outlined the effect Robert's murder continues to have on them.
Robert's father, Bernie Adams, shook with emotion as he turned to address Qamugaaluk directly.
"Robert Adams' brothers, sisters, mother, nephews, relatives, countless number of friends and I, have to walk to the local graveyard, sit on the ground or snow-covered ground, and speak to our friend, brother, or son.
"We have to speak to his dead body that is in a wooden coffin, thinking of what Robert Adams could have achieved, and could have been in his life, if you did not kill and murder him."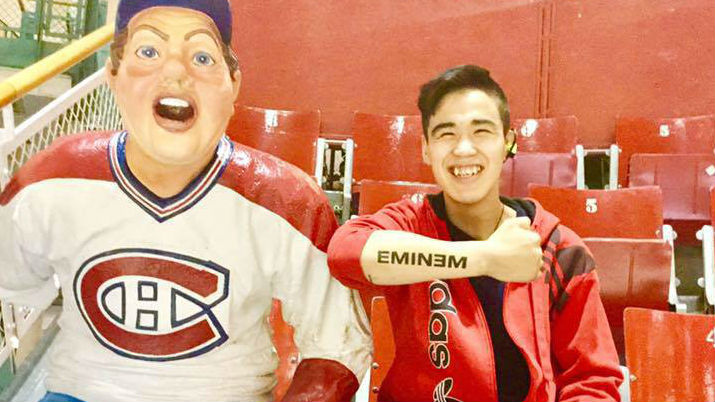 Qamugaaluk refused to look at Adams family members throughout Wednesday's hearing, something Robert's brother Nigel called him out on during his victim impact statement.
"We've waited two years to face this," Nigel Adams said, choking back tears as he turned towards the prisoner's box where Qamugaaluk was crouched over looking at the ground. "And now you can't face us."
Later on in the afternoon, Qamugaaluk stood in the prisoner's box sobbing as he addressed the court.
"I am really sorry in a very big way, that's what I have to say" he said, finishing his address to Judge Huot before dropping his face in his hands.
Mental health issues, Nunavik's social problems, not 'green light' or 'free pass' to commit crime, says judge
Among considerations when crafting the joint submission, Crown prosecutor Marie-Josée Barry-Gosselin and defence lawyer Jacques Stuart cited Qamugaaluk's guilty plea, his cooperation with investigators, his long-standing mental health issues and the social context of Nunavik. (Nunavik's social issues are linked to Canada's colonial history in the North which include forced relocation, residential schools, sled dog slaughters and loss of culture.)
Aggravating factors described by the Crown prosecutor included Robert's age and Qamugaaluk's extensive criminal record.
Qamugaaluk has prior convictions in Montreal and various Nunavik communities over the last 10 years for theft, vandalism, break and enter, criminal harassment, assaults on both the public and police officers, sexual assault against women and one minor, failure to comply with probation orders and failure to comply with a court order to take medication.
Although Judge Huot accepted the joint submission and said he believed Qamugaaluk's remorse was genuine, he spoke sternly to Qamugaaluk for ongoing substance abuse and repeated rejection of help over many years to deal with his antisocial personality disorder and other mental health issues, saying they were not a "free pass" or "green light to do everything you want to do."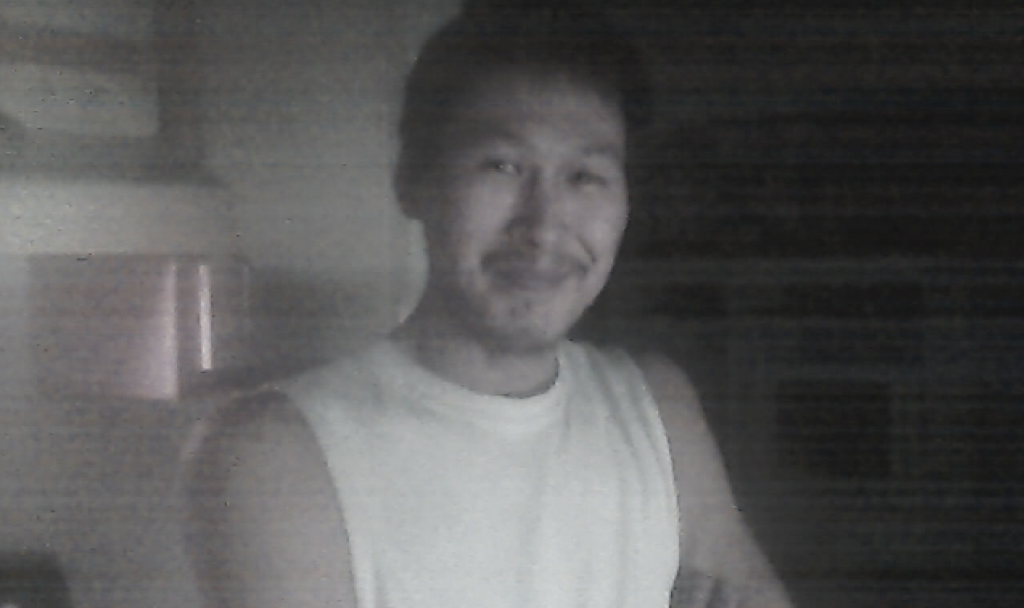 Judge Huot also downplayed some of the mitigating factors put forward by the lawyers.
"I don't think that you could argue, as was suggested by both counsel, that the fact that you live in the North where there are (limited) resources is an excuse. I understand this situation very well and I feel useless to bring some remedy to it, but the Adams family live in exactly the same conditions and they didn't kill anyone.
"You are responsible for what happened to Robert Adams."
Huot described the 10-year imprisonment before parole eligibility as "far from a severe sentence" but warned Qamugaaluk that the parole board will not let him out if they feel he is still a danger to society, and that his release will have to be earned by dealing meaningfully with his personal issues and criminality.
"If you decide not to address those problems you will never recover your freedom," Huot said.
"It will be your decision."
Eye on the Arctic - Longform
Write to Eilís Quinn at eilis.quinn(at)cbc.ca
Related stories from around the North:
Canada: Offender in Northern Canada wins appeal, overturns banishment from his community, CBC News
Finland: Number of reported domestic violence cases rises in Finland, Yle News
United States: U.S. Justice Department to send millions to rural Alaska law enforcement, Alaska Public Media