International Inuit organization announces youth leadership award winners in honour of Hans-Pavia Rosing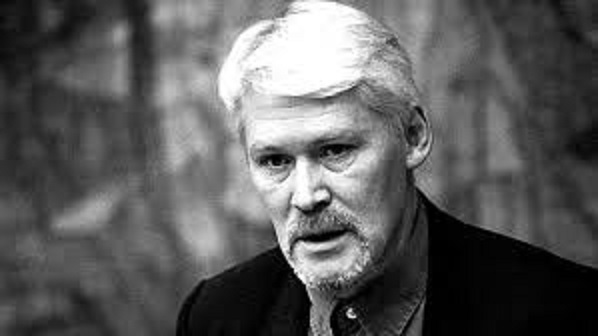 The Inuit Circumpolar Council Council (ICC) announced the recipients of its
inaugural youth leadership awards on Monday, recognizing what the organization describes as the "guiding stars" in each of the world's four Inuit regions. 
ICC represents the approximately 180,000 Inuit in Alaska, Canada, Greenland, and Chukotka, Russia.
The recipients of the 2019 Hans-Pavia Rosing Leadership Award are:
Canada: Janessa Elanik, pursuing a career as a pastry chef who hopes to open her own bakery in Canada's Northwest Territories
Russia: Tatyana Oleinikova, a teacher in the Chukotkan village of

Sireniki, who works to promote the Inuit language in the classroom

Alaska: Samantha Harrison, a nurse, is working to create at medical atikluk, a garment worn by Inuit women, that could be worn by nurses like herself and others working in health care
Greenland: Pipaluk Hammeken, involved in language studies with the aim of promoting Inuit language and tradition
ICC founded the prize after the passing of Hans-Pavia Rosing at age 70 in 2018. Rosing, a Greenlander, was a former ICC President, serving two terms from 1980 to 1986. He was also a prominent politician in Greenland and was awarded the Greenland Peace Prize in 1985. 
"Like the diverse interests of the original President of the ICC, the purpose of the Hans-Pavia Rosing Leadership Award is to support the growth and development of young Inuit women and men in diverse areas, ranging from the pursuit of honing hunting skills with elder experts, to higher education, to leadership training opportunities, to skin sewing skills or other Inuit customs, practices and values," the ICC said a news release on Monday.
Recognition for each Inuit region
To commemorate his work at ICC, the organization established a $1000 US leadership award, to be awarded each year to one recipent, age 30 or under, from each ICC member country.
"Hans-Pavia Rosing Leadership Award is a unique opportunity for us all to remember our history (ICC history), and young people to learn to be a leader or develop these qualities in ourselves," said Liubov Taian, the ICC Chukotka president and vice chair, the news release. 
Monica Ell-Kanayuk, the ICC Canada president, said she hopes this first round of winners inspires youth across the Inuit homeland to see themselves as leaders too. 
"I look forward to observing our new young leaders develop, hopefully with the assistance of this award, and I encourage Inuit to apply in the future."
Write to Eilís Quinn at eilis.quinn(at)cbc.ca
Related stories from around the North:
Canada: Indigenous leader named Northerner of the Year by Canadian magazine, Eye on the Arctic
Finland: Budget cuts threaten international Sámi language cooperation, Yle News
Greenland: Inuit leaders applaud UN move to designate International Decade of Indigenous Languages, Eye on the Arctic
Norway: Walt Disney Animation Studios to release Saami-language version of "Frozen 2", Eye on the Arctic
Sweden: Calls for more Indigenous protection in Sweden on Sami national day, Radio Sweden
Russia: Russia removes critical voices ahead of Arctic Council chairmanship, claims Indigenous peoples expert, The Independent Barents Observer
United States: Indigenous leaders at UN meeting push for decade dedicated to language revitalization, CBC News