Finland's highest vehicle emissions down south, oldest cars up north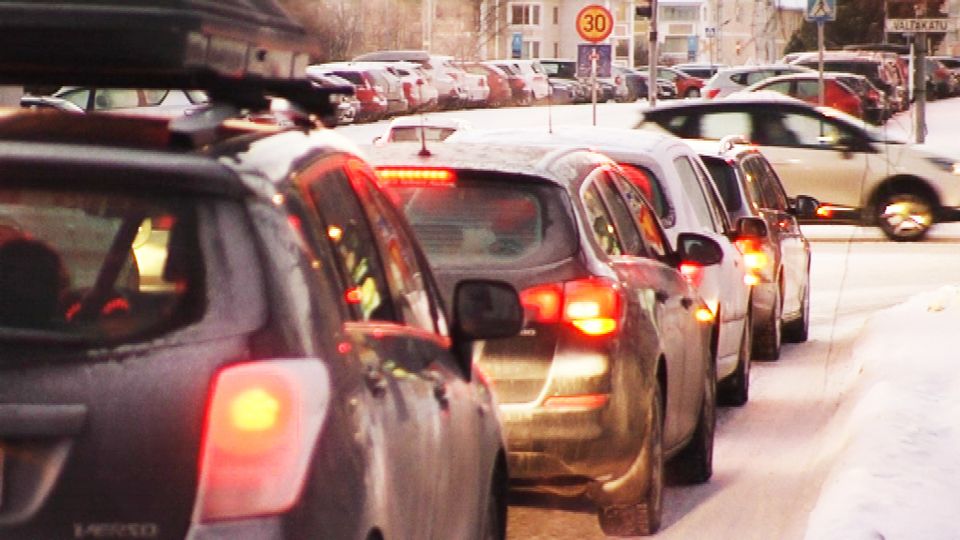 Finland's car population continues to age, even as government considers ways
 

to get motorists to switch

 

to newer, more fuel-efficient or electric models. According to data from the Finnish Transport and Communications Agency Traficom, the oldest and most polluting vehicles are driven in places like Lapland and Kainuu in the east and North Karelia in northeast Finland.

The agency also found that motorists spend the greatest amount of time behind the wheel.

Nearly two-thirds of passenger cars in Lapland, Kainuu and Northern Ostrobothnia in the west were first registered for use before 2009 – making them more than 10 years old. Meanwhile 56 percent of all cars nationwide are even older, and overall the entire stock of cars in Finland has aged, Traficom noted.

Traficom lead specialist Aki Tilli cited income levels and the prevalence of diesel vehicles as the reason that cars used in northern Finland are older than the national average.

Meanwhile, motorists throughout the country are racking up more mileage in passenger cars. Last year a typical driver in Lapland travelled on average 18,200 kilometres, while the average motorist from South Karelia drove 15,800 kilometres in the same period.

Tilli noted that the differences in mileage were surprisingly small although municipalities varied widely in size.

"Even in the south people can live in sparsely-populated areas and the job commutes can be extensive. It's also quite common for the drive to work to be dozens of kilometres one-way in the capital region as well," Tilli added.

The Traficom specialist said that the proportion of sustainable forms of transportation such as walking, cycling and public transit had increased, but he added that in northern areas there are few alternatives to driving.
Biggest CO2 emitters in North Karelia
According to Traficom's figures, cars in Lapland emit an average of 161 grams of CO2 per kilometre, compared to the national average of 155.4 grams per kilometre. The biggest emitters could be found in North Karelia, where CO2 emissions were on average 164 grams per kilometre.
Tilli said that traffic emissions in northern Finland were marginal compared to southern Finland, although the car stock in the north is older and more polluting.
"When we talk about reducing emissions, we make the biggest impact when we focus measures and recommendations on areas with denser vehicle populations and low-emission alternatives. Such alternatives should be available nationwide so that the impact would be more widespread," Tilli explained.
A working group from the Transport and Communications Ministry is currently preparing a roadmap for fossil-free traffic in Finland. Specialist Eleonoora Eilittä said that the group is looking at various rebate mechanisms.
"If the price of petrol rises, the impact will be disproportionately felt in sparsely-populated areas. It should be possible to offset that change, either by targeted income transfers or social support," she continued.
The average age at which cars in Finland are taken off the roads is 21, however in Lapland they can run for more than 23 years.
"The starting point is national income differences, I would imagine" said Arto Silvennoinen, the CEO of Kuusakoski Recycling, which collects and processes decommissioned vehicles.
According to Silvennoinen, old cars are sitting in yards around the country, not just in Lapland and many people use them for spare parts.
"There may be larger lots in the countryside where cars can be stored. In such cases [people] may feel that there is no hurry to scrap a vehicle," he pointed out.
Related stories from around the North:
Canada: Another Yukon community lines up for solar power in northwestern Canada, CBC News
Finland: Finnish Lapland municipality estimated to have lowered emissions by 121 percent, Yle News
Norway: Electric car sales skyrocket in Arctic Norway, The Independent Barents Observer
Russia: Mining boost in Russian central Arctic to feed electric vehicle market, The Independent Barents Observer

Sweden: Giant battery factory bringing economic boom to Northern Swedish city, Radio Sweden

United Kingdom: Exemptions to possible Arctic HFO ban denounced by Indigenous orgs, environmental groups, Eye on the Arctic
United States: Alaska's first, electric public transit bus ready to hit Anchorage streets, Alaska Public Media