Inuit gov. in Atlantic Canada calls for people to stop travel to and from their region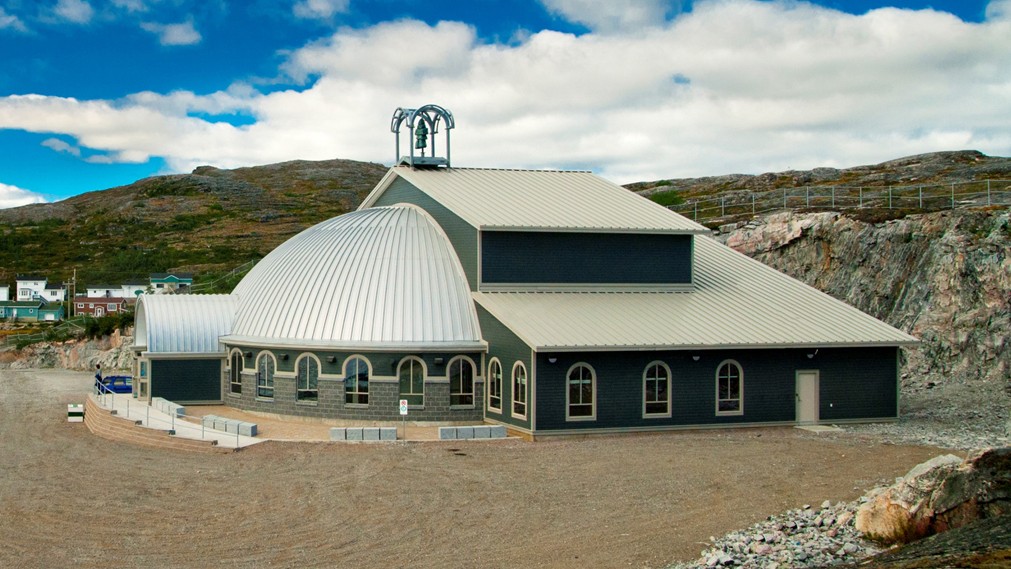 In response to the COVID-19 pandemic, the government of Nunatsiavut, the Inuit region in the Atlantic Canadian province of Newfoundland and Labrador, is calling on people to refrain from visiting communities in their region until further notice.
"Pandemics have had catastrophic impacts in Nunatsiavut in the past, and all efforts must be taken to help prevent the spread of the COVID-19 coronavirus to all Labrador Inuit communities," the government said in a news release on Thursday.
As of 11:30am eastern time on Thursday, Health Canada was reporting 1 confirmed case and 2 presumptive positive cases of COVID-19 in Newfoundland and Labrador.
The government of Nunatsaivut told Eye on the Arctic they were not aware of any confirmed cases of COVID-19 amongst any of their land claim beneficiaries, as of 14:00 eastern time on Thursday. 
Call for stop to intercommunity travel by snowmobile
Nunatsiavut's population of 2560 is spread out between five communities along the Atlantic coast: Nain, Hopedale, Makkovik, Postville and Rigolet.
The Nunatsiavut Government stressed in their Thursday news release they were calling for a stop to travel to and from Labrador, as well as between Labrador communities, whether by airplane or by snowmobile, unless it was "absolutely necessary."   
The government also urged all beneficiaries of the Labrador Inuit Land Claims Agreement to return to their home communities as soon as possible unless they have been directed to self-isolate in their current locations because of specific circumstances such as medical travel or because they are students.  
Muskrat Falls project to demobilze workforce
Also in Labrador, Nalcor Energy, the company behind the Muskrat Falls hydroelectric project in the region, announced on Tuesday it was ramping down operations at the site in response to the evolving COVID-19 pandemic. The company said measures include pausing construction and putting the site in "care and maintenance mode," as well as undergoing a "controlled demobilization" of its workforce to be done in discussions with contractors and unions.
Of the approximately 500 people working at Muskrat Falls, some 350 live at the site while working.
Write to Eilís Quinn at eilis.quinn(at)cbc.ca
Related stories from around the North:
Arctic: Roundup of COVID-19 responses around the Arctic, Eye on the Arctic
Canada: COVID-19: The latest cancellations and closures across the Canadian Arctic, CBC News
Finland: Finland's first coronavirus case confirmed in Lapland, Yle News
Greenland: COVID-19: Arctic science expedition postpones flight campaign after trainee tests positive for virus, Eye on the Arctic
Norway: North Pole Barneo camp cancelled due to coronavirus outbreak, The Independent Barents Observer
Russia: North Pole camp season cancelled before it even started, The Independent Barents Observer
Sweden: Swedish Public Health Agency says border closures 'won't work' against coronavirus spread, Radio Sweden