International Inuit organization launches new podcast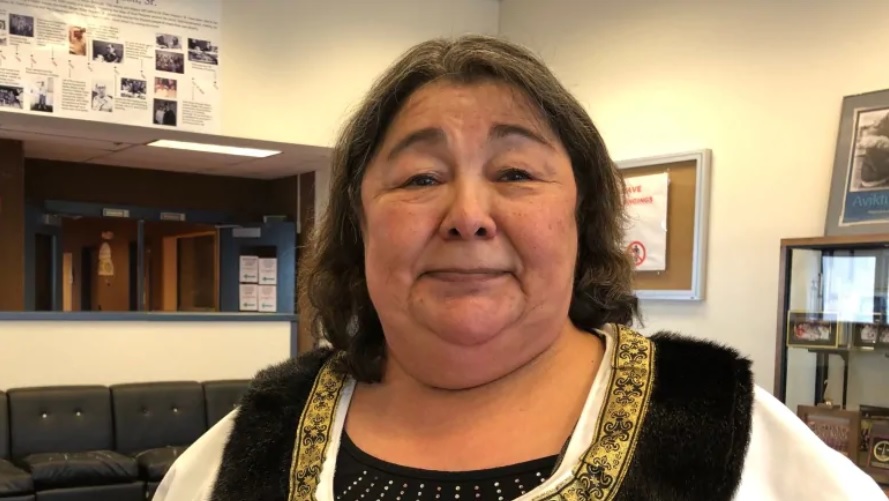 The Inuit Circumpolar Council (ICC) launched a new podcast last week that the organization hopes will amplify the work, and artists, from the world's four Inuit regions.
"Our podcasts will bring you stories, testimonials, and reports from our four countries and beyond," said ICC's International Chair Dalee Sambo Dorough in a news release on August 6.
"In our own voice we will be sharing what ICC has been doing since our founding in the mid-1970s, and how we are tackling current issues and Inuit priorities, as outlined in documents such as the Utqiaġvik Declaration passed at our 2018 General Assembly held here in Alaska. This is an exciting, new initiative for ICC and we hope that Inuit throughout Inuit Nunaat as well as others across the globe will tune in."
Inuit Nunaat refers to the traditional Inuit homeland that spans Alaska, northern Canada, Greenland, and Chukotka, Russia.  ICC represents the approximately 180,000 Inuit in the region. 
The podcast name will be rendered in five of the main Inuit language dialects from around the world:  ᐅᓂᒃᑳᑦ/Unikkaat/Unipkaat/Ungipaghat/Nallunairutet  and translates as "stories, reports and testimonials."
Five Titles in Five Dialects
ᐅᓂᒃᑳᑦ – Inuktitut (Canada)
Unikkaat – Kalaallisut (Greenland)
Unipkaat – Inupiaq (Alaska) 
Ungipaghat – Siberian Yupik (Chukotka, Russia)
Nallunairutet – Central Alaskan Yupik (Alaska)
In English, the podcast will be known as Circumpolar Waves, "…to reflect the power and reach of waves, whether this be in ocean waves, brain waves, audio waves, or air waves, spanning across the circumpolar region," ICC said.
"Telling our own stories through our own voices"
In the first edition of the podcast posted on August 6, Selma Ford, the Health Coordinator at ICC Canada speaks with ICC Chair Dalee Sambo Dorough.
ICC Canada Chair Monica Ell-Kanayuk wasn't available for on interview on Friday to talk about the project. But in a news release said the podcast was an important vehicle for amplifying circumpolar links between the different Inuit regions, especially during a time when face to face meetings are limited because of the COVID-19 pandemic.
"Despite tough times over the past several months, we are proud to have developed this ourselves, focusing on telling our own stories through our own voices," Ell-Kanayuk said. 
The first episode contains music by Inuit throat boxing artist Nelson Tagoona from the community of Baker Lake in Canada's eastern Arctic territory of Nunavut. ICC says it will be reaching out to artists from other places in Inuit Nunaat for future episodes. 
Write to Eilís Quinn at eilis.quinn(at)cbc.ca
Related stories from around the North:
Canada: Publisher in Arctic Canada putting Inuit-language books online amidst COVID-19 closures, Eye on the Arctic
Norway: Walt Disney Animation Studios to release Saami-language version of "Frozen 2", Eye on the Arctic
Sweden: Can cross-border cooperation decolonize Sami language education?, Eye on the Arctic 
United States: American cartoonist says his new book on Canadian Indigenous history helped decolonize part of himself, CBC North