Arctic community grieves researcher's tragic death in Greenland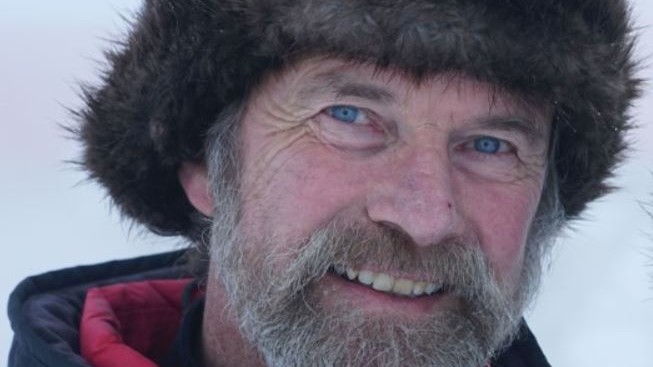 One week after the death of Konrad Steffen, a Swiss/U.S. dual citizen, while doing field work in Greenland, friends and colleagues are remembering the researcher's passion for understanding climate change in the world's polar regions as well as his commitment to training the next generation of Arctic scientists. 
"It was very close to his heart," said Urs Obrist, senior science and technology counsellor at the Embassy of Switzerland in Canada, in a telephone interview with Eye on the Arctic. "He felt very strongly that climate change needed to be seen and that students needed to go to the Arctic to experience what it was all about."
Steffen had studied the polar regions in both the Arctic and Antarctic for over 30 years, but was primarily involved in research in Greenland, where he established Swiss Camp, a research station, in 1990 on the Greenland Ice Sheet.
It was there that he died on August 8, at age 68.
Swiss Info, the international unit of Switzerland's public broadcaster SBC, reported that the accident occurred about 100 metres away from the camp after he fell into a crevasse of water when the snow he was walking on gave way beneath him.
Condolences from around the world
In the week after his death, tributes were appearing around the world.
"The WSL directorate and employees are shocked and aghast," said a statement on the Swiss Federal Institute for Forest, Snow and Landscape Research WSL, where Steffen was director at the time of this death.
"In Konrad Steffen, we have not only lost the Director of our institute, but also a committed scientist and above all a unique and generous person and friend. We will all miss him."
At the time of his death, Steffen was also scientific director of the Swiss Polar Institute (SPI).
"The SPI lost a generous leader who understood how to get the Swiss polar science community together and work towards the vision and implementation of the Swiss Polar Institute," the organization said in their statement.  "And we lost a wonderful person and true friend way too early. We will deeply miss Koni, but are committed to continuing his mission towards making a contribution, big or small, to make a difference."
Condolences were also offered by former U.S. Vice President Al Gore:
I am deeply saddened to learn of Koni Steffen's tragic death in a crevasse near Swiss Camp, on the top of Greenland. I send my love to his family. Koni's renowned work as a glaciologist has been instrumental in the world's deepened understanding of the climate crisis. 1/2

— Al Gore (@algore) August 11, 2020
Raised profile of Swiss contributions to polar research
In the days since his death, Steffen was also being remembered in the Swiss science community for his role in bolstering Switzerland's campaign for observer status on the Arctic Council, which the country accomplished in 2017.
"He was instrumental in amplifying Swiss expertise in polar research," Obrist said. "He was such a great spokesman for showcasing Swiss excellence in areas like glaciology and permafrost."
Links to Canada
Steffen was also enthusiastic about Arctic research in Canada. He had studied the snow distribution on tundra and glaciers on Axel Heiberg Island, in Canada's arctic archipelago, while a student, an experience that stayed with him.
In July of this year, he was a guest on the podcast series From the Swiss Alps to the Canadian Rockies for an episode on Swiss-Canadian Arctic Research, hosted by Obrist, where among other subjects, he talked about the importance of facilitating polar fieldwork in the country for students.
"I welcome that because it's part of an education," Steffen said. "In my view, all my students will most likely go for a country that has access to a polar area, and what better place is there than Canada."
Konrad Steffen on the Swiss-Canadian Arctic Research episode of the From the Swiss Alps to the Canadian Rockies podcast on July 21:
Obrist says despite Steffen's overwhelming academic and research achievements, he should also be remembered for his generosity with others.
"He was so charismatic but he never acted like a superstar, even though in the world of science he was one," Obrist said. "When you met him, right away you could talk to him about everything. He was just a really kind, warmhearted person."
Write to Eilís Quinn at eilis.quinn(at)cbc.ca
Related stories from around the North:
Canada: Canada's last fully intact ice shelf collapses in Arctic, Eye on the Arctic
Greenland: COVID-19 delay, early ice melt challenge international Arctic science mission, The Associated Press
Iceland: Ice-free Arctic summers likely by 2050, even with climate action: study, Radio Canada International
Norway: Norway to expand network of electric car chargers across Arctic, The Independent Barents Observer
Russia: Record 38C temperature recorded in Arctic Siberia, Eye on the Arctic
Sweden: January temperatures about 10°C above normal in parts of northern Sweden, says weather service, Radio Sweden
United States: How sub-Arctic seas are influencing the Arctic Ocean and what it's telling us about climate change, Eye on the Arctic