Rosatom to build small-scale land-based nuclear plant in northern Yakutia by 2028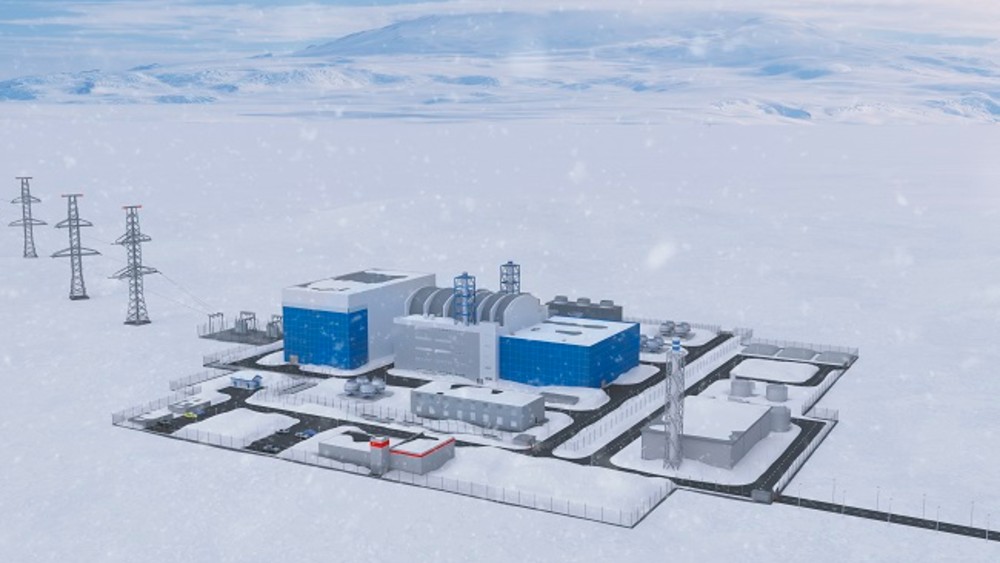 Russian state nuclear corporation Rosatom said Thursday that it has reached another milestone in its plans to build a small-scale land-based nuclear plant near the community of Ust-Kuyga in the eastern Russian Arctic.
Rosatom said it has reached an agreement with the government of the Republic of Sakha (Yakutia) setting out parameters for pricing energy that will be produced by the nuclear plant, which is expected to be completed by 2028.
The nuclear plant, based on the RITM-200 reactor, will be able to produce up to 50 MW of power, for remote Arctic communities of Ust-Yansky ulus (district) of Yakutia, Rosatom officials said in a press release.
The nuclear plant is expected to result in two-fold reduction in the cost of electricity in the region, officials said.
The exploitation of the nuclear plant will also result in phasing out of coal-based and diesel based energy sources and a corresponding yearly reduction of up to 10,000 tons of greenhouse gas emissions in the region.
In the future, the plant can also be used for the production of hydrogen for green energy sources, the statement said.
"I am convinced that a small-scale nuclear power plant will give a qualitative impetus to the development of the Arctic regions of Yakutia, stimulate the development of industry in Ust-Yansky ulus and improve the living standards of local residents," said in a statement Head of the Sakha Republic Aysen Nikolayev.
The nuclear plant is expected to operate for 60 years but the press release did not specify how Rosatom plans to deal with the nuclear waste produced by it.
Rosatom officials said the small-scale nuclear plant is based on a proven technology that has already been tested in Arctic conditions.
RITM-200 reactors are already being used on the recently commissioned Arktika nuclear-powered icebreaker and six other 22220 design heavy Russian icebreakers that are being built, Rosatom officials said.
"Today we are taking an important step in terms of building Russia's first land-based small-scale nuclear powered plant of new generation," said in a statement Rosatom CEO Alexei Likhachev.
"The implementation of this project strengthens the leading position of Rosatom in the world market of small nuclear power plants."
In 2019, Rosatom launched the world's first floating nuclear plant Akademik Lomonosov and towed it to the town of Pevek, on Russia's Arctic coast in Chukotka.
Rosatom and Yakutia signed a letter of intent on the construction of a low-power nuclear power plant in September 2019.
Rosatom plans to build another small-scale nuclear plant to power the operations of the Suroyamskoe iron ore mine in the Chelyabinsk region of central Russia.
Rosatom is also actively marketing the technology for export overseas, Likhachev said.
Related stories from around the North:
Canada: MLA worried hydro expansion in Northern Canada is 'subsidy' for mining project, CBC News
Finland: Nuclear waste company plans major investment at disposal site in southwest Finland, Yle News
Norway: Traces of radioactive iodine detected near Norway-Russia border, The Independent Barents Observer
Russia: Floating nuclear power plant near destination in Russian eastern Arctic, The Independent Barents Observer
Sweden: Environmentalists praise ruling on nuclear waste site in Sweden, Radio Sweden
United States: Russia's floating nuclear power plant worries Alaskans, Alaska Public Media