Here's the latest on COVID-19 in Canada's North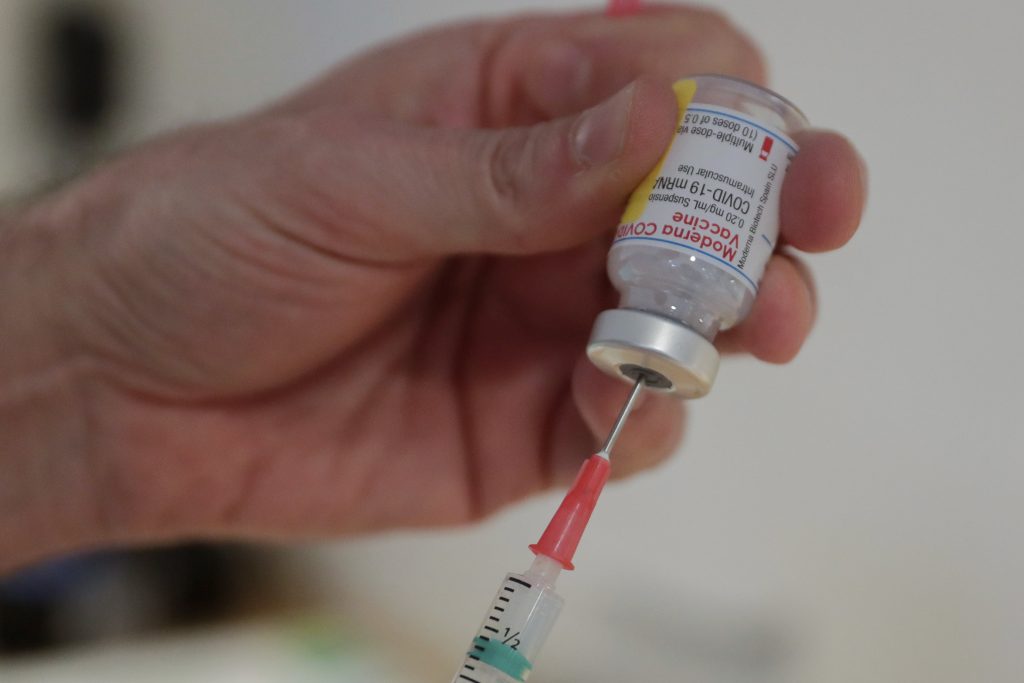 As the COVID-19 pandemic continues, CBC North will keep track of the latest confirmed cases in each territory here, and the latest stories, updated every morning.
Nunavut
Nunavut reported

 

13 new cases of COVID-19

 

on Sunday, after reporting one new case on each

 

Friday

 

and

 

Saturday, bringing the community's total active cases to 15.
In light of the new cases, public health restrictions were tightened in Arviat. Schools are now closed; non-essential services are on hold; indoor gatherings are restricted to household members plus five others in emergencies only; travel in and out of the community is restricted and masks continue to be mandatory.
A medical travel patient, who flew back from Ottawa on Wednesday, was confirmed to have COVID-19 only after the flight had already taken off. The patient was taken immediately to Qikiqtani General Hospital, isolated and will be given a follow-up test. Other passengers were isolated on the secure side of the Iqaluit airport when the flight landed until the test results are confirmed.
The territory received its second shipment of 6,000 doses of the Moderna COVID-19 vaccine late last week, with 3,000 arriving on Thursday in Iqaluit, and 3,000 arriving on Friday in Rankin Inlet. The territory is planning to inoculate at-risk groups starting this week in Iqaluit.
In Arviat, which has seen most of the territory's COVID-19 cases, people can

 

win one of five $2,000 prizes for getting the shot.
Government

 

officials urged all Nunavummiut to get vaccinated

 

at a news conference on Jan. 12, saying it's the only way residents will be able to come together as a community.
Nunavut began

 

giving the Moderna COVID-19 vaccine to residents on Jan. 6 with the first doses being administered to about 28 elders in Iqaluit at an elders centre.
Government officials announced the territory's plan to

 

distribute and administer the COVID-19 vaccine

 

on Jan. 5.
On Dec. 30, Nunavut received 6,000 doses of the Moderna vaccine.
There were two

 

deaths reported

 

on Dec. 20, only one of which has been

 

attributed to Nunavut so far.
Northwest Territories
The government announced on Thursday it is

 

opening 900 more spots at COVID-19 vaccine clinics next week

 

in Yellowknife to inoculate the city's priority population — people aged 60 years and older.
As of Jan. 22, there were a total of 31 COVID-19 cases since the start of the pandemic in the territory, seven of which were active and 24 of which are listed as recovered on the territorial government's website. The government has also given 1,893 doses of the COVID-19 vaccine as of Jan. 19.
N.W.T. public health officials reported the

 

territory's first case of COVID-19 with no known source on Jan. 15. The case is based in Yellowknife.
The hamlet of

 

Fort Liard was placed under a two-week containment order

 

as of 10 p.m. on Jan. 16, due to three active cases of COVID-19.

 

As of Jan. 22, there are now six active cases

 

in the community and

 

the territory is still investigating.
N.W.T.

 

health officials released more details

 

about when residents in the territory can get vaccinated against COVID-19.
The N.W.T. government

 

unveiled on Jan. 5 its plan to distribute the Moderna COVID-19 vaccine

 

to the territory's 33 communities. It identified the priority groups that will receive it first and provided a

 

schedule of where and when the vaccine would be administered in January.
On Jan. 5, CBC News learned that at least two senior officials — the deputy minister of health and the newly-appointed head of the COVID-19 secretariat —

 

travelled south for Christmas, despite the premier and chief public health officer

 

urging residents to stay in place over the holidays.
A non-resident worker

 

in Yellowknife tested positive for COVID-19, the territory reported on New Year's Day. No contacts or public exposures were found and the case is not counting toward the territory's total.
The

 

N.W.T. government began its COVID-19 vaccination campaign on Dec. 31. Residents and staff at two long-term care facilities, one in Behchokǫ̀ and the other in Yellowknife, were the first to receive the vaccine.
The

 

N.W.T. received 7,200 doses of the Moderna vaccine on Dec. 28. They are being stored at the Stanton Territorial Hospital.
Premier Caroline Cochrane announced earlier this month that the Northwest Territories would receive 51,600 doses of the Moderna vaccine, enough to vaccinate 75 per cent of the territory's eligible adult population, by March 2021.
On Dec. 22, the territory announced that COVID-19 rapid testing devices, which have been available in six communities across the territory since early December, are

 

now available in all N.W.T. communities.
A new case on Dec. 17 was discovered using the N.W.T.'s recently installed ID NOW rapid testing device, said Dr. Kami Kandola, the territory's chief public health officer.
On Dec. 1, the N.W.T. premier said non-essential travellers must pay for isolation centre stays

 

starting in January 2021.
On Nov. 26, the territory said it encouraged residents to use the

 

federal government's contact tracing app.
On Nov. 18, the government

 

announced all members of an N.W.T. home must self-isolate

 

for 14 days when a person in the home returns from travel and must self-isolate.
Yukon
Two Vancouver residents were charged under the Yukon Civil Emergency Measures Act after

 

they traveled to the territory and were vaccinated against COVID-19

 

at a mobile vaccination clinic in Beaver Creek.
Yukon will share 200 doses of the Moderna COVID-19 vaccine with Atlin, B.C., a small town of about 500 people that's only accessible by road from the territory.
As of Jan. 22, there have been a total of 70 cases since the start of the pandemic. There are no active cases, with 69 people listed as recovered and there has been one death. There have been 3,730 doses administered so far.
Yukon launched a website where residents can book an appointment to get the COVID-19 vaccine.

 

The site

 

includes details of where and when Yukoners across the territory can get the shot.
Yukon's chief medical officer of health said the territory could

 

achieve herd immunity within three months while Premier Sandy Silver said the territory is expecting its second shipment of 7,200 doses of the Moderna COVID-19 vaccine later this week.
Mobile vaccine teams are set to begin traveling the week of Jan. 18

 

to remote communities of Yukon to administer the COVID-19 vaccine to all willing adults. At the same time, a mass clinic will open in Whitehorse to inoculate high risk and vulnerable populations.
Yukon reported its

 

most recent case of COVID-19

 

on Jan. 8.
Yukon

 

released a preliminary schedule on Thursday

 

indicating when and where the Moderna COVID-19 vaccine will be administered across the territory in the coming weeks. Officials also reported three more cases in Yukon on Thursday, bringing the number of active cases in the territory to nine. Two other new cases were announced earlier in the week.
On Jan. 4,

 

Yukon administered its first COVID-19 vaccines.
There were four new cases of COVID-19

 

on New Year's Day. Two public exposure notices were issued as a result of the new cases: one on a Dec. 22 Vancouver-to-Whitehorse Air North flight, and one at the Canada Games Centre in Whitehorse on Dec. 27.
Yukon received its first 7,200 doses of the Moderna vaccine

 

in late December.
Since Dec. 1, masks have been

 

mandatory to wear in all indoor public spaces. The rules will extend to all Yukoners over the age of five, with very limited exceptions, Premier Sandy Silver said. Read about what you need to know on masks in Yukon

 

here.
Related stories from around the North: