Norway closes borders over fears of virus, but exempts Russian fishermen from severely infected border region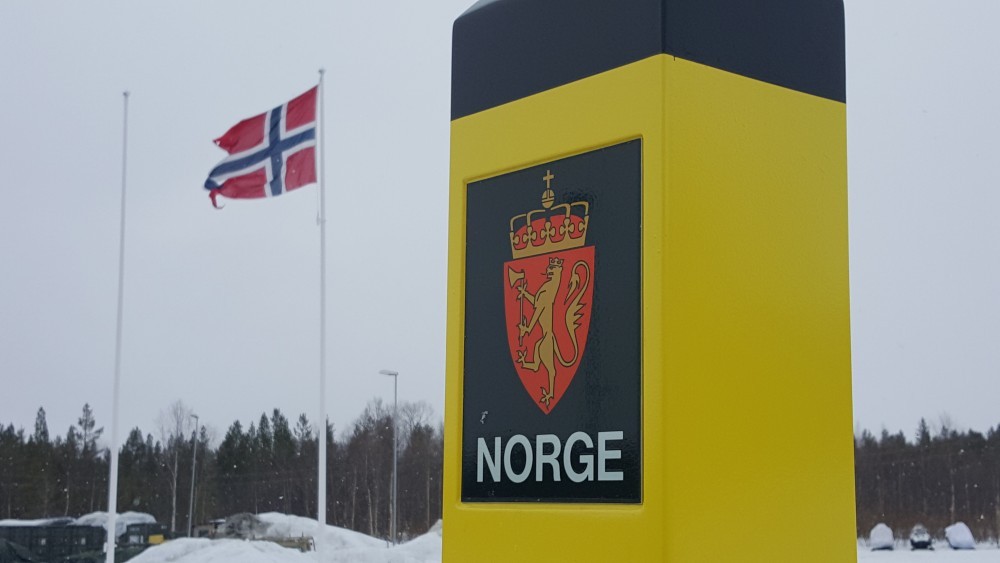 As of Jan. 29, only Norwegian citizens and foreigners with residence in Norway will be allowed to enter the country. Seafarers crossing the border from the neighbouring Murmansk region, however, still get permission to drive to ports in northern Norway.
Norway will as of Friday have some of the strictest entry rules in Europe.
"We have continually tightened and eased restrictions as warranted by the changing infection situation. With the more contagious variant of the coronavirus now spreading, we find it necessary to introduce the most severe entry restrictions we have had since March of last year. We must limit the number of visitors to Norway as much as possible for a limited period. I understand that the consequences will be significant for many people, but curtailing the risk of importing the infection makes this action necessary," Prime Minister Erna Solberg said at a press conference.
The following groups of people no longer have access to the country:
foreign nationals residing in the (European Economic Area) EEA and EEA nationals residing in third countries (unless covered by exemptions that also apply to third-country nationals);
family members apart from nuclear families in which the children are minors, for both EEA nationals and others, meaning that grandparents, adult children, parents of adult children and romantic partners may no longer visit;
foreign nationals from countries outside the EEA who are granted a residence permit in connection with work or study, including as a seasonal worker or student;
a foreign national who is to work with film or series production or as a researcher who is exempt from the requirement of a residence permit.
The government said exemptions are still provided for "seafarers and aviation personnel". In the north of the country, Russian fishermen, mainly from Murmansk, are frequent border-crossers as crew changes often take place in Norwegian ports. Crew members from Murmansk, can cross the border at Storskog, before driving further to port for embarking.
Finnmark police district, in charge of border control, could not immediately confirm if Russian seafarers will be affected in any way by the new entry rules would.
187 new cases of COVID-19 were reported in the Murmansk region on Jan. 28, according to the regional monitoring posted on Vkontakte.
3,8 million cases
The total number of registered infections are up to 42,646 out of a population of some 735,000. Russia has confirmed 3,793,810 cases of coronavirus and 71,651 deaths.
On several occations since the outbreak of the pandemic, crew-members on Russian trawlers, mainly from Murmansk, have tested positive for the virus, either at the Norwegian test-station on the border, or later after boarding the ships at port in towns like Kirkenes, Båtsfjord or Tromsø.
Fishing vessels with outbreak while at sea, who have called on ports in Norway, have caused challenges for local health authorities, especially in Tromsø.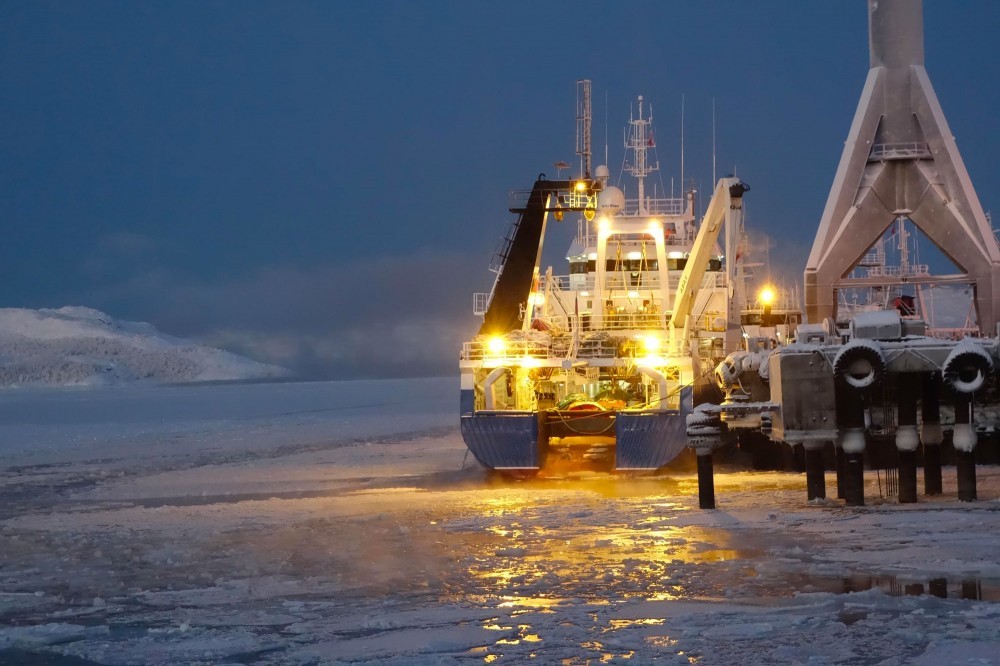 Additional to crew on Russian trawlers, the government lists the following groups for exemptions from the new closed border rules.
foreign nationals who reside in Norway;
foreign nationals for whom special reasons indicate they should be granted the right to enter, such as specific care responsibilities for persons in Norway or other compelling welfare considerations;
foreign nationals who are to carry out agreed or formalised parent-child contact;
close family members of persons residing in Norway, i.e. spouses/registered partners/cohabitants, minor children or stepchildren, parents or stepparents of minor children or stepchildren;
journalists and other personnel on assignment for a foreign media institution;
foreign nationals who plan an airport stopover in Norway (both in international airport transit and within Schengen);
seafarers and aviation personnel;
foreign nationals who perform commercial transport of goods and passengers;
foreign nationals who work in critical public functions;
health personnel from Sweden and Finland who work in the Norwegian health and care services.
The enhanced restrictions are in force for the coming two weeks, and the government says it will reassess them before mid-February.
"The new restrictions are quite exacting, and the Government will reassess them in two weeks. We want to cooperate productively with the employer and employee organisations to find workable solutions within the bounds of a strict regime, and to be able to adjust measures if necessary," Minister of Justice and Public Security Monica Mæland said.
Related stories from around the North:
Canada: COVID-19 vaccine campaign gets underway in Inuit region of Arctic Quebec, Eye on the Arctic
Denmark/Greenland: Greenland authorities buoyed by high demand for COVID-19 vaccine, Eye on the Arctic
Iceland: COVID-19 variant prompts Iceland to require quarantine for children entering country as of January 13, Eye on the Arctic
Russia: Russia's Northern Fleet begins 2nd stage of COVID-19 vaccination, Radio Canada International
Sweden: Sweden's northernmost county among regions to introduce stricter COVID-19 recommendations, Radio Sweden
United States: After early containment success, there's now rapid COVID-19 spread in rural Alaska, including the Arctic, Alaska Public Media