Yukon to see reduced shipment of Moderna vaccine this month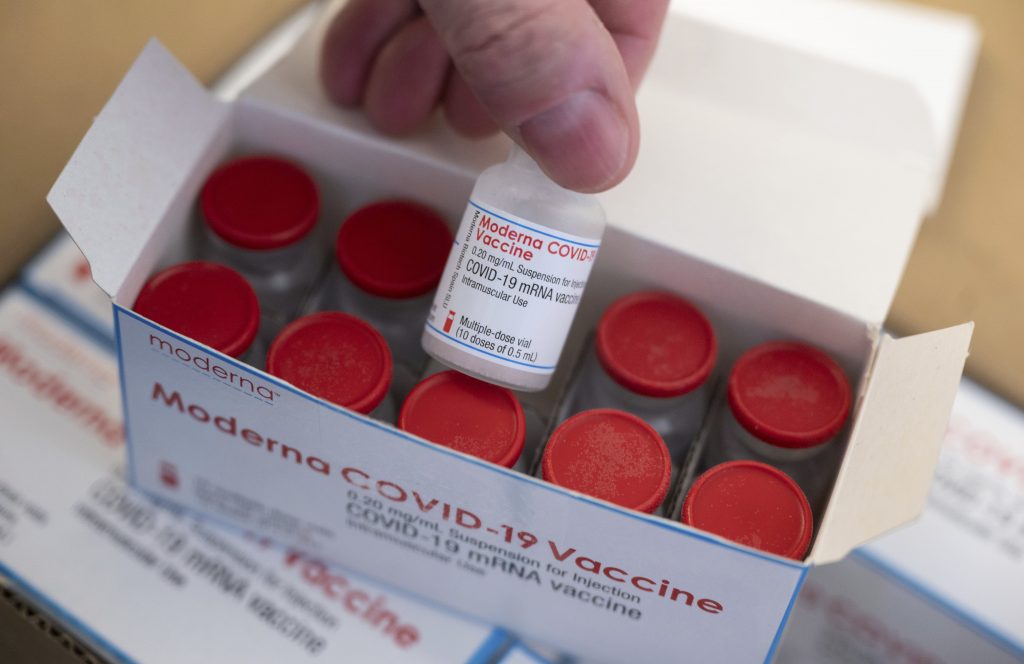 The Yukon government says the territory's next expected shipment of Moderna vaccines will be smaller than originally expected — with 4,500 doses coming early this month instead of 7,200.
Another shipment expected later this month will likely see a similar reduction, the government says.
The details follow an announcement last week that Moderna would cut its deliveries to Canada this month.
A statement from Yukon Premier Sandy Silver and Health Minister Pauline Frost on Monday night said the federal government informed them that Yukon's vaccine deliveries would be affected.
The delivery delay means that a planned vaccine clinic for the general population in Whitehorse may not go ahead as planned next week, the statement says. It says more information about that clinic would be provided "in the coming days."
The statement also says that any Yukoners who have received a first dose of the vaccine by this Friday will receive their second dose "to ensure their full protection." Residents and staff at long term care homes will be the first to receive second doses.
Mobile clinics scheduled in rural communities will also continue this week, the government says. A clinic in Whitehorse for those over the age of 60 will also continue this week.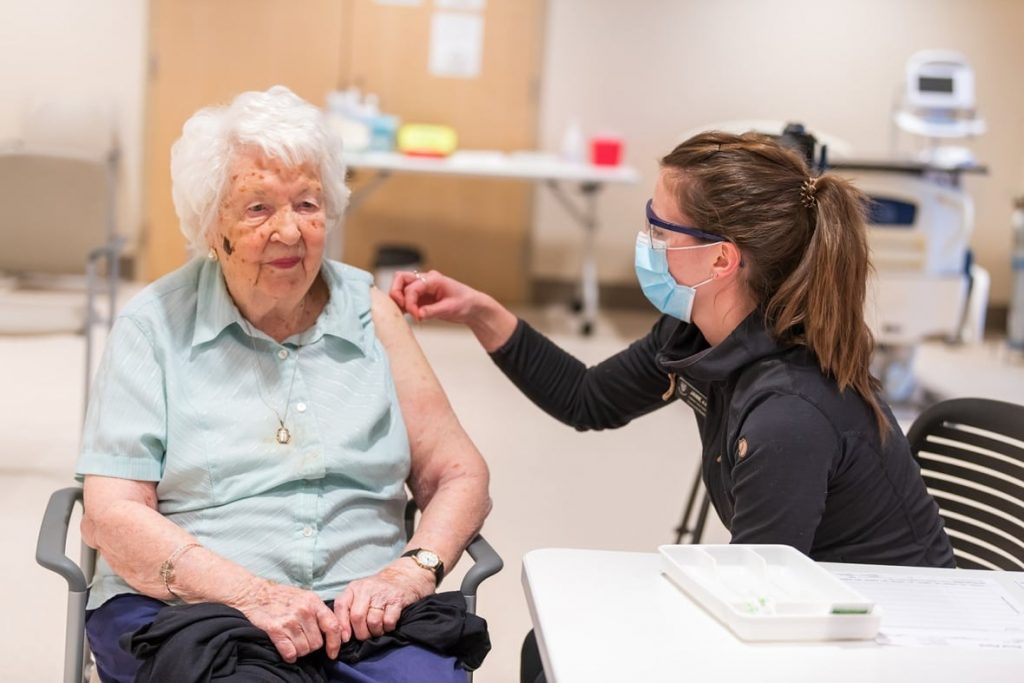 "We want to assure rural residents that their second doses are protected, and we will be returning to each community throughout February and the first two weeks of March," the statement says.
"Yukon's vaccine rollout schedule was designed to be flexible based on vaccine availability. The supply of vaccines remains the responsibility of the federal government and we continue to receive assurances that Yukon will receive its full allotment of doses before March 31, 2021," the statement reads.
"To date, the information that we have received still means that all Yukon citizens who would like to be immunized will be able to receive the vaccine by the end of April 2021."
Yukon has so far received 14,400 doses of the Moderna vaccine.
Last week, the Northwest Territories government also said that it will see a similar reduction in its next shipment of vaccine doses — with 4,700 doses now expected this month instead of 7,200.
Nunavut has not yet confirmed how its vaccine deliveries might be affected.
"Any vaccine delays are being reviewed at an operational level, and the roll-out plan may be adjusted, if necessary," a government spokeperson wrote in a statement on Monday.
Related stories from around the North:
Canada: COVID-19 vaccine campaign gets underway in Inuit region of Arctic Quebec, Eye on the Arctic
Denmark/Greenland: Greenland authorities buoyed by high demand for COVID-19 vaccine, Eye on the Arctic
Iceland: COVID-19 variant prompts Iceland to require quarantine for children entering country as of January 13, Eye on the Arctic
Russia: Russia's Northern Fleet begins 2nd stage of COVID-19 vaccination, Radio Canada International
Sweden: Sweden's northernmost county among regions to introduce stricter COVID-19 recommendations, Radio Sweden
United States: After early containment success, there's now rapid COVID-19 spread in rural Alaska, including the Arctic, Alaska Public Media