Alaska senator urges greater U.S. action on Arctic to keep region a zone of peace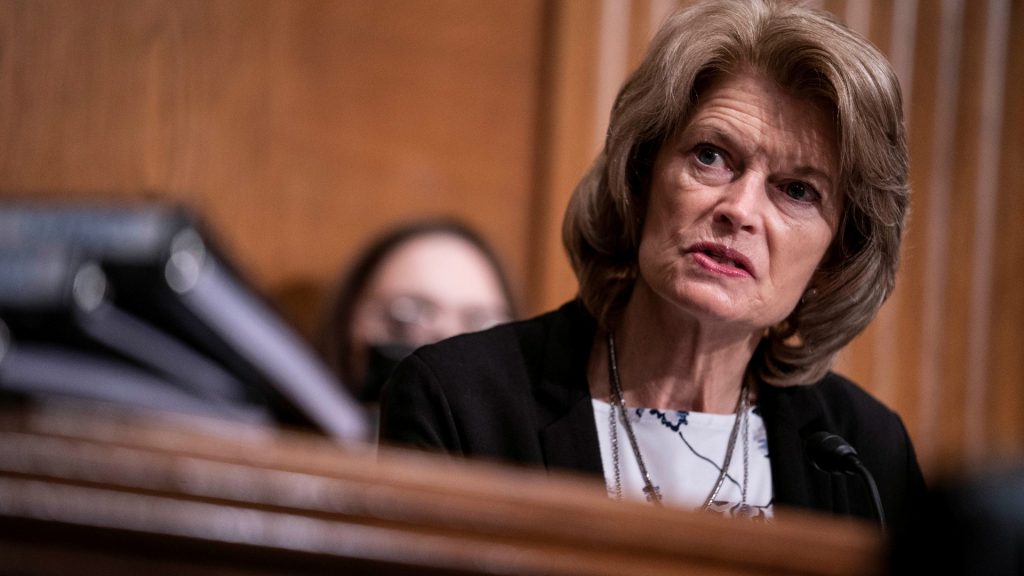 With China and Russia increasingly jockeying for position in the Arctic,  the U.S. needs to pay greater attention the region, both in Congress and through the diplomatic corps, in order to keep the region a zone of peace, says Alaska Senator Lisa Murkowski.
"The Arctic can and must remain exceptional, but ensuring that it does will be a challenge," Murkowski said.
"It will require the U.S. Congress to pay greater attention to the region. It will require our executive branch, along with businesses and corporations, to invest in infrastructure and expand connectivity. It will require us to maintain our energy independence and reverse growing mineral dependence from countries such as China. And it will require us to exercise serious and dedicated Arctic diplomacy—a capacity we will have to create.
Murkowski's comments were made in an opinion piece published this month in The Foreign Service Journal, a U.S. publication.
A new Arctic?
In her piece, Murkowski, a Republican, says that Arctic exceptionalism, an idea going back decades that the unique nature of the circumpolar North could protect it from geopolitical tensions elsewhere in the world, is being tested by global warming's transformation of the region.
China's Arctic ambitions garnered worldwide attention in 2018 a policy document that laid out the country's plans for massive investments and infrastructure projects in the North, establishing a so-called 'Polar Silk Road.'
Russia is also increasingly investing in Arctic infrastructure with everything from broadband connections to railways to military to investments in the northern sea route.
China is also increasingly relying on Russia to feed its massive energy needs.
"With the opening of new sea routes and easier access to oil, gas and critical minerals, a "new Arctic" is forming," she said.
"Many countries, including the United States, are turning to their militaries and antagonistic rhetoric to safeguard their interests in the region and make their intentions known—and this is leading many people to now question if the Arctic can, in fact, remain exceptional."
Lack of Arctic-specialized diplomats hurting U.S.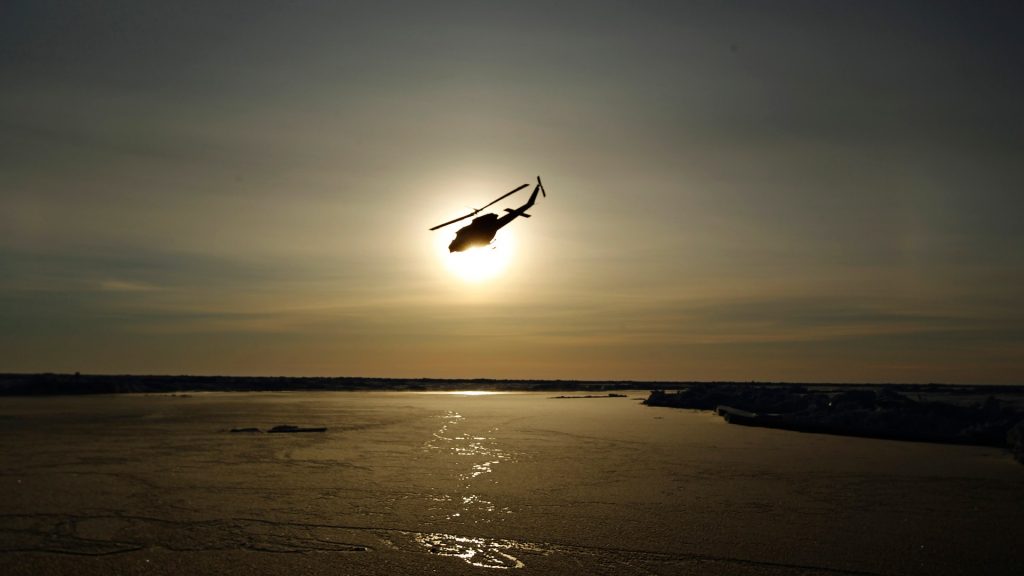 The senator praised the U.S. military's Arctic expertise, and the fact that each branch had issued fully updated Arctic strategies within the last 18 months, but said the country urgently needs to bolster Arctic expertise amongst its diplomatic corps in general.
"Make no mistake, we need an Arctic-capable military, just as we need and expect our military to effectively operate in all regions—deserts, jungles, mountains and cities," she said.  "Diplomacy works best with the backing of a strong military.
"The military, however, cannot be the first tool of diplomacy, especially in the Arctic, where peace has been and still is the norm. As we build an Arctic-capable military, should we not also build an Arctic-capable diplomatic corps?"
Piecemeal approach to Arctic needs to change, says senator
Murkowski said the appointment of James deHart as Coordinator for the Arctic Region and the reopening of the U.S. consulate in Nuuk in 2020 were among recent steps in the right direction but  lamented the fact that the U.S. is still without an Arctic ambassador and its history of a stop-start approach to Arctic affairs like the creation of Special Representative for the Arctic in 2014 that was then cancelled in 2017 until deHart's position was announced last year. 
"To many countries outside the United States, though, those actions were emblematic of our government's historic neglect of the region," she said.
"They highlighted the slow and uncertain path of establishing robust and consistent American diplomatic Arctic leadership. And they did little to disprove our often-wavering commitment and piecemeal approach. Moreover, these diplomatic moves are still overshadowed by the suggestion of securitizing the Arctic rather than seeking common ground."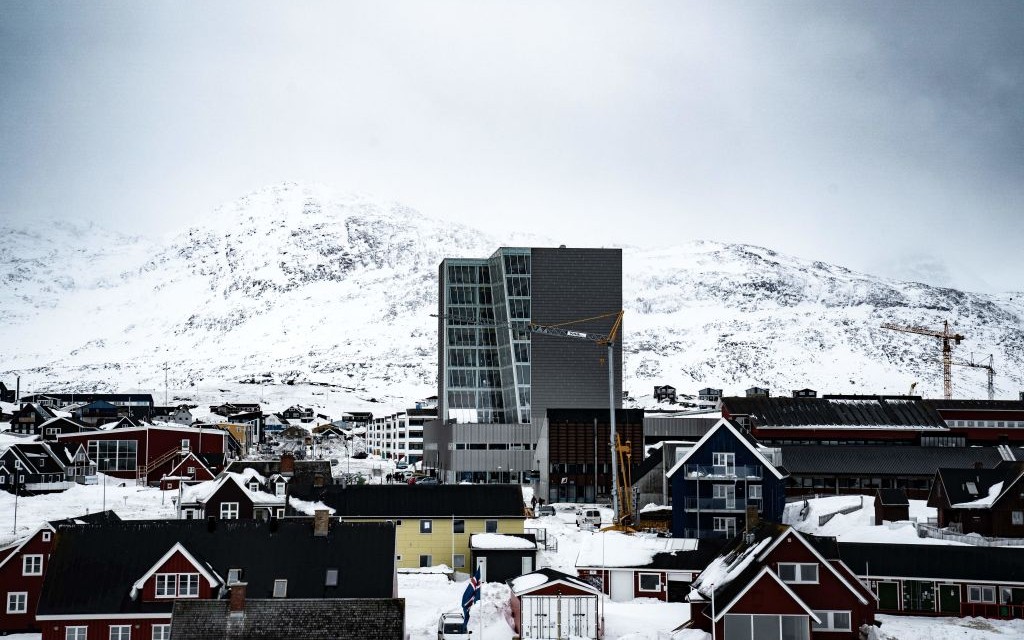 Murkowski said she's "directly asked" current U.S. President Joe Biden to bolster Arctic leadership across government and recommended, among other priorities, reestablishing the Arctic Executive Steering Committee and adding seats to include Alaskan Indigenous leaders. 
"The United States must be prepared to shape the contours of a future Arctic that takes into account the equities of all Arctic peoples and reflects the norms, values and interests of the United States and like-minded nations," she said. 
"And when our ideals differ from those of other nations, we must deflect the urge to immediately call on our tanks and troops. We must diplomatically engage in the Arctic in the same way our diplomats do so well across the rest of the world. I believe that in doing this, our diplomats will uncover the ideas and meet the people who truly make the Arctic exceptional, which in turn will allow the Arctic to remain a place of harmony and collaboration."
Murkowski's full piece can be read on The Foreign Service Journal website. 
Write to Eilís Quinn at eilis.quinn(at)cbc.ca
Related stories from around the North: 
Canada: Canadian budget fell short on infrastructure, Indigenous leaders say, CBC News
Finland: Finnish Defence Minister tells party leaders shrinking fighter fleet would be "irresponsible", Yle News
Greenland: Political upheaval in Greenland — What does Inuit Ataqatigiit do now?, Eye on the Arctic
Norway:  U.S. Navy to build airport infrastructure in North Norway to meet upped Russian submarine presence, The Independent Barents Observer
Russia: Putin speech takes on social issues, crisis with the West and grand plans for Arctic infrastructure, The Independent Barents Observer
Sweden:  Russian counter-sanctions on EU are part of new normal, Swedish expert says, Radio Sweden
United States: U.S. Navy to build airport infrastructure in North Norway to meet upped Russian submarine presence, The Independent Barents Observer