Greenland authorities call for more testing after July 6 flight from Denmark linked to more COVID-19 cases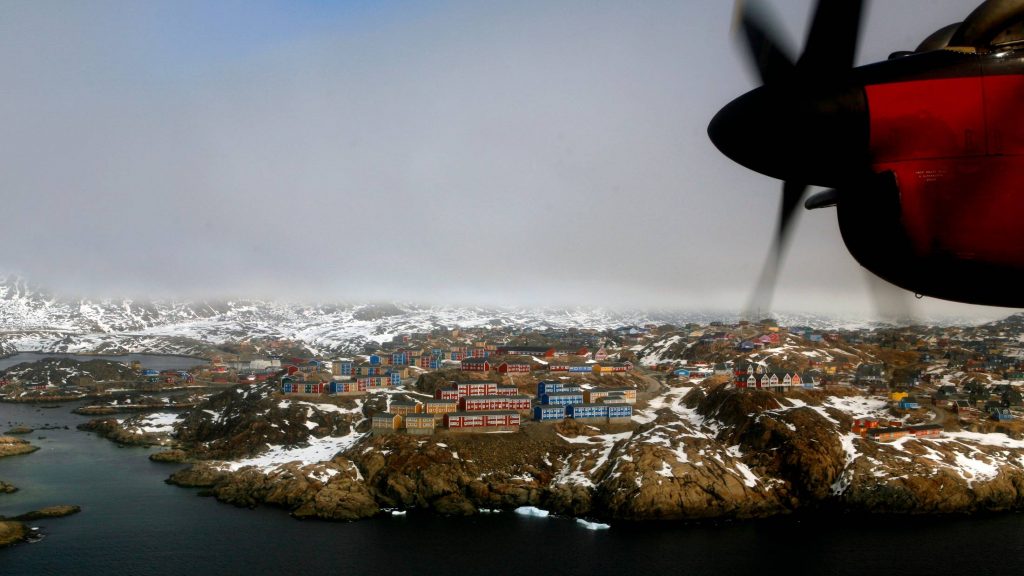 Greenland's public health authorities are asking everyone who flew from Copenhagen to Kangerlussuaq on July 6 to quarantine and get tested for COVID-19 after three more people from the flight tested positive on Saturday. 
Travellers who are fully vaccinated are also being asked to comply, along with those who have already tested negative on their day 5 tests in the territory.
"There are many indications that this is a very contagious variant," Henrik L. Hansen, Greenland's chief medical officer, said in a news release on Monday.  
"Infected persons do not necessarily test positive on the fifth day. That's why it's extremely important that everyone who received the fifth-day test on Saturday is quarantined and has a new test performed." 
Two of the new cases are in the city of Sisimiut in western Greenland, and one is in Qaqortoq, a town in the South. 
At least one of the people infected in Sisimiut had been in contact with several other people prompting health authorities to ask locals to be extremely vigilant in the coming days. 
"All citizens of Sisimiut are encouraged to be aware of symptoms and be tested if there is the slightest sign of illness," the government said in a news release. 
Delta variant concerns
Samples from the recent cases have been sent to Denmark for analysis, to determine their variant.
In a separate news release on Sunday, the government said 10,000 people aged 18 and over still had not had a first vaccination despite them being made available to the population. Greenland's population is approximately 56,000.
Vaccination coverage of people under 45 years old remains low, with those 18-24 having the lowest rates. The capital city of Nuuk, with a population of approximately 19,000 is also of concern, with 3,500 people still without a first dose, health officials say.
"Only if the younger age groups are also vaccinated can larger outbreaks be prevented," the government said. 
On Monday, Hansen renewed his call for more people to get vaccinated saying it's becoming increasingly difficult to keep COVID-19 out of Greenland. 
"These cases of infection show how important it is that everyone who has the opportunity to do so is vaccinated," he said.
"Even though the vaccine does not provide 100 percent protection against the infection, all experience shows that the vaccinated get a much milder course of the disease."
On Tuesday, Kalaallit Nunaata Radio, the Greenlandic Broadcasting Corporation, reported there were now 13 COVID-19 cases across Greenland; six in Sisimiut, three in Qaqortoq, and one each in Narsaq, Narsarsuaq, Ilulissat and Nuuk.
Related stories from around the North:
Canada: Nunavik tourism reopening reason for optimism, vaccination uptake still a concern, Eye on the Arctic
Sweden: Swedish health agency reinstates test recommendation for travelers outside of Nordics, Radio Sweden