Q&A with 2021 Sobey Art Award Winner Laakkuluk Williamson Bathory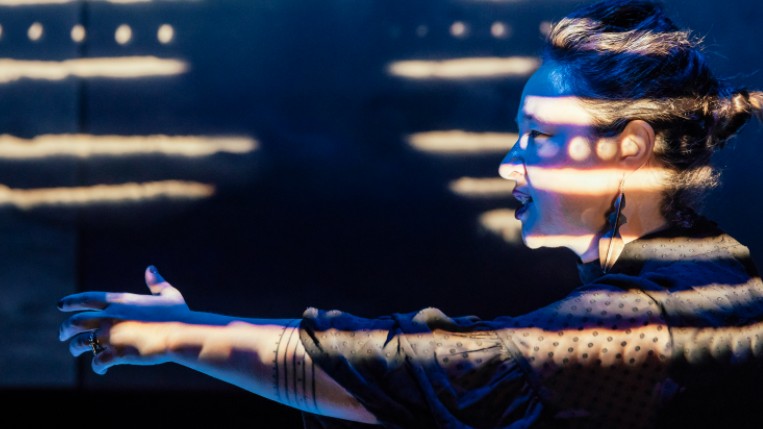 Performance artist Laakkuluk Williamson Bathory won Canada's prestigious 2021 Sobey Art Award on November 6,  the second Inuk artist to receive the honour since the prize's inception.
Williamson Bathory is an artist, writer, actor, curator and is especially known for doing the Greenlandic mask dance, uaajeerneq.
Eye on the Arctic spoke with Williamson Bathory this week to talk about the Sobey, staying grounded and the power of creating through fear.
Feature Interview
Eye on the Arctic: How did you get interested in art in the first place?
Laakkuluk Williamson Bathory: Art was a big part of my childhood, that's for sure. Both my parents are professors and I was brought up with artists, activists, professors and students coming in and out of our house all the time.
I was trained at the age of 13 by my mother and another Greenlandic artist to do uaajeerneq. I think that's because they understood that I needed to express myself creatively and have aspects of our culture running through me in such a manner.
So I had a very early start.
How did it evolve as you grew up from learning the art form to using it as a vehicle for your own self-expression? 
I genuinely do call it an apprenticeship. As a child, there was definitely a lot of mimicry and parallel play with what I was learning from my mentors.
But as I got educated and finished university and started having kids and living my own life, I've definitely stared to pull apart the aspects of what uaajeerneq is and reinterpret it and use it as an approach to understanding artistic projects. The performance is always the cornerstone of what I do. But themes of exploring fear, sexuality and pushing boundaries really allows me to go into so many realms of creativity and expression.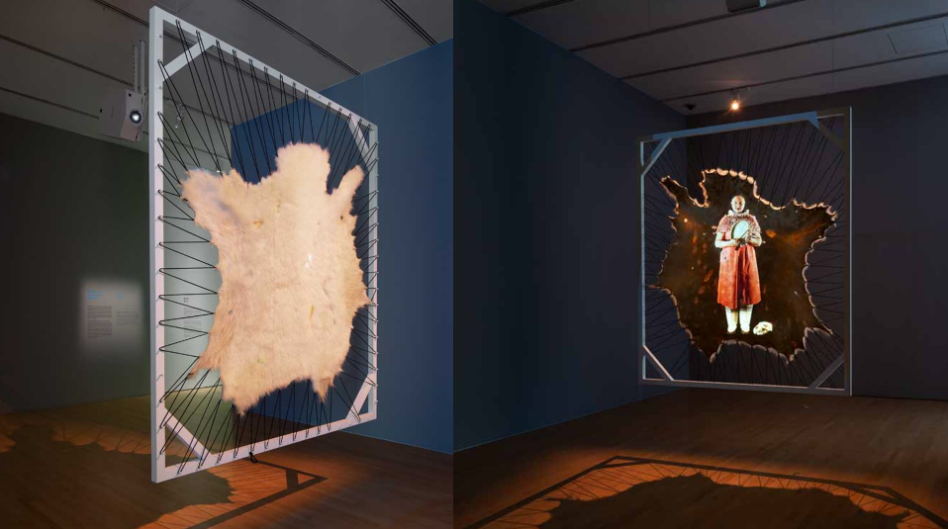 Has pushing boundaries always been easy for you?
It's not easy because you get socialized. It's in so many different ways: as a girl, as a woman and as an Inuk, as opposed to a white person, working through all sorts of systems of racism.
It takes an awful lot of courage, training and dedication to do this thing about pushing people's boundaries. But the training that I got in uaajeerneq, Inuit culture, hunting, and being on the land has definitely given me the impetus to do it. 
At this point in your career are the inhibitions gone? 
[Pushing boundaries] is always going to be a part of what I'm doing because I still want to learn and explore. I still want to know what's possible.
What advice would you give to emerging artists — whether young artists or older artists just starting the careers — about creating through fear?
Stay grounded and push inward into your artistic core.
For me, that's spending a lot of time on the land and going to our cabin. Spending time with my children and family and telling stories.  I do that on a repetitive basis. Daily. Because it's important to how I'm able to express myself in public and in art.
Dig in deep.
Because people are all beautiful individuals in themselves. And if you start to run too fast with the idea of becoming well known or getting big fast, you can lose that core easily, when actually that's the most important thing you have.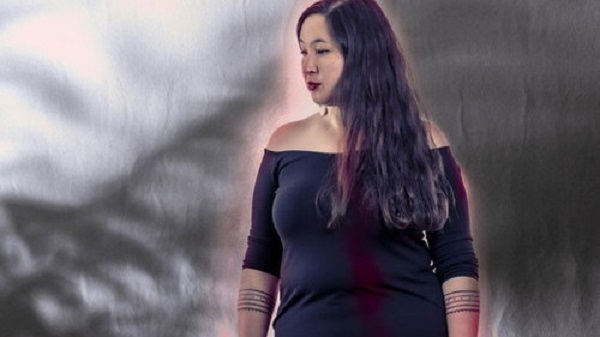 From getting nominated, to being named winner, what was the Sobey experience like? 
I never imagined I'd be in this realm, so I'm very grateful and very humbled. And the feelings of  excitement and pride with my family have just grown with each step that we've gone through to get to [the Sobey award night].
You're the second Inuk artist to win the Sobey after Annie Pootoogook in 2006. Do you feel a sense of continuity?
I think it's really important to point out the profundity, and the coincidence, of the win of the Sobey prize on Saturday, and that the next day on Sunday, a park was opened in Ottawa in her name: the Annie Pootoogook Park.
Mary Simon, our Governor General, was present both on Saturday night and Sunday so I do feel a sense of continuity.
Inuit work so hard in a realm that's just crushingly colonial — and I mean crushing in every sense of the word. All the institutions are working very hard to get rid of us.
The justice system, the education system, the health care system do not believe in Inuit existing as independent individuals. And yet we're doing it.
Annie Pootoogook did that to the greatest extent of her life and I'm so grateful and full of love for her for doing that.
The above Q&A has been edited and abridged.
Write to Eilís Quinn at eilis.quinn(at)cbc.ca 
Related stories from around the North: 
Canada: Artist Tarralik Duffy named 2021 winner of Kenojuak Ashevak Memorial Award, Eye on the Arctic