Norway imposes partial pre-Christmas COVID lockdown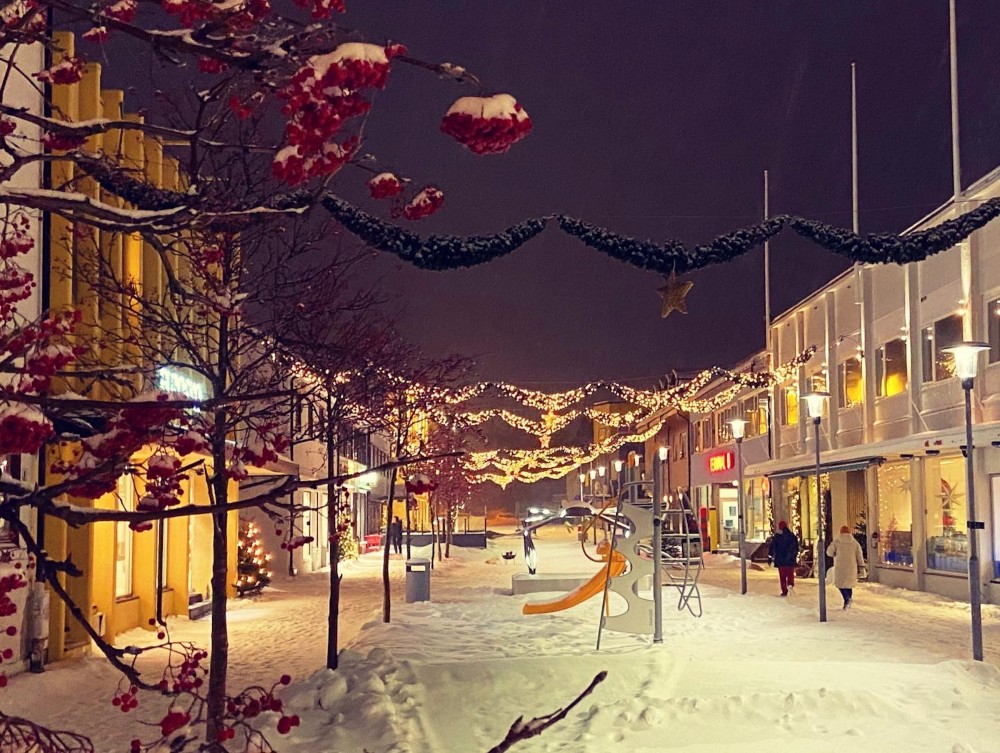 The government on Monday announced strict measures in fear of the Omicron variant of the virus.
Last Friday, Norway clocked up a record 5,413 cases and the new measures are aimed to reduce the strain on the health care sector and limit the impact of the current wave.
"The new variant changes the rules," said Prime Minister Jonas Gahr Støre at a press conference Monday evening.
"We need to act fast," he stated and listed the new set of national restrictive measures.
From midnight to Wednesday, home-office is mandated for everyone who can work from home.
All sales of alcohol in bars and restaurants are banned. A maximum of 10 people can gather in a private home, but if social distancing is maintained (minimum 1 meter), up to 20 people is allowed during Christmas and New Years' celebrations.
In practice, this means most bars and nightclubs will have to shut down for the period the new stricter rules are obligatory. For now, the government says that period will last for a month, until January 14th.
Masking regulations
Face-mask is mandatory at all indoor public events and at locations where it is not possible to keep a distance of at least one meter to others, like shops, malls, public transport, taxis, libraries, museums, etc., according to the government's new list of measures.
Cafes and restaurants must register all visitors and make sure a distance of at least one meter is maintained, with exceptions for guests living in the same household.
The new rules further tighten the requirements for quarantine if exposed to a person testing positive for the coronavirus.
The rapid rise of Omicron in recent days could cause a grim scenario for the nearest weeks if nothing is done to limit the spread, the Norwegian Institute of Public Health said in a statement.
"In a preliminary scenario, we estimate that in three weeks there could be up to 90,000 and 300,000 cases per day 50 to 200 hospital admissions per day."
"There is an urgent need to curb the COVID-19 epidemic with significant measures so that the Omicron variant does not cause an epidemic wave that places an enormous disease burden and completely overloads the health service. The purpose is to reduce and flatten this wave," the Health agency said.
Record-high 358 patients hospitalized as of Monday
On Monday, 4,864 new COVID-19 cases were reported. A record-high 358 patients are at hospitals, of which 109 are under intensive care. 1,136 people have died during the pandemic in Norway, a country with 5,4 million inhabitants.
The triggering of the alarm bell comes less than three months after Norwegians celebrated the end of COVID restrictions with a full reopening of society after 90 percent of the adult population was vaccinated.
Now, the government urges all non-vaccinated to get the dose. Also, the option to book a COVID booster, a third dose, will be accelerated.
Related stories from around the North: 
Canada: Another Nunavik community moved to yellow COVID-19 alert level in northern Quebec, Eye on the Arctic
Finland: Strong signs of tourism revival in Finland's north, Yle News
Greenland: New strategy activated to manage COVID-19 outbreak in Upernavik, Greenland, Eye on the Arctic
Iceland: Iceland extends COVID-19 measures for at least two weeks, Eye on the Arctic
Greenland: Greenland's new domestic and international COVID-19 rules in effect until March 6, Eye on the Arctic
Sweden: Sweden to introduce new Covid-19 measures on Dec. 8, Eye on the Arctic