Latest Nunavik data puts vaccination coverage for youth 12 to 17 years old at 48 per cent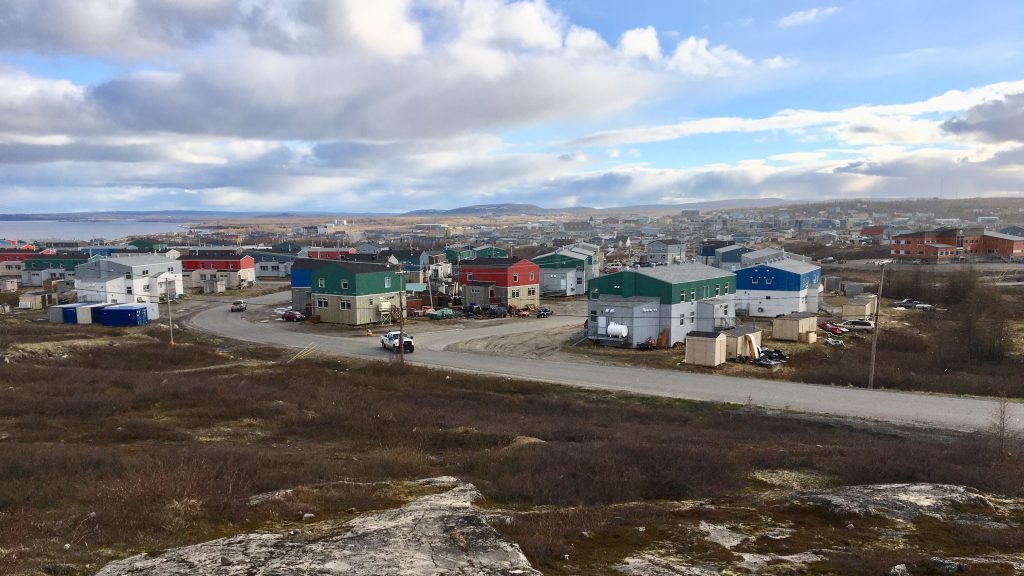 The health board in Nunavik, the Inuit region of northern Quebec, released its latest vaccination numbers on Saturday showing that coverage still varies from community to community. 
As of December 17, 2021, the date to which the most recent numbers are calculated, 52 per cent of the total population of Nunavik had had two doses of a vaccine, the board said in a Facebook post.
The Hudson Bay community of Kuujjuaraapik had the highest total coverage at 70 per cent, while the Ungava Bay community of Tasiujaq has the lowest coverage at 39 per cent.
Nunavik vaccine coverage by community
The most recent data on vaccination coverage in Nunavik as of December 17: 
Kuujjuaraapik

70

%

 

Kangiqsualujjuaq

65

%

 

Ivujivik

61

%
Kuujjuaq 61%
Kangiqsujuaq 

52

%

 

Umiujaq

52

%

 

Aupaluk

51

%
Puvirnituq

50

%
Quaqtaq

49

%
Kangirsuk 45%
Akulivik

42

%
Salluit

42

%
Inukjuak

 

41%
Tasiujaq

 

39%
Source: Nunavik Regional Board of Health and Social Services 
For children 12 to 17 years old, 48 per cent have had two doses of a COVID-19 vaccine as of December 17.
For the age group 5 to 11 years old, 40 per cent of the population has had at least one dose.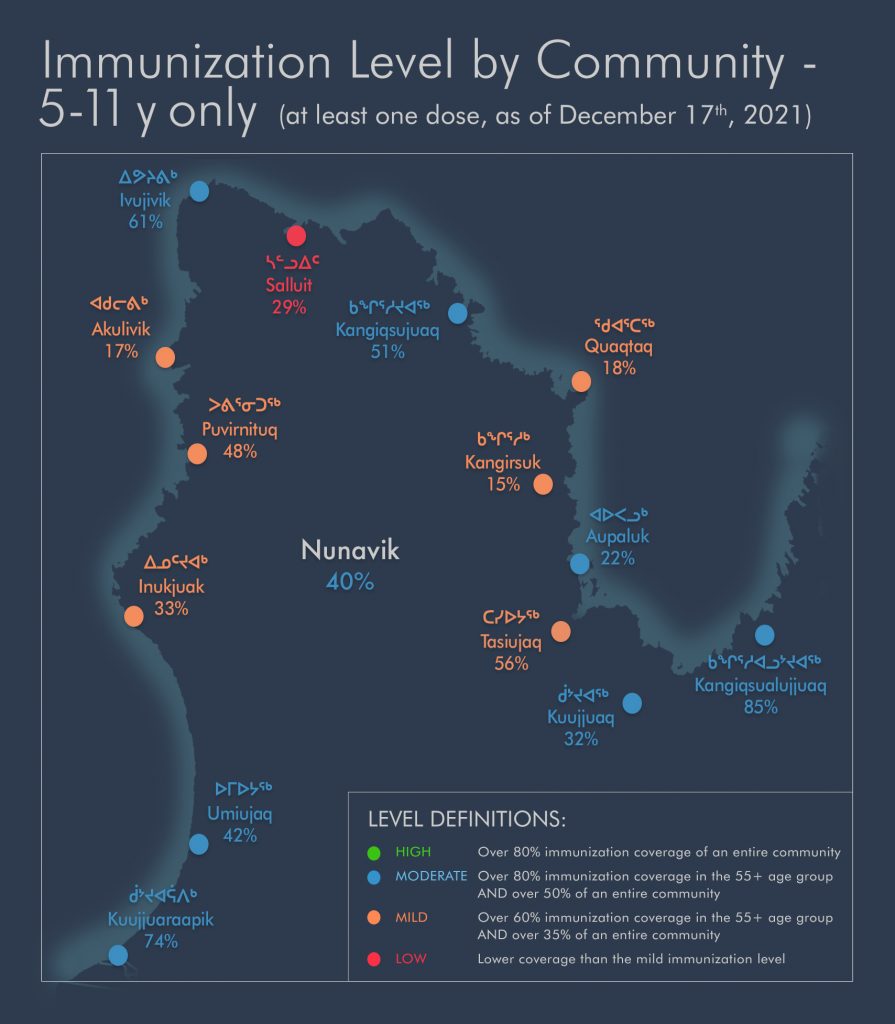 As of Friday when the Nunavik Regional Board of Health and Social Services gave its last update, Nunavik was reporting 48 new COVID-19 cases, for a total of 301 active cases in the region.
The communities of Kuujjuaq and Tasiujaq were also put on red alert last week after increased case counts and high suspicion of community transmission.
Red alert is the region's highest COVID-19 level, meaning churches, daycares, schools, youth centres, community centres, arenas and all non-essential services are closed. Visits with anyone who doesn't live in the same household are also prohibited.
A 10pm to 5am curfew is also in effect in the two communities.
Also last week, the health board reiterated calls for those getting tested to provide valid phone or email addresses, as well as backups, saying public health authorities were having difficulties reaching people with their test results.
Write to Eilís Quinn at eilis.quinn@cbc.ca
Related stories from around the North: 
Canada: COVID-19 continues to spread in Nunavut with 40 new cases, CBC News