PM Marin: Finland's NATO membership decision needs more time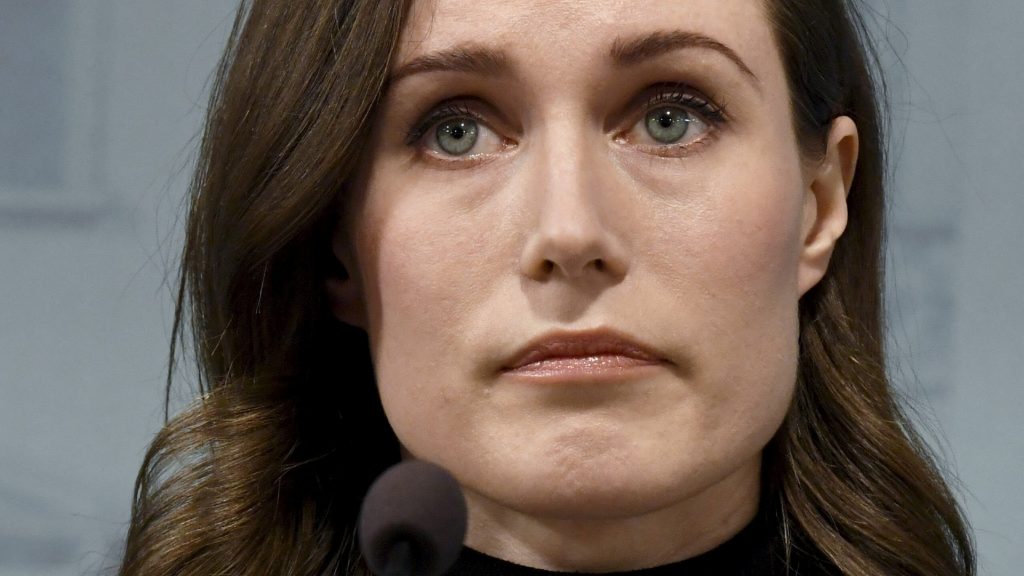 The Prime Minister made the comments following a meeting with party leaders on Tuesday night.
Finland will not rush into a decision about whether to apply to become full members of the military alliance NATO, Prime Minister Sanna Marin (SDP) said.
The PM made the comments following a meeting with party leaders on Tuesday night about the NATO question, as well as the situation in Ukraine.
While a conclusive decision about joining the military alliance will take time to be reached, and not done with opinion polls or citizens' initiatives, another decision does seem to have been made in relation to increasing the country's military budget.
"Party leaders agreed that the foreign policy environment has changed significantly after Russia's attack on Ukraine. Europe is at war. We must admit that," Marin said.
In comments both before and after Tuesday evening's meeting, Marin pointed out that the country's foreign and security policies are steered by the president who is advised by the government and that such decisions are ultimately reached by parliament.
Following Russia's ongoing deadly attack on Ukraine as well as other developments, there has been a change of opinion in Finland about joining Nato, including among lawmakers. However, Marin did not want to volunteer whether she — or the Social Democrats — had a formal stance on the issue.
"Such an important question needs to be dealt with thoroughly," Marin said after the meeting.
"The decision means that Finland is able to change its opinion about NATO membership if the security environment drastically changes. That has happened. But the issue must still be carefully dealt with, we will not base decisions on an opinion poll," she said.
On Monday the PM announced that Finland will send arms to Ukraine. The unprecedented decision was signed by President Sauli Niinistö based on a cabinet proposal.
The Minister of Education and chair of the Left Alliance party, Li Andersson, echoed Marin's stance but also added that her party has not ruled out NATO membership.
"This will certainly be a major issue in the next parliamentary election. These are major decisions regarding Finland's foreign and security policy. As decision makers it is our responsibility to not make hasty decisions, particularly when we do not know what the war will bring," Andersson said ahead of the meeting.
The National Coalition party has advocated joining NATO for some time. The opposition party's parliamentary chair, Kai Mykkänen, said that Finland's security demands new solutions, adding that Finland should also expedite its procurement of defence equipment.
The Swedish People's Party has supported the idea of joining NATO but now the party's chair, justice minister Anna-Maja Henriksson, said a decision must be reached that best protects the country's security.
The Finns party's current chair, MP Riikka Purra, said the decision about NATO membership needs to be made carefully, despite the ongoing crisis.
Meanwhile, Purra's predecessor and the current chair of parliament's Foreign Affairs Committee,Jussi Halla-aho, caused a stir on Twitter on Tuesday by calling on NATO, the UN and the European Commission to take military action to defend Ukraine.
"Please, stop the Russian horde before we have a new Grozny and Aleppo in the middle of Europe! You have the means. You have the legal and moral right," he tweeted(siirryt toiseen palveluun).
PM Marin did not directly welcome Halla-aho's statement, who characterised the statement as being made harshly.
The party leaders also discussed Finland's defence, Marin told reporters, saying that it was clear that spending on Finland's defence, internal security and self-sufficiency needs to be increased. She added that many things changed after Russia attacked Europe, including the economy.
"We must ensure that we have access to heat and food at reasonable prices next winter. The lives of ordinary people must be able to continue undisturbed," she said, promising more defence spending in a supplementary budget at the latest by next year.
Citing government sources on Wednesday morning, Yle reported that ministers would soon discuss raising the Defence Forces' budget.