Russia eases border restrictions, but crossings to Finland still restricted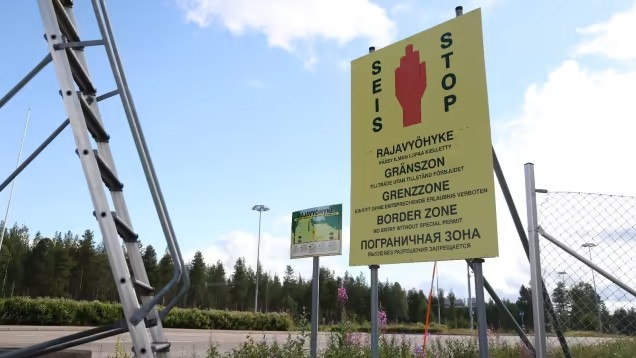 As of Friday, Russian authorities were denying many people entry into Finland via land, according to Russian news outlet Fontanka
Despite a Russian government announcement last week that temporary Covid-related restrictions on border crossings would be lifted on Friday, the Finnish Border Guard has not yet seen an increase in traffic.
Russian news outlet Fontanka reported on Friday that Russian Prime Minister Mikhail Mishustin signed a document on Thursday that officially lifted epidemic restrictions on land border crossings. However, Fontanka reported that many Russians were still not being allowed to cross.
On Friday morning, the situation on the Finnish side of the Nuijamaa border crossing remained quiet, with just a few individual cars headed in either direction, according to Yle journalist Kalle Schönberg.
Border crossing points Niirala in Tohmajärvi and Salla in Lapland also reported a slow Friday morning.
Yle interviewed Denis Voronin, who had crossed the border from Russia at the Nuijamaa border crossing on Friday.
Voronin, who had entered Finland because of kinship, said Russians were waiting at the border but were being denied the right to cross by Russian authorities.
At the moment, dual citizens and relatives of Russian citizens can travel across the border from Finland. People can enter Finland from Russia due to reasons including family, property ownership or health-related issues.
According to the Consulate General of Finland in St. Petersburg, application numbers for Finnish visas from Russian citizens increased by 10 percent between June and early July. Tourist visas were the most popular type of travel document sought during that period..
Russia lifted Covid entry restrictions in stages
Officially, the Russian government lifted restrictions on foreigners entering the country at air and sea checkpoints since Friday. However, restrictions on foreigners' land entry remained in force.
Foreigners entering Russia are still required to present a negative PCR-type Covid test result along with a passport and visa, according to the Russian government.
Finnish citizens unable to enter
Lieutenant Otto Juusela, Deputy Chief of the Imatra border checkpoint, told Yle on Friday that about five Finnish citizens had unsuccessfully attempted to enter Russia over the past day.
"Of course, they passed from our side, but they were turned back on the Russian side," Juusela explained.
Juusela said a Finnish citizen who had been turned back at the Russian border earlier in the morning had praised Russia's border staff's behavior. He reported that the Russian staff explained why he was unable to enter, but welcomed him once restrictions were lifted.
Travelling to Russia not recommended
An advisory by Finland's foreign ministry against all travel to Russia remains in effect.
According to the ministry, Russia has expanded legislation under which foreigners can be fined or imprisoned for actions or speech critical of the Russian armed forces, for example.