Russia must shift towards the East, says Minister of the Arctic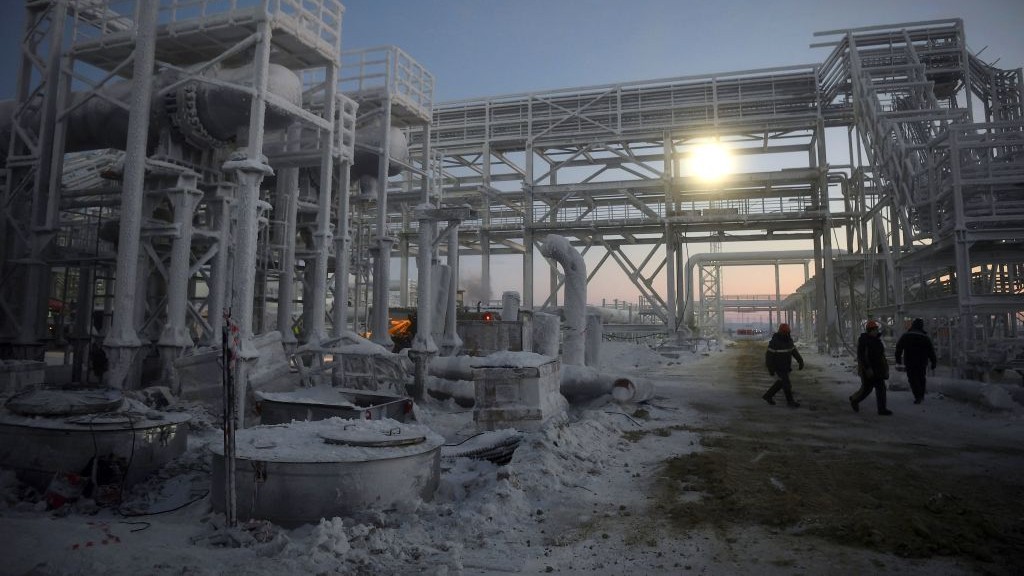 "We should not only get new partners, but undertake a paradigm shift," says Aleksei Chekunkov. Natural resources from the Arctic will help fuel the development, he argues.
The Minister of the Far East and Arctic in an opinion piece published in newspaper RBC argues that Russia must make a great "shift towards the east."
Following 'three centuries of Western orientation', time has come for a swap of partners and development along an Asian track, he writes.
According to Chekunkov, the ongoing conflicts with the West illustrate that Russia is an 'epicentre of fault lines.' He believes Russia can repeat the successes of the Asian "tiger economies" and that annual economic growth ultimately can reach up to 8 percent.
A comprehensive relaunch of our economic model must be conducted, he argues and says inspiration can be taken from Sun Tzu, the Chinese military general, philosopher and writer that lived in the 4th century BC.
Sun Tzu is known as the author of The Art of War, a work that over the centuries has affected both Western and East Asian philosophy and military thinking.
Shift will take time, minister said
Chekunkov admits that the shift towards the East will take time, and argues that Russia has a time gap of ten years where it can use its revenues from natural resource exports to rebuild the economy.
Natural resources from the Arctic will be of significant importance in the process. And regional resources must be develop "as soon as possible, as long as the markets allow for it."
Minister Chekunkov admits that international sanctions now inflict massive damage to Russian businesses. Our industry is now cut off access to technology that is needed for production of thousands of goods, "from paper to satellites," he writes.
"The skies are closed for our aircraft, the borders are closing for goods, as well as for people."
And there is a dramatic situation in domestic east-west logistics. According to the minister, there is today a deficiency in transportation capacities between western Russia and the Far East of 70 million tons. That will increase to 160 million tons by 2025, he explains.
And the situation has gotten even worse as western companies have moved their shipping containers out of Russia.
Economists question projections
But the troubles notwithstanding, Russia will prevail, Chekunkov writes confidently. "Russia has everything that is needed for it to overcome the problems and achieve a high level of economic growth, not fall behind in technologic development and take a decent position in a complicated and changing world," the minister argues.
The bright prospects outlined by Russia's Arctic minister are not shared by leading economists. Paradoxically, Chekunkov's opinion piece was published on the same day as an economic report by Vladislav Inozemtsev, Director of the Russian Center for Post-Industrial Studies.
In his analysis, Inozemtsev writes that Russia's current economic downturn is "certainly going to 'outdo' the crisis year of 2009." Then, the country's GDP shrank by 7,9 percent.
The economist warns that Russian economy could end up in "a full-blown disaster as early as in 2024−2025."
Related stories from around the North: 
Canada: Tarquti Energy, Hydro-Quebec deal important step towards green energy for Nunavik, Inuit leaders say, Eye on the Arctic
Finland: Lapland among regions not in favour of wind power compensation for eastern Finland, Yle News
Iceland: Iceland's wind power working group calls for input from public, municipalities, Eye on the Arctic
Russia: Turkish companies to help rescue LNG project in Arctic Russia, The Independent Barents Observer
United States: Biden closes half of NPR-A acreage in Arctic Alaska to oil drilling, Alaska Public Media