Election Spotlight—Health Care in Nunavik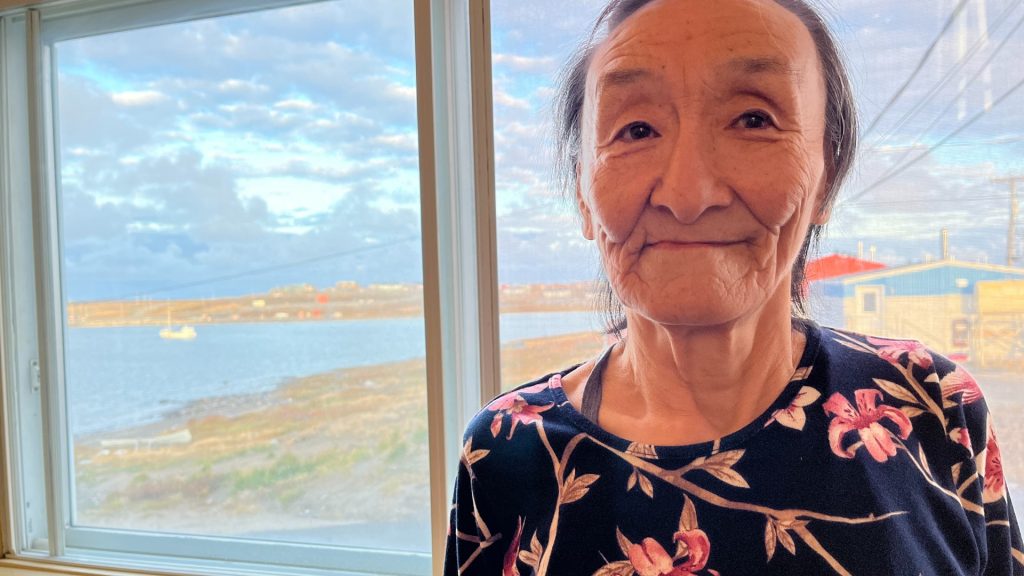 It was a crisis that made headlines across the country this summer—a health-care worker shortage so acute in Nunavik that regional authorities asked the Quebec government to send Armed Forces medical workers in to help.
The government rejected the request, but a variety of health-care workers, ranging from paramedics to Red Cross nurses, were among those brought in since, to help bridge the gaps. Quebec's Health Minister Christian Dubé also travelling to the region in August to assess the situation.
With a provincial election currently underway, Eye on the Arctic travelled to Puvirnituq, Nunavik to speak with health authorities about the origins of the crisis, what it was like for workers on the ground, and what they'd like to see from whoever forms the new government after the October 3 vote.
This is Part 2 of our special election coverage.
For Part 1 on the Justice System in Nunavik, click here and here.
---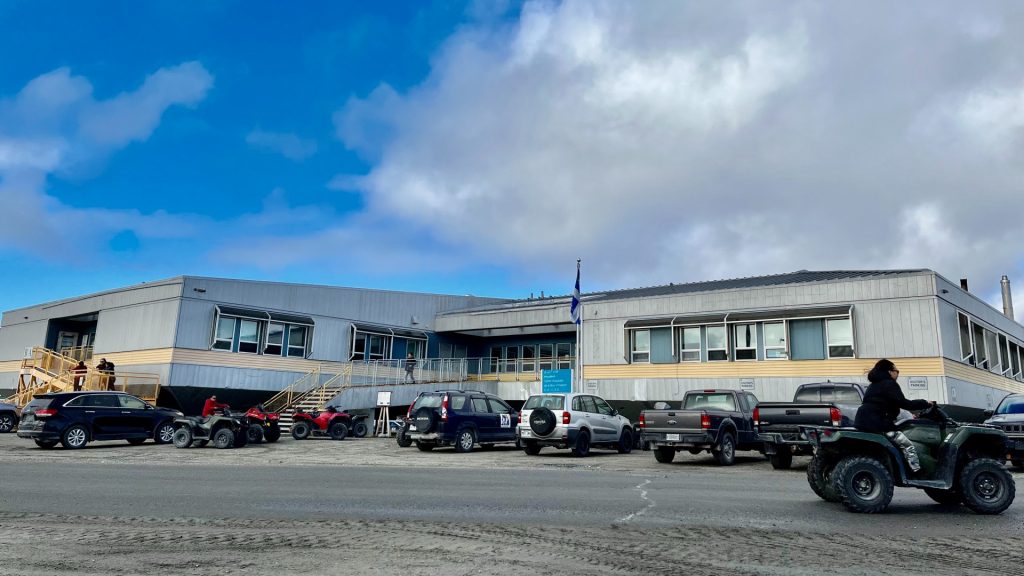 Nurse Jimmy Frappier still remembers how the staff at the Inuulitsivik Health Centre pulled together this summer amidst what many people in the region describe as the worst health-care worker shortage in recent memory. 
"The workload really increased," Frappier said. "There were a lot of on calls, and our turns came very fast. We might have only two nurses running the walk-in clinic, so that's a lot of patients. It was very hard for us."
The Inuulitsivik Health Centre in Puvirnituq is the main service hub for the approximately 7,000 Nunavik residents living in the seven communities on the Hudson Bay Coast: Ivujivik, Salluit, Akulivik, Puvirnituq, Inukjuak, Umiujaq and Kuujjuarapik.
Outside of Puvirnituq, the larger communities like Salluit or Inukjuak have at least one doctor on site, while the smaller communities are served by nursing stations.
Normally, 30 enlarged role nurses need to be in place, distributed amongst the coast's seven communities. But at times this summer, the number of nurses dropped to as low as 13. (An enlarged role nurse is nurse with special training. The training allows them to work in rural and isolated areas and do things like make patient assessments and other actions that nurses wouldn't normally do.)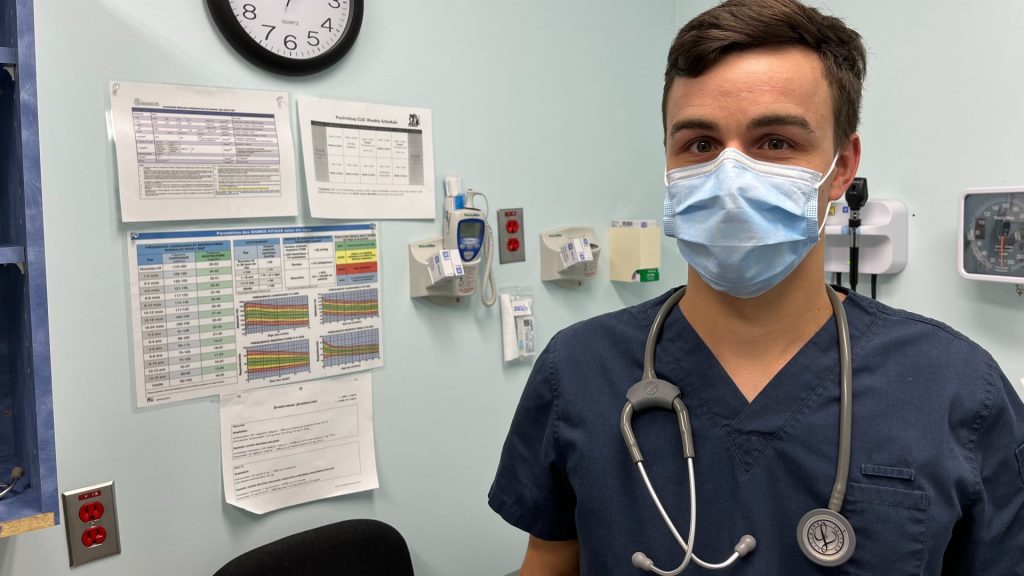 Susie Kalingo, the Ivujivik Representative on the Inuulitsivik Board of Directors, says the efforts of health care workers over the summer did not go unnoticed by Nunavimmiut.
"The nurses worked really hard in each community," Kalingo said, of the crisis. "They still are."
The Quebec government nixed a request from Nunavik authorities this summer to send the Canadian Armed Forces to the region to help out until staffing numbers were up. Instead, a variety of health-care workers, ranging from paramedics to Red Cross nurses were brought in to help.
In Puvirnituq, paramedics were able to help out in the emergency room, with hospitalized patients, as well as on medevacs, meaning the nurses that were on site didn't need to be taken out of the community to go down south. 
"What if there's an accident or an emergency?" 
But if the situation is stressful for health care workers, it's also for many Nunavik community members.
Ivujivik, a community of approximately 400 people and the northernmost community in Quebec, was able to weather the crisis this summer with one nurse arriving in place, along with an agency nurse who was placed there, but the uncertainty does weigh on community members, Kalingo said. 
"We thought we were going to be without nurses [in Ivujivik] but it the end it worked out," she said.
"The most we were without a nurse was for 24 hours when they were down on a medevac. But even 24-hours is scary for the community. What if there's an accident or an emergency?"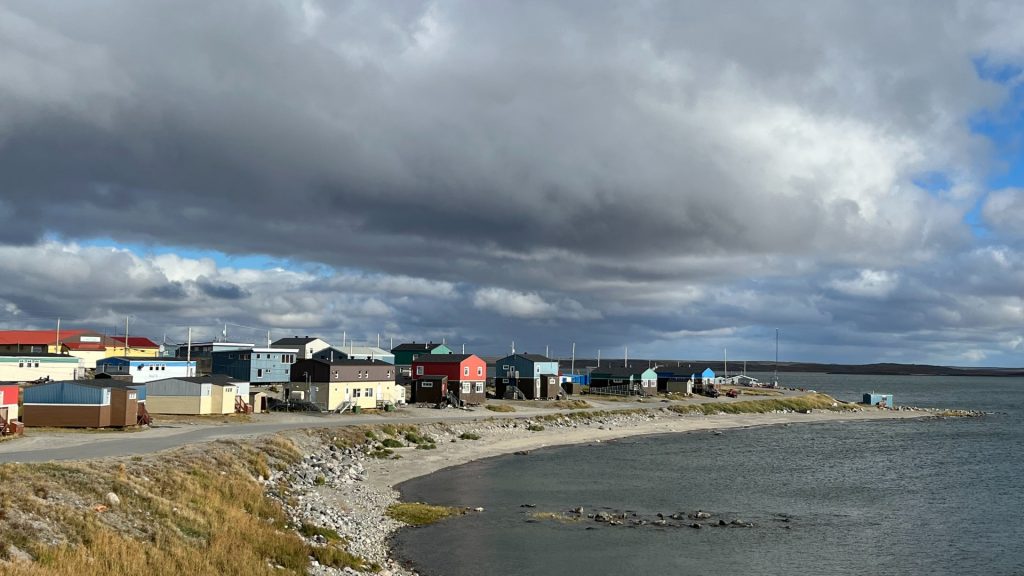 COVID not the cause of shortage, but an accelerator
The pandemic has weighed on health-care employees across the province. But in the North, longtime workers say COVID just lit the match on an already precarious situation.
"In Montreal, if you're dealing with a trauma, you'll probably never see that patient or that family again, but in Nunavik, because the communities are so small, you form a bond with your patients and they become like family," said Sharon Collins, Head of Programs for PLA and Mental Health at Inuulitsivik, who first came to Nunavik to work as a nurse in 2005.  
"You may see someone at the co-op during the day, and be doing CPR on them that night. Then you mix that in with a week where you're supposed to have six nurses but there's only two. And then the plane that's supposed to bring in help from Montreal can't get here because of weather or mechanical problems. It's a lot. Our nurses aren't sleeping. You can't separate your work, from your patients, from your home life, so our nurses are burning out a lot earlier than what normally happens."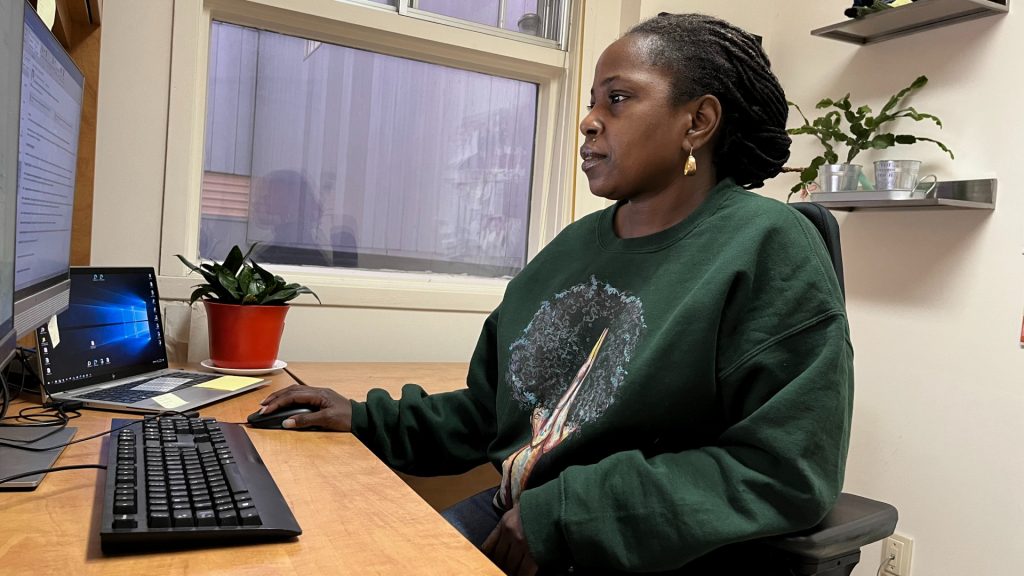 Inuulitsivik doesn't currently keep statistics on the numbers of people who've left their positions, but Collins estimates they lost at least half.
Are parties effectively addressing health-care challenges in North? 
The Quebec provincial election takes place on October 3. 
When asked what those in the health-care system would like to see from whichever party forms the new government, housing and better conditions for employees tops the list. 
The housing crisis has long been documented in Nunavik, with overcrowding contributing to a host of social and health issues. 
A 2021 report examining just the state of social housing in the region, undertaken by the Kativik Municipal Housing Bureau, found that the seven Hudson Bay communities of Nunavik were short 463 houses, with Puvirnituq alone short 230.
The lack of housing and facilities also greatly affects the ability to recruit and retain health-care workers, Claude Berube, Inuulitsivik's interim executive director, said.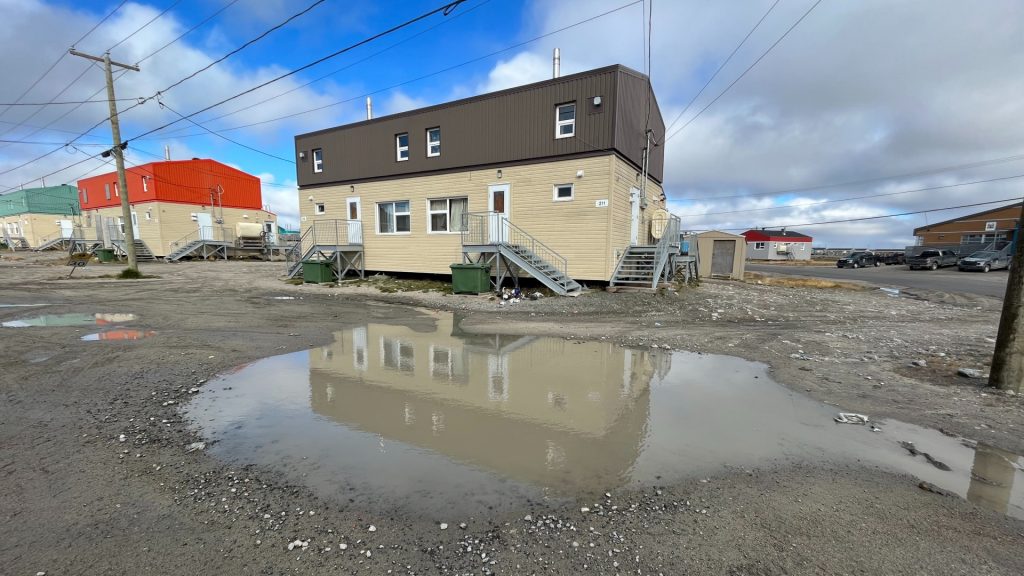 "Governments have promised houses so many times but we don't see them, so you put in the human resources, you create the position, but you have no house, so how do you deal with that?" Berube said. 
"Now I say to a nurse, 'OK, you go to Akulivik, I have a place for you there, but then I don't have a place, so I'll move you to Puvirnituq for two weeks and then I'll send you Salluit, where you'll probably be doing four weeks, but you'll have to share accommodation.' It's an eternal cycle and an eternal turnover because people don't stay. But if I could create a nursing position in Akulivik and say 'You have your own house, it's yours.' That would create stability." 
Conditions, salaries for Inuit employees need to be prioritized
Improving conditions and salaries for Inuit workers in the health-care and social services system, whatever their positions, also needs to be a top priority, given that they have invaluable linguistic skills and cultural knowledge and face unique pressures and stresses that need to be recognized and compensated accordingly.
"No one can imagine the pressure on an Inuk worker working in something like Youth Protection, where, in a small community, they may be having to intervene in a case that involves their cousin or another family member." Berube said.
"But they do it. They speak the language, and they know the culture and community in a way a social worker or someone coming up from the south, doesn't. That expertise needs to be recognized both with appropriate titles and compensation."
Both Berube and Collins also said Inuit workers in the health and social services system need to be entitled to housing the way southern workers are.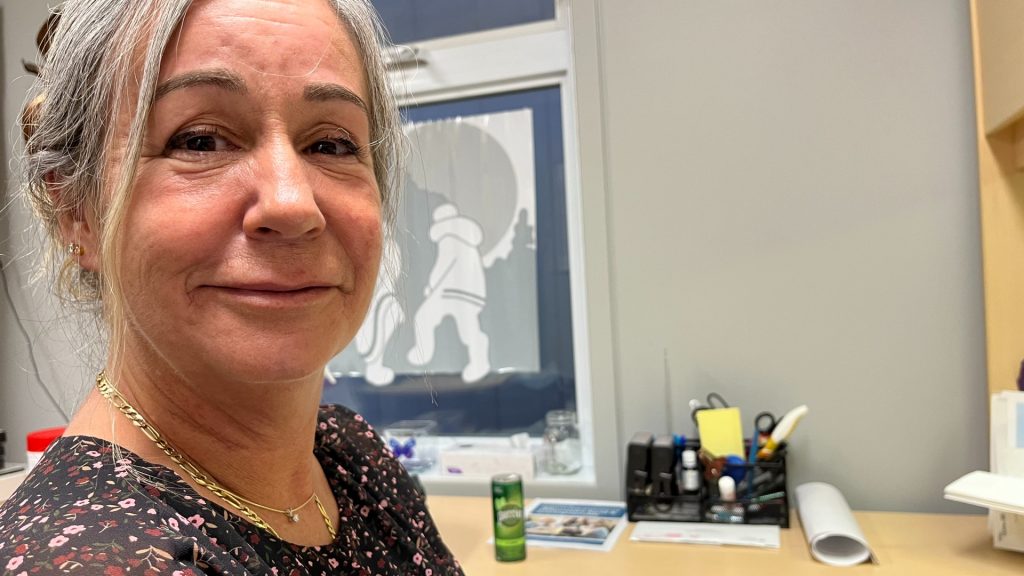 Nurse Jimmy Frappier says even things like being able to offer more types of scans in Nunavik, they way they are in other northern regions of Canada, could make a big difference to patients. 
"We have X-Rays here in Puvirnituq, and can do some ultrasounds, but resources are limited," Frappier said. "There's only one radiology technician that can do some ultrasounds, but he cannot provide the final reports. All other exams, like PET scan, CT-scan, MRI, etc. has to be done in Montreal."
"In Nunavut, which is even more north than us, their care is more advanced. It's hard to understand how here in Nunavik, we're still in Quebec, but we don't have a lot of it and have to send patients down south to Montreal. Having to go away from their community, just for something like a basic preventative scan, can be very destabilizing for our clients."
(In Nunavut X-Rays and ultrasounds are available in the territory's communities, and CT scans are available in Iqaluit at the Qikiqtani General Hospital.)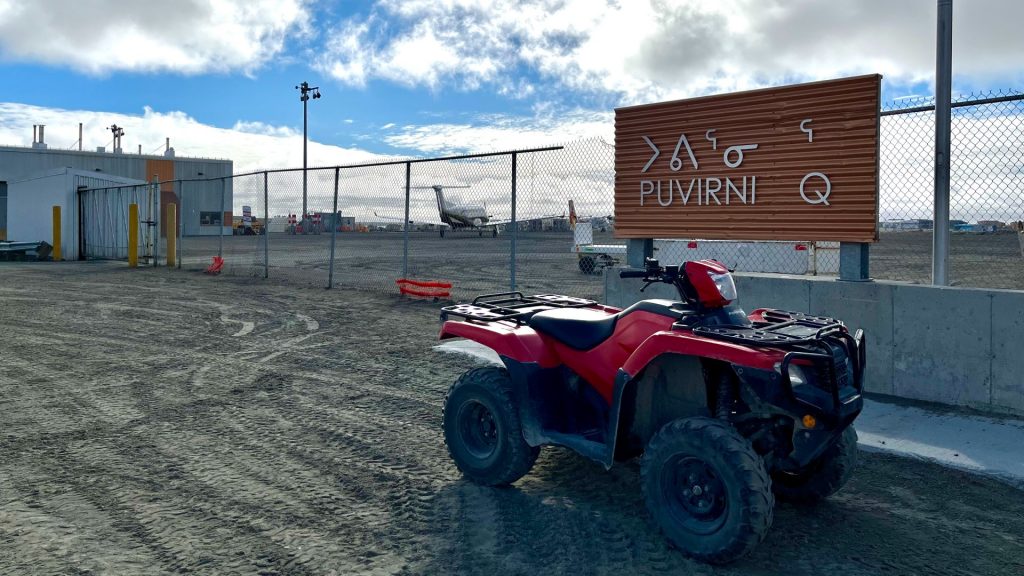 Frappier said he'd also like to see concrete proposals from the campaigning parties to reduce the delays Nunavimmiut face to receive treatment.
"The challenger (medevec) team can't always evacuate our patients as quickly as needed, and it's not always because of the weather, but because they're on other missions in the province," he said. "So patients get stuck either in their village, or here in Puvirnituq waiting to be transferred. Imagine when it's an intubated patient, stuck in a village, without a doctor, with a shortage of nursing staff. The situation is far from ideal and even almost dangerous."
What do the candidates say?
To read what the five Ungava riding candidates told Eye on the Arctic about how they want to improve the health care system in Nunavik, click here.
Stabilized staffing for now? 
The measures taken to remedy the nursing shortage over the summer, including the placement of agency nurses and Red Cross nurses, means the situation in Nunavik is currently stabilized. 
Health care workers received an email the week of September 5th saying that the Hudson Bay coast villages were now properly staffed.
Frappier said the message was reassuring, but that the question remains: for how long?
"The manpower shortage is omnipresent and it's not something that's fixed," he said. "There's need all the time. 
"I would like to hear more from the different parties that they will take health care in Nunavik more seriously and talk about concrete solutions so that we can offer quality care to our clients here in Nunavik."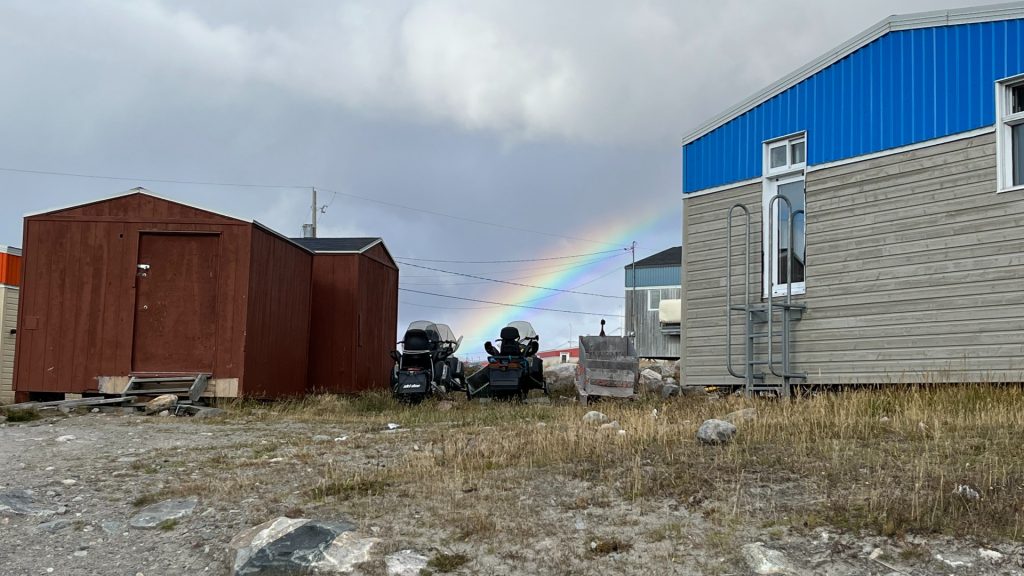 CORRECTION
The title of Susie Kalingo was incorrectly stated in a previous version of this text. She is the Ivujivik Representative on the Inuulitsivik Board of Directors, not the Nunavik Regional Board of Health and Social Services. This version has been corrected.
Write to Eilís Quinn at eilis.quinn(at)cbc.ca 
Related stories from around the North: 
Canada: Paramedics arrive in Nunavik to help with regional health worker shortage, Eye on the Arctic
Greenland: Greenland to reduce services amidst staffing shortages in health care system, Eye on the Arctic