Work visa approved for foreign worker who fought to stay in N.W.T.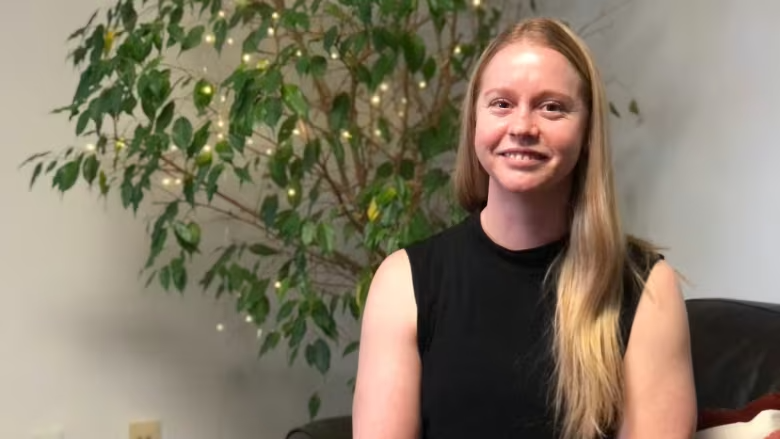 'Overwhelming relief, I'd say that's the biggest feeling,' says Leesa Myers
An N.W.T. immigrant, previously fighting to stay, has now had her latest work permit approved and is applying to become a permanent resident.
Leesa Myers, originally from Australia, said she was days away from emptying her bank account.
Since her immigration papers expired seven months ago, Myers couldn't legally work in the country and had been volunteering in the same job she had previously held with the Foster Family Coalition of the NWT.
Wednesday, she said she got the call from her immigration lawyer that her visitor status was restored and her work permit approved.
"Overwhelming relief," she said. "I'd say that's the biggest feeling."
'Good news for organization'
Tammy Roberts, executive director with the foster family coalition, said it's good news for the organization too.
"What it means for us is stability moving forward," she said.
"We didn't know whether Leesa was going to be here or not or whether this program was going to die because we can't find anybody else to run it, so, I think just a real breath of fresh air."
Since CBC's last reporting on Myers' potential departure, Myers said she received an outpouring of support. She said she heard from people expressing frustration and disappointment at the process and saying they'd written to Ottawa.
"I've had an overwhelming number of people reach out on social media, contacting the office just to tell me that the work that I do is really valuable and also just to give me personal compliments. So that's been really wonderful to know that I'm appreciated."
Related stories from around the North: 
Iceland: 10% of Iceland's workforce employed in tourism, The Independent Barents Observer
Sweden: Sweden, Norway and Finland cooperating to attract workers to the far north, Radio Sweden