First-of-its-kind Arctic tech forum brings Inuit together in Iqaluit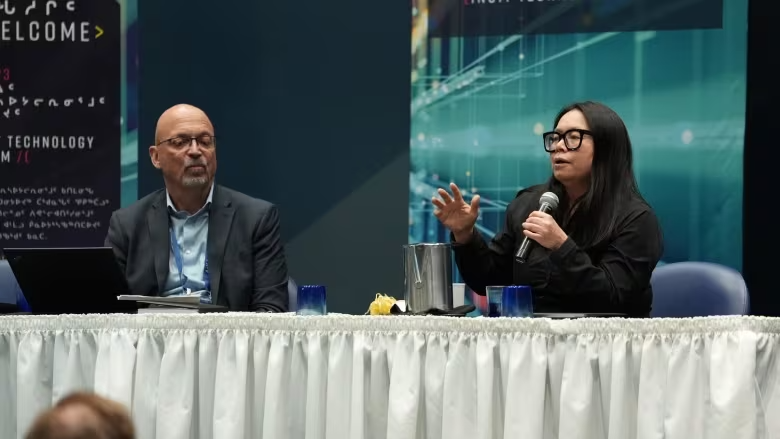 Qikiqtaaluk Business Development Corporation hopes to make forum a regular event
Inuit from across Inuit Nunangat are gathered in Iqaluit this week for a North-focused forum on technology.
The event is the first of its kind to be held in Iqaluit. The Inuit Technology Forum started Tuesday at the Aqsarniit Hotel and is expected to wrap up Thursday.
The conference is focused on bringing the public and private sectors together to discuss the challenges and opportunities technology presents for Inuit and their communities — everything from internet access to cybersecurity to the use of technology for fisheries and research.
Madeleine Redfern, the chief operating officer of CanArctic Inuit Networks and the former mayor of Iqaluit, was part of a panel of people to present on energy innovation.
She said she has felt frustrated in the past because these conferences are usually held in the south.
"We're talking about Arctic: Arctic innovation, and Arctic development, and Arctic opportunities," she said. "It's important for private sector and government — especially from the federal government in Ottawa — to come here and experience our reality."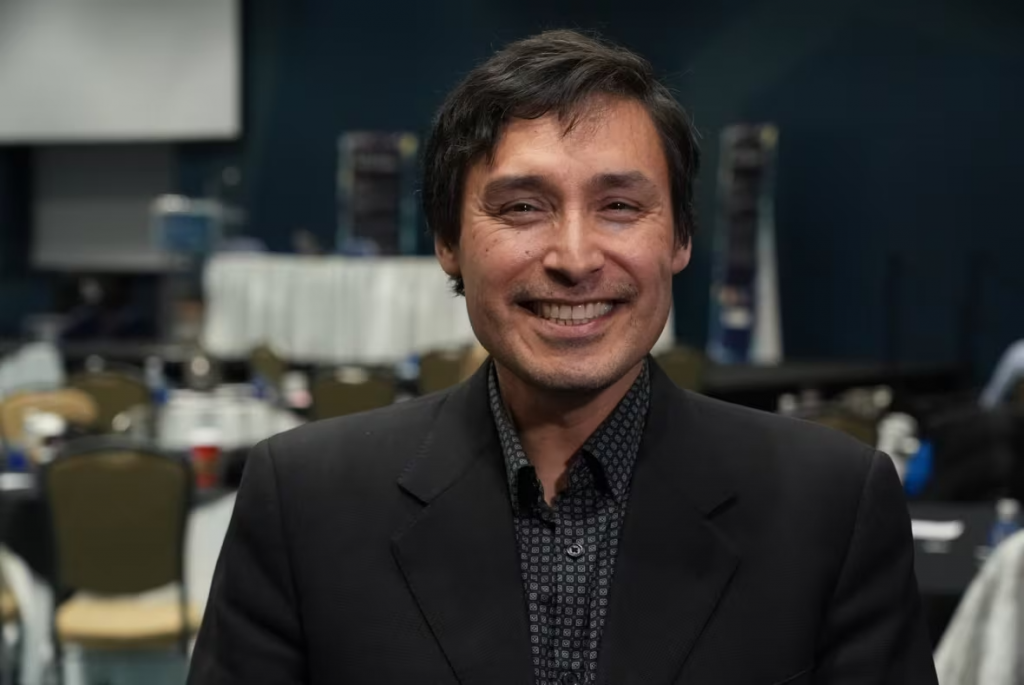 It's also important, she added, for governments and businesses to see the amount of interest many Inuit have in technology and their desire to be part of it.
"We want to develop businesses and Inuit development corporations, and have equity considerations in these major projects, whether they're in energy or telecommunications or transportation," Redfern said.
Tuesday's events included several speakers who presented on creating new energy options, the technology of tomorrow and business support for tech companies in the territory.
Other topics, such as internet speed, caught the interest of Kirt Ejesiak, who owns Arctic UAV Inc. His business provides drone services in the territory, but a lack of strong internet limits what they're capable of doing.
"We have lots of big promises here … but often it's not exactly what we get," he said, adding he thinks it's part of the job of Inuit who attended the forum to hold governments and companies accountable for their promises.
Sheldon Nimchuk, the director of project development and business partnerships with Qikiqtaaluk Business Development Corporation, and who organized the event, said his hope is that the forum will happen again — and that it will grow into an annual or biannual event.
"I think the significance of it is that effort to bring what is happening in the Inuit regions currently, to explore ideas on what could be coming in the future," Nimchuk said.