Community leaders respond to warning of 'wave' of toxic drugs in Yukon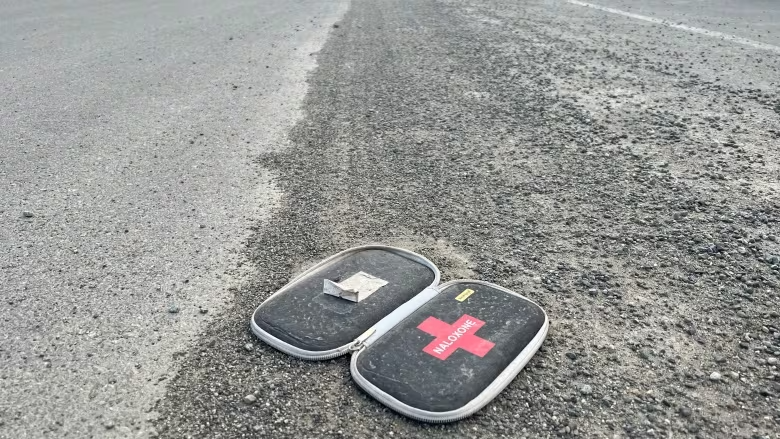 Mayo mayor, Kwanlin Dün First Nation chief call situation 'scary'
Community leaders in the Yukon are weighing in on a recent warning about an apparent "wave" of toxic drugs circulating in the territory, calling the situation "scary."
Last week, territorial health officials issued the warning in the wake of several deaths believed to be related to substance use.
Kwanlin Dün First Nation Chief Sean Smith says Yukon's ongoing drug crisis is multi-faceted.
"There's many areas that relate to this issue," he said.
"Housing and access to affordable housing. We know that there's a homelessness issue. Some of this stuff is related to communicating about this issue."
Smith said education around substance use and the potential impacts, not only to oneself but to the whole community, is key. He said education should start with the youth but also be available to adults and families who are, or know someone, living with addiction.
Earlier this month, the Yukon chief coroner announced that four Yukoners had died over a few days, and the deaths all appeared to involve substance use. Two of those were in Whitehorse.
"It's scary," Smith said. "Our young people have access to these things. It goes back to the issue about people talking about these things and reaching out."
Smith said his First Nation has services and support available for community members who are in need of them.
"We have our outreach van which supplies Naloxone kits, and those kind of support services," he explained. "We also have fentanyl testing which is downtown as well as up here in McIntyre [subdivision], needle kits as well as replacement measures in terms of people, you know, on drugs and want to come down off drugs."
Smith said the goal behind the supports is to help manage addictions in a way that can foster a healthier community.
He takes pride in the short term solutions his First Nation offers but acknowledges that much more needs to be done to address the problem.
"We're trying to do our best to ensure that our current government has the right supports, and have those connections in place. But of course we can only do so much, so we have to work together with other organizations, and governments in Yukon."
'Assume that drugs are toxic,' mayor says
The Village of Mayo's Mayor Trevor Ellis was also shocked to hear the recent warning from health officials.
"It's quite scary," he said. "I don't know how else to put it."
Early this year, Mayo lost one of its residents from substance use. Ellis said he understands the feeling of frustration that comes with the ongoing opioid crisis.
"What I've been telling people is, assume that drugs are toxic and have them tested," he said.
Ellis said last week his municipality had a meeting with representatives of the Yukon Government, and the newly appointed chief and council of Na-Cho Nyäk Dun to discuss beefing up resources and supports in his community.
He said some good ideas came from the conversations.
"One of the new councillors from the First Nation even floated the idea of having small boxes located around town where people could access drug testing kits," Ellis said. " And general information and stuff like that."
Ellis said the boxes haven't been put up yet, but in the meantime there are a few locations around town that do supply testing kits. He also said that every public building in Mayo carries Naloxone kits.
"We just want everybody to be safe," he said.
"As this thing moves forward, it's going to take some time to see the results of some of these discussions. I know patience is hard in a crisis like this … but it is definitely being tackled."
Related stories from around the North: 
Canada: Town hall meeting called in Mayo, Yukon, to talk about drug crisis, CBC News
Finland: Finland's alcohol consumption declines by 15%, Yle News
United States: Alaska's drug problem worsening as police resources strained, Alaska Public Media