N.W.T. projected to spend $100M on fighting wildfires — 5 times more than budgeted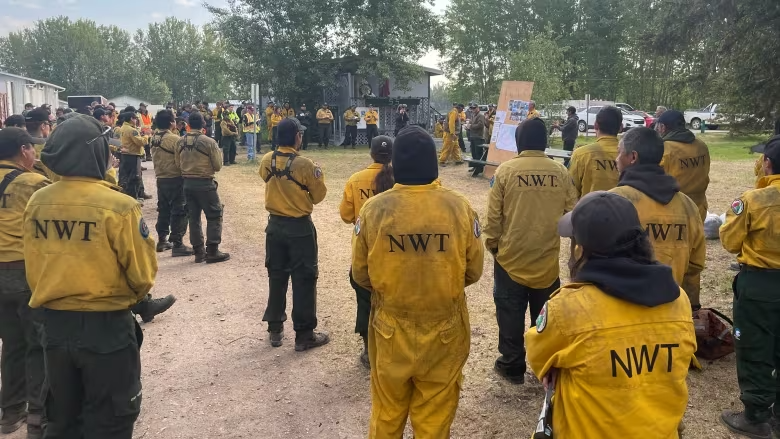 By Francis Tessier-Burns · CBC News
'Roughly spending about $10 million a week right now,' says MLA
The N.W.T. is actively fighting fewer fires in 2023, yet the season is expected to cost five times more than budgeted.
In a special one-day session of the Legislative Assembly on Monday, MLAs approved an additional $75 million for wildfire suppression.
Finance Minister Caroline Wawzonek said firefighting costs are projected to rise to $100 million.
The budget coming into the season was $21.8 million.
"And that's actually an enhanced budget from COVID years where we were actioning more fires than usual, owing to a concern of having to bring more folks in," said Wawzonek. "We kept that budget higher going into this year, and honestly are rather glad that we did."
Wawzonek explained the $100-million figure doesn't include any costs of managing emergency evacuations orders or any supports displaced residents are receiving in evacuation centres.
As for how much all that would cost? Wawzonek gave a rough estimate of $50 million.
"I'd be pleasantly surprised if it comes in much lower, and I wouldn't be surprised if it winds up being higher," she said.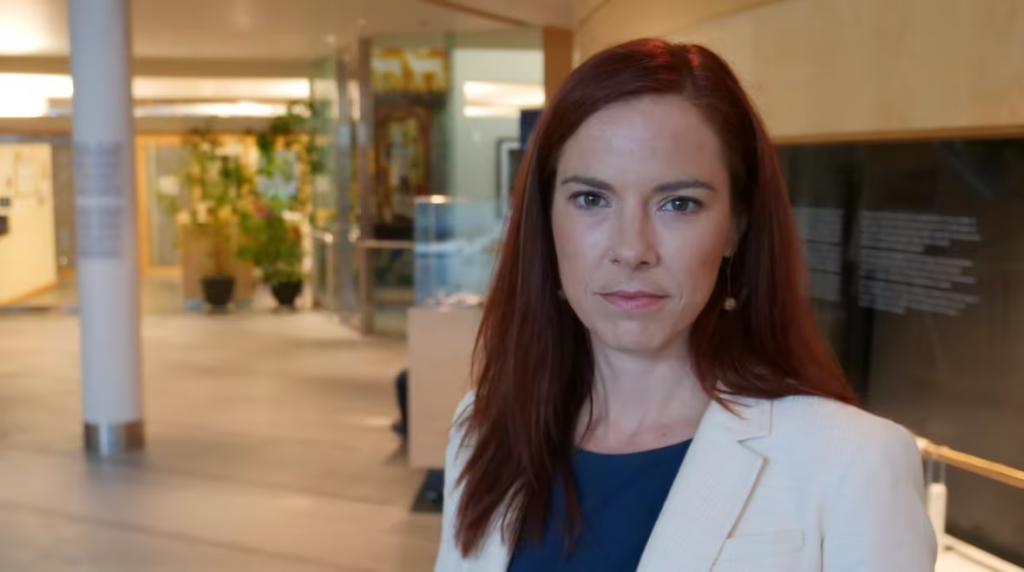 Wawzonek said this year's approved budget projected a $170 million operating surplus. Between firefighting and evacuation costs, "that pretty well has all been wiped out," she said.
She added the territory is turning to the federal government to try and get an advance on disaster assistance funding, but that there are "no guarantees" that comes through.
Wawzonek said there's a "big question" around federal funding since disaster assistance doesn't usually cover fire suppression costs.
"So that $100 million is something we would be generally expected to fund ourselves as as government … We'd like to say maybe this is an occasion where the magnitude of this emergency warrants some support and some funding," she said.
Speaking on CBC's Power and Politics on Thursday, federal Emergency Preparedness Minister Harjit Sajjan responded to a question about help for the N.W.T. government by referring to the Disaster Financial Assistance Arrangement (DFAA) and saying the "federal government will be there when it comes to covering 90 per cent of the costs of the response itself."
Under the DFAA, the federal government provides financial assistance to provinces and territories for "eligible expenses" associated with disaster response, calculated under a cost-sharing formula. The federal government will cover 90 per cent of costs, beyond a certain threshold.
Forest firefighting is not considered an eligible cost under the DFAA, "except where they pose a threat to built-up areas."
About two-thirds of the N.W.T.'s population is still displaced due to wildfires. The City of Yellowknife started calling back essential staff in preparation of receiving residents, but paused the return due to challenging conditions heading into the September long weekend.
No additional financial support for residents
The territorial government has announced two programs for residents who have had to evacuate from their homes due to the fires. One is for residents who have had their employment disrupted, the other is for those who left their community by car. Each program offers a one-time $750 payment (or $400 for residents that drove but stayed within the N.W.T.)
Residents and community leaders have said the programs don't offer enough support.
"The idea of it being enough, there's no way the government is in an immediate position to ever truly do enough," said Wawzonek. "So many people are struggling, I hear it as an MLA, I hear it from my colleagues who are hearing it from their constituents.
She added that the programs are meant to provide basic necessities for displaced residents.
"Being spread across so many communities in multiple jurisdictions, that has proven to be a particular challenge in this last round of evacuations," said Wawzonek.
She also said that the territorial government has continued to pay public servants via emergency leave provisions.
Without going into much detail, Wawzonek said there is financial support for small businesses forthcoming, likely "in the next few days."
As for more support for individual residents, "there's nothing in the works."
Future disaster mitigation funding
Wildfires have burned more than three million hectares in the N.W.T. so far this season. In 2022, fires burned about 600,000 hectares — the worst season since the unprecedented year of 2014. That year, fires started early and many kept burning into October.
With ongoing hot, dry conditions, officials expect this season to do the same.
Wawzonek said about 30 per cent of the fires have received direct action this year.
"The firefighting efforts that we've had, have really been focused on preserving lives and preserving assets," she said.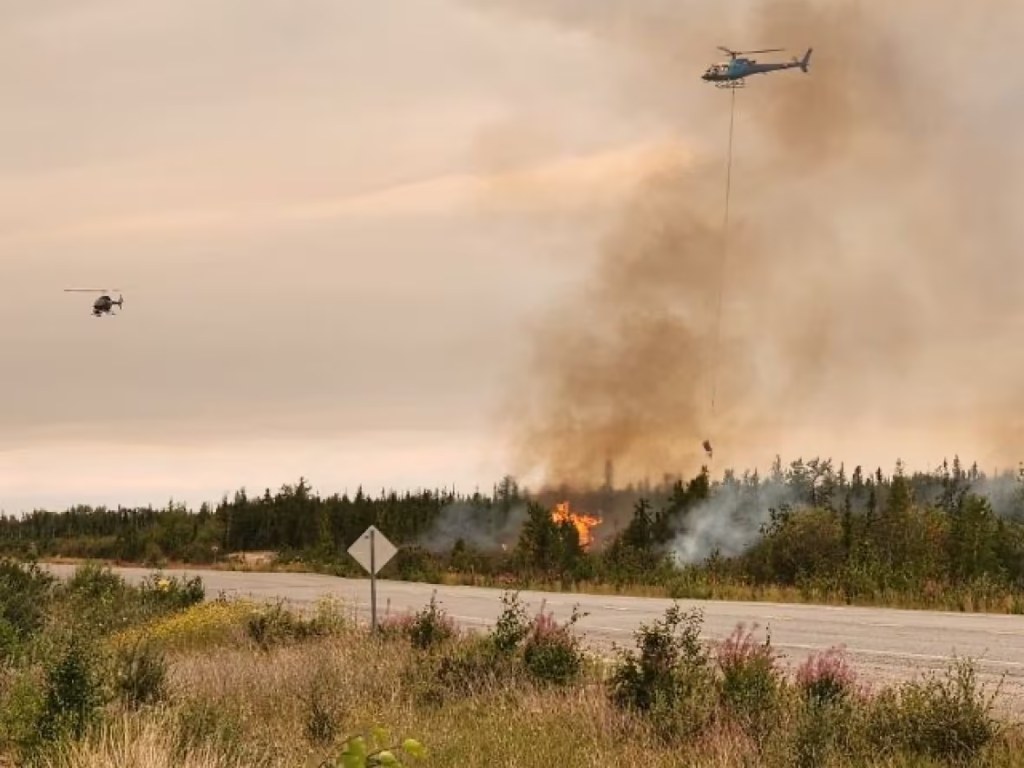 Asked whether the territory had plans to fund preventative measures against wildfires, Wawzonek referred to federal funding for FireSmarting.
In September 2022, the federal government announced $20 million for FireSmarting projects across the territory.
According to Cabin Radio, that funding was only supposed to become available in 2024, but the Northwest Territories Association of Communities decided to release money early this year to help with firefighting efforts.
"The federal government does certainly seem focused on the need for more preventive funding, more disaster mitigation funding and climate mitigation," said Wawzonek.
"For the Northwest Territories, I've certainly said we are at the front line of climate change, we're at the front line of needing that assistance … So I hope that message is being heard in Ottawa, and I hope we're certainly continuing to see growth in those funds that they are making available."
Related stories from around the North: 
Canada: Yellowknife re-entry paused as winds expected to 'accelerate' fires near highway, CBC News
Norway: Smoke from Canadian wildfires forecast to reach Norway, The Associated Press
Russia: New NOAA report finds vast Siberian wildfires linked to Arctic warming, The Associated Press
United States: Wildfires in Anchorage? Climate change sparks disaster fears, The Associated Press