Hay River, N.W.T., seeks more territorial and federal gov't support post-wildfire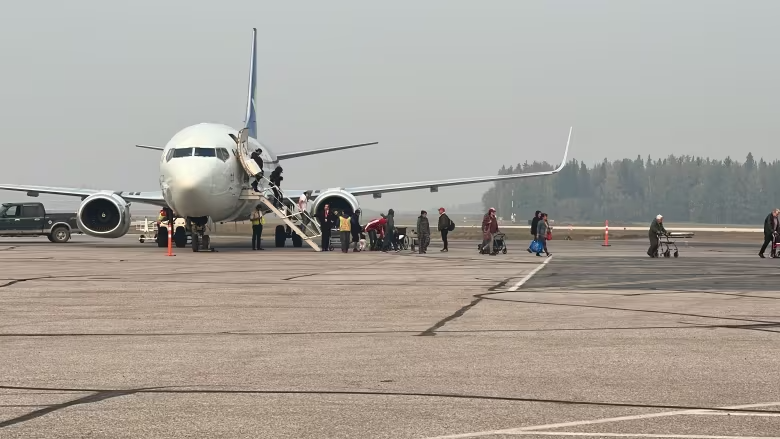 'I challenge everybody to shop locally for Christmas and help these guys out'
Leaders in Hay River, N.W.T., say they'll be lobbying the territorial and federal governments to find additional support for local businesses after a five-week evacuation due to wildfire.
The N.W.T.'s Business Development and Investment Corporation (BDIC) is offering up to $5,000 for businesses in evacuated communities — and up to $3,500 for businesses outside of evacuated communities that were impacted by wildfire evacuations, but Hay River Mayor Kandis Jameson said that won't be enough.
"Five weeks of disruption is well beyond the intent of the financial support program announced to date," Jameson said at a press conference Monday morning.
Hay River's evacuation order lifted Saturday, allowing residents to return, though the town remains under an evacuation alert in case the nearby wildfire flares up again.
In prior disasters, the town has been able to benefit from federal funding through the Canadian Northern Economic Development Agency (CanNor). Hay River senior administrative officer Glenn Smith said the town received about $1.5 million for its flooding last spring.
"It's that type of funding that we think may be needed to help rebuild some of these industries that have lost," Smith said.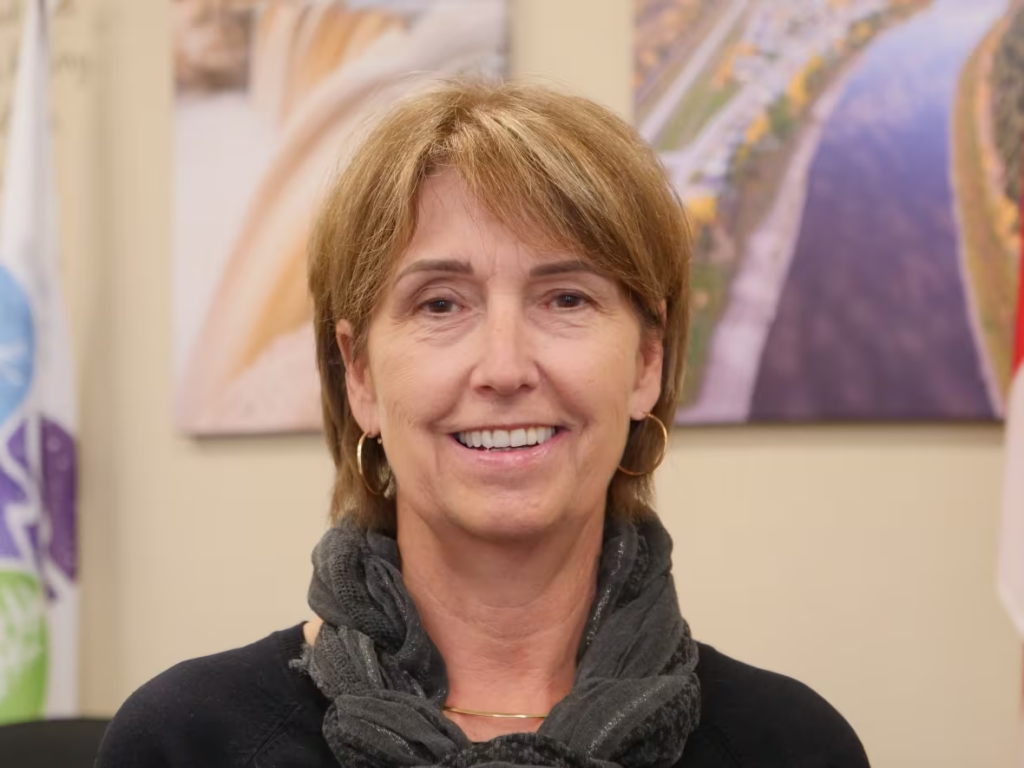 Smith said council is still meeting with businesses to understand their needs but echoed the mayor that the $5,000 BDIC funding won't be enough.
"It's just not enough to cover the costs that these businesses were incurring during a lengthy evacuation," he said, adding Hay River businesses were impacted by multiple rent payments as one example of expenses.
"Yellowknife was much shorter — perhaps the funding would be better suited to that. But at five weeks plus, it's expensive and we believe that our businesses need more."
Jameson also encouraged residents to support each other by shopping local.
"I challenge everybody to shop locally for Christmas and help these guys out," she said.
Working with residents to rebuild
Smith and Jameson also said they would be meeting with residents in the coming days to understand how leadership can support those returning to damaged properties.
Smith said about eight properties have been lost and owners may need bylaw allowances to accommodate temporary living quarters or help restoring power to Patterson Road, for example, or waiving dumping fees to dispose of burned remains.
"Whatever we can do to support these people, we plan on doing it," Jameson said.
Jameson said residents seemed tired but relieved to return home this weekend. She said she hopes to organize events to both thank volunteers and to bring communities members back together.
Related stories from around the North:
Canada: Enterprise, N.W.T., sets a potential return date of Sept. 22, CBC News
Norway: Smoke from Canadian wildfires forecast to reach Norway, The Associated Press
Russia: New NOAA report finds vast Siberian wildfires linked to Arctic warming, The Associated Press
United States: Wildfires in Anchorage? Climate change sparks disaster fears, The Associated Press