HMS Queen Elizabeth carrier group sails north for NATO training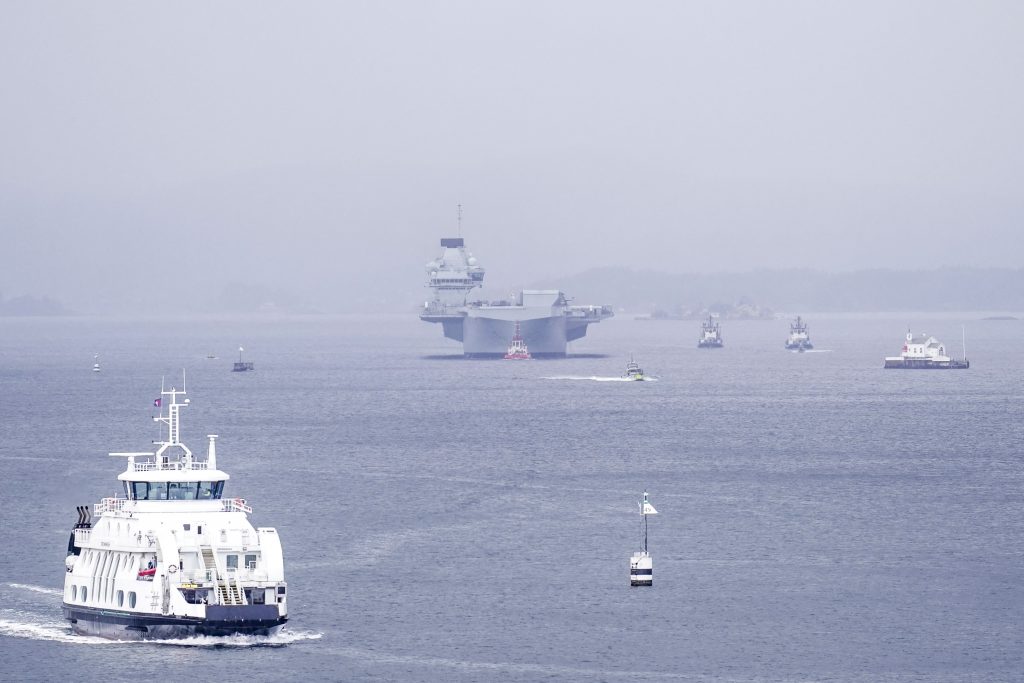 The British aircraft carrier will train warfare with Nordic countries, Americans and other allies off the coast of northern Norway.
The huge British warship sails into the area in the "near future", says Norwegian navy spokesperson Thomas Gjesdal in a phone interview with the Barents Observer.
He will not elaborate on exact area of activities.
The "HMS Queen Elizabeth" will train together with the Norwegian frigate "KNM Otto Sverdrup" and logistic supply vessel "KNM Maud", as well as warships of Germany, Belgium and France. The carrier group brings along other UK Navy vessels and a navy ship from the Netherlands as part of NATO's Joint Expeditionary Force.
Other Nordic countries, U.S. participating
The combat training scenario is not known, but additional to aircraft from onboard the "HMS Queen Elizabeth" will planes from Norway, USA, Finland and Sweden participate, a public statement reads.
"We can't provide details on positions and time-schedule for the carrier group for security reasons," the statement makes clear.
This will be the second time this year a nuclear-powered carrier sails north along the coast of Norway for allied training. In June, the "USS Ford" trained with the Norwegian Air Force off the coast of Lofoten islands inside the Arctic Circle simultaneously as the Nordic  fighter jet exercise Arctic Challenge took place in the skies above mid- and northern Norway, north Sweden and Finnish airspace.
Earlier in September, two American B-2 strategic bombers visited Ørland air base in Norway, and last week the giant cruise missile carrying submarine "USS Florida" made port call to Tromsø.
Related stories from around the North: 
Canada: Canadian and Norwegian PMs talk Arctic on sidelines of Montreal summitt, CBC News
Finland: With northern focus, Finland applies EU funding to improve military mobility, The Independent Barents Observer
Norway: Norwegians fear radiation as Russia prolongs test-window for Burevestnik missiles, The Independent Barents Observer
Russia: Moscow fires cruise missiles in sea drills between Russia and Alaska, Reuters
Sweden: Sweden wants to rebuild its "total defence" system, Radio Sweden
United States: US Navy brings massive fire power to Tromsø, The Independent Barents Observer