Nunavut RCMP charge Gill sisters, mother with fraud for claiming Inuit status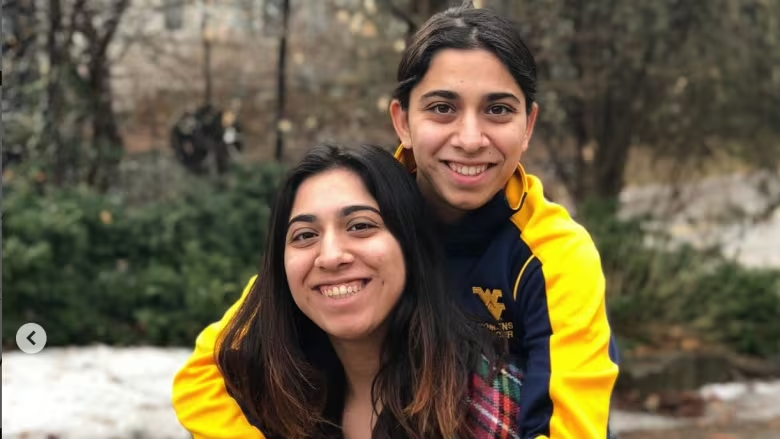 Karima Manji, Amira and Nadya Gill each charged with fraud over $5,000
Iqaluit RCMP say they've charged three women with fraud over $5,000 for claiming Inuit status.
Twin sisters Amira and Nadya Gill, as well as the woman who claims to be their adoptive mother Karima Manji, face two charges each.
The allegations are that the women used their status "to defraud the Kakivak Association and Qikiqtani Inuit Association of funds that are only available to Inuit beneficiaries by obtaining grants and scholarships."
As first reported by Nunatsiaq News in March, the twins have claimed to be Inuit, though Nunavut Tunngavik Inc. (NTI) confirmed to CBC that neither they nor their adoptive mother had received funding from NTI. NTI is responsible for overseeing the enrolment of Inuit under the Nunavut Agreement.
NTI launched an investigation and said it removed them from its enrolment list, and RCMP confirmed at that point they had opened an investigation into the matter as well.
In a news release Thursday morning, Iqaluit RCMP said an investigation found that between October 2016 and September 2022, the women applied for and obtained Inuit beneficiary status for the Gill sisters as adopted Inuit children.
That appears to line up with dates from NTI, who said the sisters were added to the Inuit enrolment list in 2016 after Manji applied on their behalf. Manji had identified Kitty Noah, an Inuk woman, as the twins' birth mother, the organization said.
But Kitty's son, Noah Noah, has said Kitty isn't related to the twins.
Speaking to CBC News last week, before the charges were publicly announced, Noah Noah said police had just told him that charges would be laid against Manji and the Gill twins.
He called it "really, really great news."
"I honestly didn't know how it was going to play out. So, I mean, the fact that [they're] being charged makes me very, for lack of better words, happy," he said.
Noah said his mother Kitty died a couple of months ago.
"I know she would have been very happy with this as well, so that's some relief for the family," he said.
'Another form of colonization'
NTI president Aluki Kotierk told CBC News that if the Gill sisters and Manji are found guilty, they should, "at a minimum," return any funds they received from the Inuit associations.
Kotierk also defended NTI's existing process for enrolling Inuit under the Nunavut Agreement. She said the process "has worked," because the Gill sisters and Manji were ultimately investigated and charged.
"When we receive an application and it indicates who the birth family are and they're Inuit, and we know that they're Inuit, we're not questioning every Inuk to say, 'Did you give birth? Did this happen?'" Kotierk said.
"I would say that the process has worked, in the sense that when there were community members who came forward and said something's not right, that we've looked into it."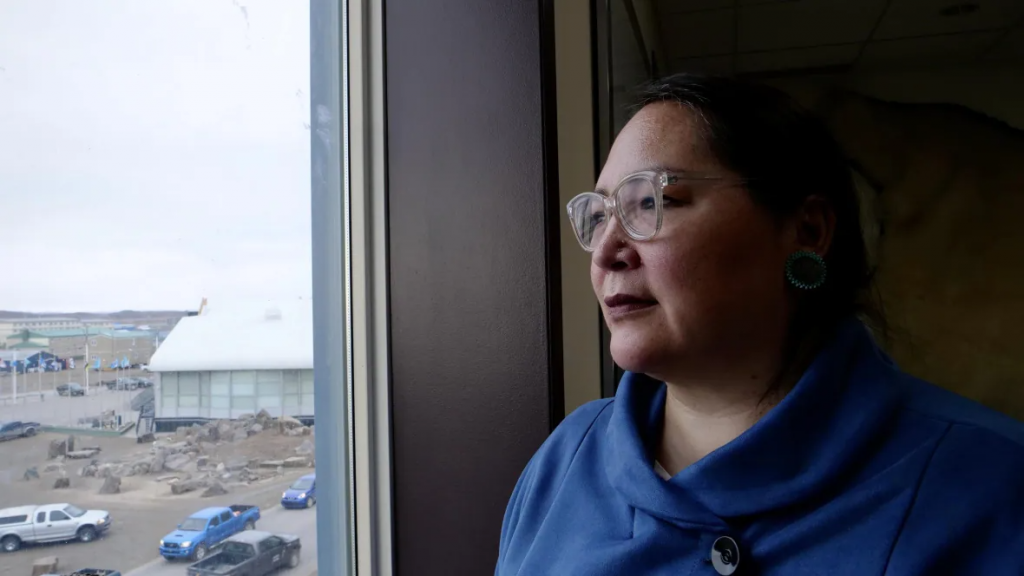 Still, Kotierk said NTI will provide more training for community enrolment committees to ensure they understand the process. She also said NTI will consider changing where people can submit applications for enrolment.
To Kotierk, the case involving the Gill sisters and Manji fits into what she sees as a larger trend, beyond just Nunavut, of non-Indigenous people claiming Indigenous identity.
"It's just another form of colonization," she said.
"You've wanted to take our language away from us. You've wanted to take our dogs away from us. You've wanted to take our culture away from us. Now you're trying to claim our identity? It's just flabbergasting."
Manji and the Gill sisters are all scheduled to appear in court in Iqaluit on Oct. 30.