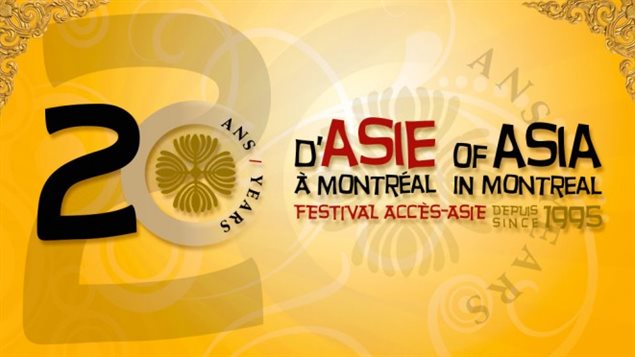 Festival Accès Asie, is the longest continuous celebration of Asian culture in Canada.  Toronto began to celebrate first, but then stopped for a period of time.  Now Toronto and Vancouver have major festivals in May, as well as several other communities across Canada.
May is officially 'Asian Heritage Month' in Canada. Kohsro 
Berahmandi, General Manager and Artistic Director of Festival Accès Asie, explained this is because Chinese and Japanese workers, most of them coming to build the railroad, in 19th century Canada, first arrived in the month of May.
But this 21st century festival celebrates all of Asia; from China and Japan to the east, to Iran, Turkey, and Lebanon, and some of the countries considered the Middle East, to the west.
Berahmandi says the festival, like the continent, takes in 'over 100 different languages and over 100 different religions and spiritual visions the people have and excrcise.  It is a celebration of music and dance, song and image both traditional and contemporary.
He notes that 60 per cent of new immigrants to Canada now come from Asia, and indeed Mandarin is the third most-spoken language after French and English.  One of the aims of the festival is to bridge the gaps that often exist between many Asian countries, and share the experience with Quebecers.
'By doing that kind of programming we are doing educational work at the same time to present the diversity of the Asian culture, which is one of the largest continents on the earth.'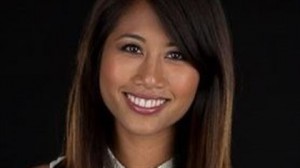 This year is the 40th anniversary of the Viet Namese arrival in Canada.  Known as the 'Boat People' when they were desperately fleeing Viet Nam in the 1970′s, the experience is recognized in having Alice Tran, the successful actor featured in French-language TV hits, such as Lance et Compte, and 30 Vies, as the official spokesperson for the festival.
Kohsro 
Berahmandi also hopes her presence will signal to the second generation that it is now the time to get involved, to become the creators and decision makers for the festivals to come.
This weekend there is a belly-dancing competion at a popular venue, as well as a concert by the much-loved Armenian singer, Lady Sylva.  It is also a landmark year for the Canadian-Armenian community as it reflects on the 100th anniversary of the genocide in their country
Festival Accès Asie culminates with the 3-day outdoor festival in Montreal's Place des Festival, May 22nd to 24th. This will feature concerts and shows by various dancers and performers, including Bollywood dance workshops open to the public.