Canada and China announced on Thursday the start of exploratory talks towards a free trade agreement and an extradition treaty, even as China's premier was forced to defend his country's human rights record and its use of capital punishment.
By Levon Sevunts, April 26, 2017
At a joint press conference in Ottawa following Prime Minister Justin Trudeau's and Chinese Premier Li Keqiang's 90 minute meeting, the two leaders announced that their goal is to double trade between the two countries by 2020.
Trudeau and Li also said they have reached an agreement to end a long-standing dispute over Canadian canola exports by 2020, as well as to resume Chinese imports of bone-in beef from Canadian cattle over 30 months of age.
Trudeau told reporters the trade and extradition treaty talks were part of an attempt to improve the relationship between the two countries.
'Very rigorous process'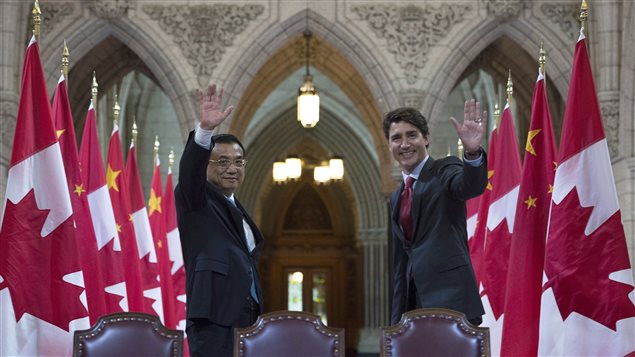 While addressing questions about the highly controversial extradition treaty, Trudeau said that Canada would have a "very, very rigorous process" to ensure that the return of wanted Chinese fugitives didn't result in human rights abuses and complied with Canadian law.
Canada, which abolished capital punishment in 1976, doesn't extradite suspects to the United States in cases where they might face the death penalty, Trudeau said. The same principle would apply to China, he added.
"We recognize that Canada and China have different systems of law and order and different approaches," Trudeau said. "And, it will be very important that any future agreement be based on reflecting the realities, the principles, the values that our citizens hold dear in each of our countries."
Li defended China's continued use of capital punishment as "consistent with our national conditions," saying that torture is against the law in China and all cases are investigated.
"If we abolish the death penalty, more innocent people will probably lose their lives," he said answering a question about China's use of death penalty and reports of widespread torture.
However, Li said he "cannot promise" that in such a large country like China there are no abuses and that every prisoner is treated humanely.
Opposition concerns
The idea of an extradition treaty with China also drew fire of opposition parties in the House of Commons. Tom Mulcair, the interim leader of New Democratic Party, blasted Trudeau for his willingness to negotiate an extradition treaty with a "dictatorship."
"What this renewed and stable relationship with China allows for is an airing of concerns and difficulties faced by both countries," Trudeau said in Question Period. "The fact that we now have an ongoing dialogue where we can highlight concerns we have about consular cases, and indeed in some cases resolve them, the fact that the Chinese can bring up issues that they have requests or questions about is what a strong relationship is all about."
Canada has very strong principles around the rule of law, around extradition treaties and the government "won't bend those principles for anyone," Trudeau said.
Protests, pomp and ceremony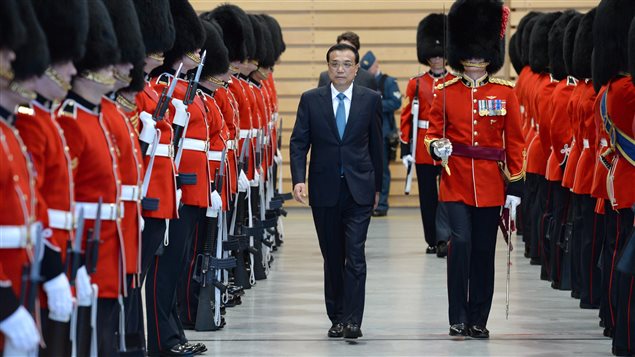 This was the second meeting between the two leaders in less than a month. The Chinese premier hosted Trudeau and his family ahead of the G20 summit in Hangzhou.
Upon his arrival on Parliament Hill, Li's was greeted with a 19-gun salute, while Falun Gong supporters held a protest on the parliamentary lawn.
Trudeau, whose father former Prime Minister Pierre Trudeau established diplomatic relations with China in 1970, said the back-to-back meetings create a chance to deepen and strengthen the collaboration and co-operation between the two countries on a broad range of issues.
"I look forward to continuing the discussions on challenging issues, but also on all the opportunities that we know there are to create benefits for citizens of both of our countries," he said.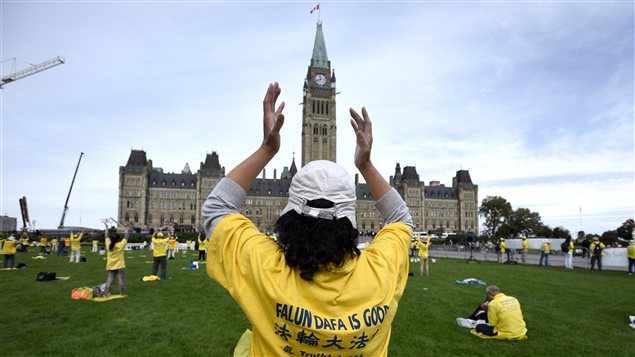 The two leaders also announced four other bilateral agreements covering research cooperation of the Canada's and China's national pension funds, Chinese investments in Alberta oil sands projects, an agreement in principal on a joint venture to develop, market and build CANDU nuclear reactors, and share purchase agreement of a Canadian nutrition supplement maker by a Chinese company.
Li arrived in Ottawa with his wife, Cheng Hong, late Wednesday, following the United Nations General Assembly in New York. Trudeau and his wife Sophie entertained their Chinese guests at the prime minister's country residence at Harrington Lake, Quebec.
It's the first official visit of a Chinese premier in 13 years.
With files from CBC News