Every year Asian Heritage Month is celebrated in Canada. Once again this year, many events are organized throughout the country to recognize the accomplishments of Asian Canadians.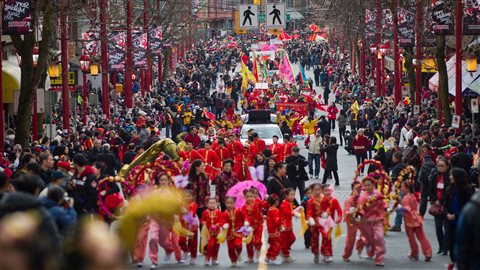 In 2002, the federal government officially declared May as Asian Heritage Month. "Celebrating the Contributions of Asian Canadians," is the theme of 2017, which also marks the 150th anniversary of Confederation.
"Whether from East Asia, South Asia, Western Asia, Southeast Asia or the Middle East, Asian Canadians have helped our country prosper and grow. They have made their mark on every aspect of life in Canada, from the arts and sciences to sport, business and government—an example of how our diversity strengthens and enriches us all, " said Canadian Heritage minister Mélanie Joly on Monday.
Cultural, artistic, culinary and educational events are planned during all of May in many Canadian cities. For example, in Montreal, the Festival Accès Asie, features performances by Asian artists recently settled in the city, or born in the metropolis.
"With an emphasis on the art and culture of India, together we will travel all over Asia during Asian Heritage Month by immersing ourselves in the universes of some sixty artists from near and far," said general director Khosro Berahmandi.
Here are a few sites that present the programming of events in various Canadian cities :
New Brunswick :