The race to elect the new leader of the federal New Democratic Party got more exciting today with reports that Ontario deputy NDP leader Jagmeet Singh is poised to announce his intention to seek the leadership, potentially becoming the first Asian-Canadian and the first non-white national party leader.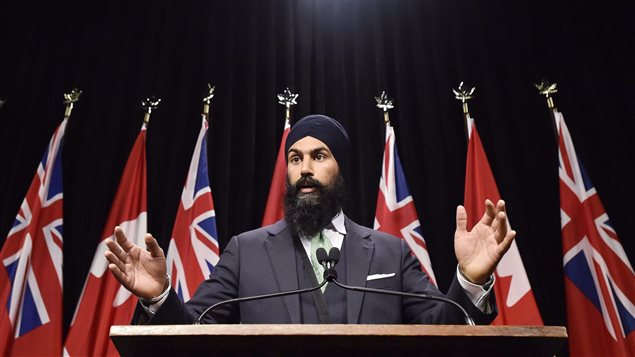 Citing its sources, The Canadian Press reported today that Singh, a 38-year-old criminal defence lawyer and turbaned Sikh, plans to make the announcement at the Bombay Palace in Brampton, Ontario on Monday night.
The NDP is the leading left-of-centre party in Canada and currently has 44 MPs in the 338-seat House of Commons and no Senators in Canada's appointed upper chamber.
The NDP launched a campaign to replace its current leader Tom Mulcair following disappointing results at the October 2015 federal election, where the New Democrats lost 59 seats and the status of the Official Opposition they had attained in 2011 under the leadership of late NDP leader Jack Layton.
Singh's campaign will be led by Michal Hay, executive assistant to Toronto city councillor Michael Layton — the son of Jack Layton, The Canadian Press reported.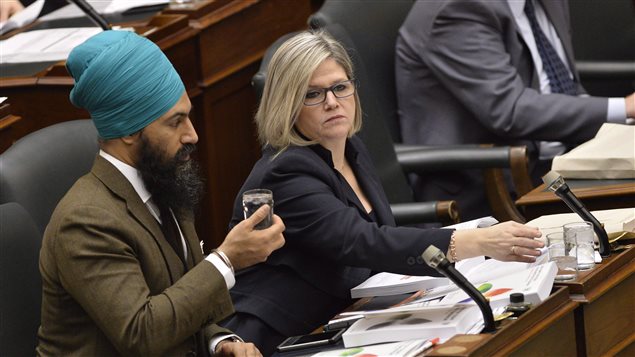 Singh is a charismatic young leader with a certain fashion flair and has been featured by Toronto Life magazine on its lists of "50 Most Influential" and "Toronto's Best Dressed." He was also featured in the men's style bible, GQ magazine, which called him "incredibly well-dressed rising star in Canadian politics."
"Because I was considered stylish, with these colourful turbans and well-cut suits and showing myself as a confident person, I could use that as a tool to talk about things like unfairness, injustice, poverty, and inequality in the public sphere," he told GQ.
"A beard and a turban sometimes conjure up negative associations, but, if you see someone with a lime-coloured, bright orange, or pink turban, it disarms people's stereotypical notions of this image and it disarms people from those stereotypes."
Singh is also a mixed martial arts specialist who has competed in the U.S. and Canada in Brazilian jiu-jitsu.
There are four official candidates in the lengthy race to replace Mulcair as NDP leader in October.
Current contenders include B.C. MP Peter Julian, Ontario MP Charlie Angus, Manitoba MP Niki Ashton and Quebec MP Guy Caron.
Former veterans ombudsman, retired Canadian Armed Forces colonel, Pat Stogran and Ibrahim Bruno El-Khoury, the founder of a Montreal consulting firm, have also announced their interest in running for the leadership of federal NDP.
With files from The Canadian Press