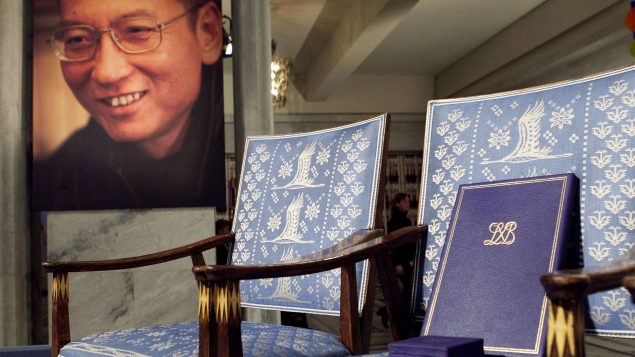 A bronze statue of an empty chair will be erected in Canada's biggest city to commemorate writer, human rights activist and Nobel Peace Prize winner Liu Xiaobo. China refused to allow the writer to travel to Norway to collect his prize in in 2010, so his award was presented to an empty chair. The Nobel committee said the prize was awarded "for his long and non-violent struggle for fundamental human rights in China."
The Toronto project was launched by Amnesty International Canada, the Toronto Association for Democracy in China and Pen Canada, which advocates for persecuted writers around the world. The group has commissioned artist Ruth Abernathy to create the statue. It will be a little larger than life and people will be able to climb on it and contemplate the writer's struggle.
'Liu Xiaobo will forever live in our hearts'
Liu was arrested in 2009 on suspicion of "inciting subversion of state power" and was sentenced to eleven years in prison. He died of liver cancer on July 13, 2017.
"The Chinese government has applied its full authoritarian weight to the task of destroying another voice of conscience," said Charlie Foran, former president of PEN Canada in a news release. "Liu Xiaobo will forever live in our hearts as the champion of freedom of expression."
Activists campaign to free widow
Liu's widow poet, artist and blogger, Liu Xia has been held under illegal house arrest without charge since October 2010. PEN and Amnesty international have an ongoing worldwide campaign seeking her freedom.
It is not yet clear where the bronze statue will be located in Toronto. Negotiations for a place are under way with private and public entities. The organizations are working to raise at least $50,000 for the project.