Nahlah Ayed – Foreign Correspondent
0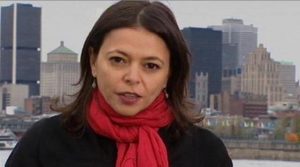 Nahlah Ayed is a veteran CBC foreign correspondent currently based in London, England.
For almost ten years, she lived in, and covered the Middle East. From Beirut to Baghdad, Riyadh to Tehran, Ayed travelled the region extensively, reporting from many conflicts and interviewing key leaders. She also covered the Arab uprisings from the start.
It began in 2000 when she travelled with then Prime Minister Jean Chretien on a Middle East tour for Canadian Press. She had convinced her bosses that her Arabic background and language, made her the perfect fit for the job.
In 2002 the desire to cover the stories in the Middle East directly motivated her to leave her job in Canada, and with a move to Amman, she began work as a freelance reporter from the region.  She was soon hired by the CBC.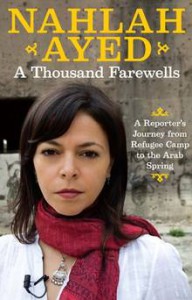 She wrote about her experiences in her 2012 book, 'A Thousand Farewells: A Reporter's Journey from Refugee Camp to the Arab Spring.
Ayed has reported from many places beyond the Mideast, including India, Pakistan, Kenya, Haiti and several other locations around Europe.
Her work has received numerous national and international awards and nominations. In 2008 she was awarded an honorary doctorate degree by her alma mater, the University of Manitoba, for distinguished achievement.
 Ayed is a graduate of Carleton University's Master of Journalism program. She also holds a master's degree in interdisciplinary studies and a B.Sc. in genetics from the University of Manitoba.
Nahlah Ayed was born and raised in Winnipeg, but she had the unusual experience of living for seven years, from the age of 6 to 13, in a Palestinian refugee camp.  It was then she learned to speak Arabic, and experienced a life very different from what she had known in Winnipeg, for better and worse.  Her parents made the move, as they had wanted their children to know the extended family, and the language and culture they came from.
In this 2012 interview with Geroge Stromboulopolis, on CBC TV, Nahlah Ayed talks about her unique childhood and her work today:
https://www.youtube.com/watch?v=2HrqVsgXkgU