Abisara Machold empowers clients by teaching them to love what they already have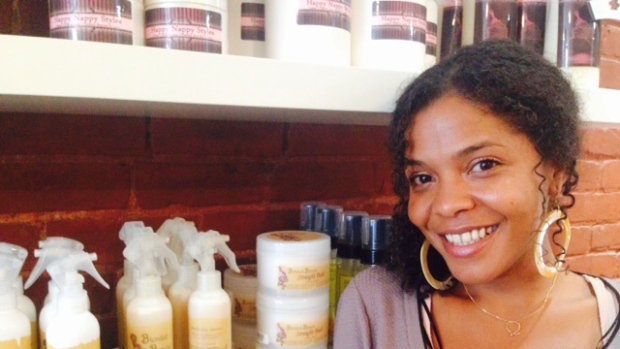 The minute I heard Inhairitance owner Abisara Machold not only specializes in natural hair but is also the daughter of a white mother and black father,  I wanted to meet her.
She grew up in Austria. I grew up in Montreal's West Island. Her father is from Ivory Coast, mine from Nigeria.
As children, we both had white moms who wanted us to love our hair, but we didn't.
I figured there's a good chance she might understand the challenges I've faced over the years with my own hair.
But I never made my way over to her salon until it became an assignment for Daybreak.
CBC Radio producer Nathalie Walther decided to mark Black History Month with a Daybreak broadcast live from Inhairitance. She wondered if I would be willing to do a story about natural hair.