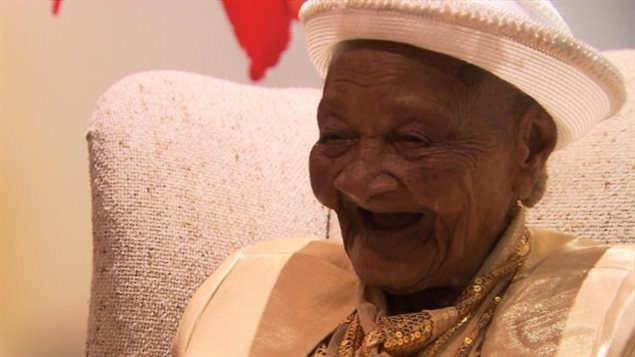 Cicilia Laurent has just one birthday wish.
The Haitian-born resident of Laval, Quebec, who turned 120 years old on Sunday, wants to meet Canadian Prime Minister Justin Trudeau and ask him a special favour.
She wants Trudeau to allow her two great-grandsons in Haiti to visit her in Canada so she can see them again.
Laurent, who celebrated her birthday at festive ceremony at the Haitian consulate in downtown Montreal , could be not only Canada's but also the world's oldest living person.
Going for record books
In fact, officials from Guinness World Records are in Haiti to determine if Laurent is the new record-holder, Montreal's Haitian Consulate said.
The Toronto Star newspaper reported that Laurent's official birth certificate was issued by the Haitian government only in 2005 through a process for those whose birth was never recorded or whose original proof of birth has been lost. The document states that she was born on Jan. 31, 1896, in Pestel, a village about 300 kilometres west of the Haitian capital Port-au-Prince.
If Guinness World Records officials can find other proof of her age, Laurent, who moved to Canada in 2010 after the devastating earthquake that killed more than 100,000 people, could claim the title from 116-year-old Susannah Mushatt Jones of Brooklyn, N.Y., who was given it last year.
Laurent would also follow the all-time record-holder, Jeanne Louise Calment, the French woman who died at age 122 in 1997.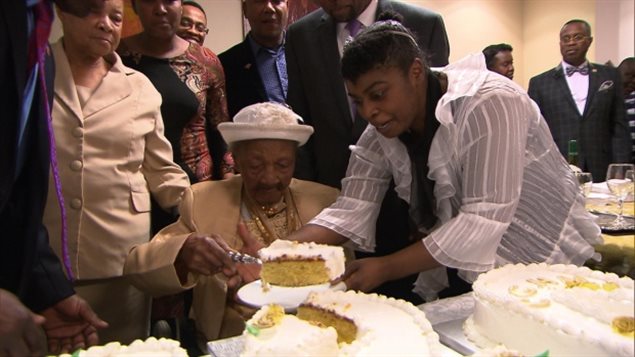 Prayer and laughs
So what's her secret for such longevity?
Her family says Laurent constantly prays and while she enjoys watching cartoons on TV, she never turns on the news.
"She likes everybody, and she likes to laugh and to have fun with everybody," her granddaughter-in-law, Marie-Lorna Pierre, told CBC News.
And the former market seller who raised six children doesn't eat junk food. Her diet is all natural, consisting of chicken, bananas, juice and mashed corn.
She wouldn't even eat her birthday cake, baked in the shape of number 120.
With files from CBC News