'This was a real opportunity to … show the way we have participated in the history of the world'
By On The Coast, CBC News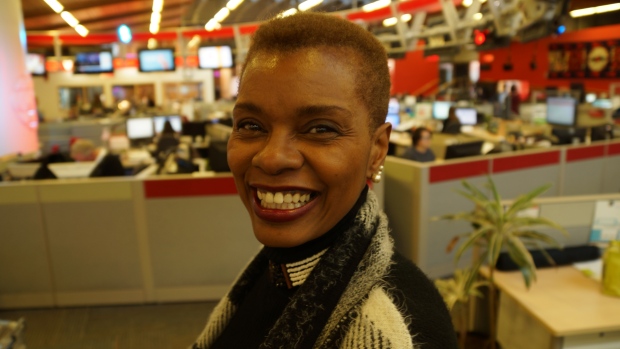 When filmmaker Barbara Chirinos moved to Vancouver from New York City, she found a gap in the city's film festivals: there was no celebration of black history.
So she started a series of her own, and VIFF Celebrates Black History Month in now in its fifth year.
This year, the festival explores issues around race, roots, and relocation, from the 1967 race riots in Montreal, to the African roots of tango, to the migrant crisis in Europe.
Black Vancouverites respond to question 'Where are you from?'
Hidden history of African American settlers in Wellington, B.C. uncovered
Black History Month: 6 black Canadian culture-makers
The festival opened Tuesday evening, but before the first films began showing, Chirinos stopped by CBC Vancouver for an interview with On The Coast guest host Gloria Macarenko.
This piece is part of On The Coast's Black History Month series, "Race, Roots and Relocation: Delving into B.C.'s Black History." Check back at cbc.ca/bc every day this week for more stories from B.C.'s black community.