Archivist Christine Meutzner found at least 70 black settlers were living in the old mining town in 1890s
By On The Island, CBC News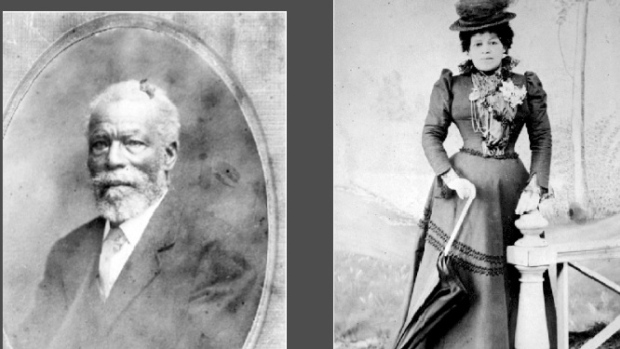 Jimmy Claxton, the first black man to play organized baseball in the 20th century, is one of the most well-known black Canadians in history.
But Nanaimo Community Archives manager Christine Meutzner has always believed Claxton's couldn't have been the only black family living in Wellington, B.C., where he was born in 1892.
And when asked by the City of Nanaimo and other local community groups to explore the history of Wellington, a former mining town and now a neighbourhood of Nanaimo, Meutzner discovered she was right.
"One black person had already been identified and I thought, well, he … wasn't deposited there by a stork — there must have been a family," she told On The Island.
"There must have, perhaps, been other families, and that's how I discovered them."
Meutzner, who recently presented preliminary findings at the Nanaimo Art Gallery, found at least 70 black settlers — or six per cent of the population — lived in Wellington in 1891.
Remarkably, that fact wasn't well-known until now.
Many of the settlers came from Virginia and Tennessee in the U.S. to seek their fortune in Wellington, Meutzner said.
A lot of them ended up working for industrialist and politician Robert Dunsmuir, who Meutzner said hired African-Americans as miners because he believed them to be more docile people.
Most of the black men that came to Wellington remained single, lived in boarding houses, were either Methodist or Baptist, and left Canada within 20 years, Meutzner said.
Click here to read the rest of this article on CBC.ca