By Carmel Kilkenny |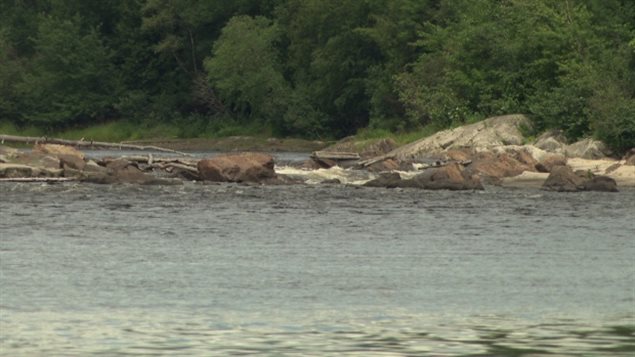 Black History Month is coming to an end but the quest to make black history visible in several locations in the province of Quebec is suspended for the moment.
Rachel Zellars, a Phd candidate in McGill University's Faculty of Education, launched a campaign last summer, to have 11 locations in Quebec that have the word "Nigger" or the French word "Negre" in the title, changed.
"Nigger Rock" in St. Amand, Quebec is remembered as a cemetery for slaves; "Nigger Rapids" in Gatineau was named to commemorate the young black couple that drowned there in the early 1900's. These are some of the places and realities that Rachel Zellars wants remembered as they are re-named.
"For me the freedom is in the process"
The provincial toponomy commission co-operated in de-officializing the names but have not yet responded to Zellars' demand, supported by several geographers, that a committee of black academics and scholars be consulted to re-name the sites.
Zellars, a black woman from upstate New York, has thought long and hard about the issues. In encountering resistance from some of the black elders in Montreal concerning the change, she says it's about the violence implicit in what's now known as the "n-word".
"There's something even more violent about leaving a name like 'nigger' or 'negre' attached to place-names as a representation of "Black" or "African" or "Afro-Canadian" or "African-Quebecer", whatever the term is that is less offensive actually is…"
Zellars sees an opportunity in the process of consultation; "black studies programs, cultural focused studies have been around in the Unites States since the 1960's, we are simply well behind the time in terms of investing in the study of certain kinds of lives in Canada."