Filipino Workers in Yukon Dispute Leaving Canada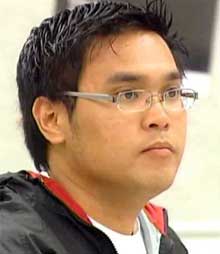 Two Filipino men caught working in Yukon, Canada without proper paperwork are agreeing to leave Canada voluntarily, rather than face deportation.
Francis Dura and Renaldo Verdeflor made the decision after federal Immigration Minister Jason Kenney denied their final appeals to stay in Canada, said the Yukon Federation of Labour, which has been lobbying on the men's behalf.
"When you look at the Immigration Act it certainly doesn't favour, in my opinion, any new immigrants. There was a technical breach of the act and we did hear back from the federal minister who refuses to intervene in the case," labour federation president Alex Furlong told CBC News on Tuesday.
"In his words, new immigrants to Canada are supposed to be fully versed in sort of the do's and don'ts, and abide fully by the Immigration Act."
Officials with the Canada Border Services Agency arrested Dura and Verdeflor in Whitehorse this past summer, after the men were found to have been working in the territory without proper documentation.
Plan to reapply
Despite interventions from labour groups and the Yukon's Filipino association, Dura was convicted in July of violating his foreign work permit. He has since been waiting for instructions regarding his deportation. Verdeflor faced the same charge.
Dura has said he unwittingly broke the law because he did not understand the rules governing his foreign work permit.
With their final appeals dismissed, both men have decided to return to the Philippines and reapply to come back to Canada from there, Furlong said.
"For Francis Dura, that effectively ends any chance he has to remain in Yukon and Canada. And in regards to Reynaldo, he would probably [be met] with the same fate," he said.
Furlong said it will likely cost around $3,000 to fly both men back to the Philippines, so it could take a few weeks to raise enough money.
"It's comical that Francis has an exclusion order removing him from Canada, and Reynaldo would end up with the same fate, but has agreed to leave voluntarily and they both have to certainly buy their own plane tickets to go back" Furlong said.
"It's not cheap. The average cost is, one-way, about $1,400 [to] $1,500."
The Yukon's labour organizations will help the Filipino association with fundraisers to pay for the men's airfare, he added.