Toronto gallery next stop for travelling Kenojuak Ashevak exhibition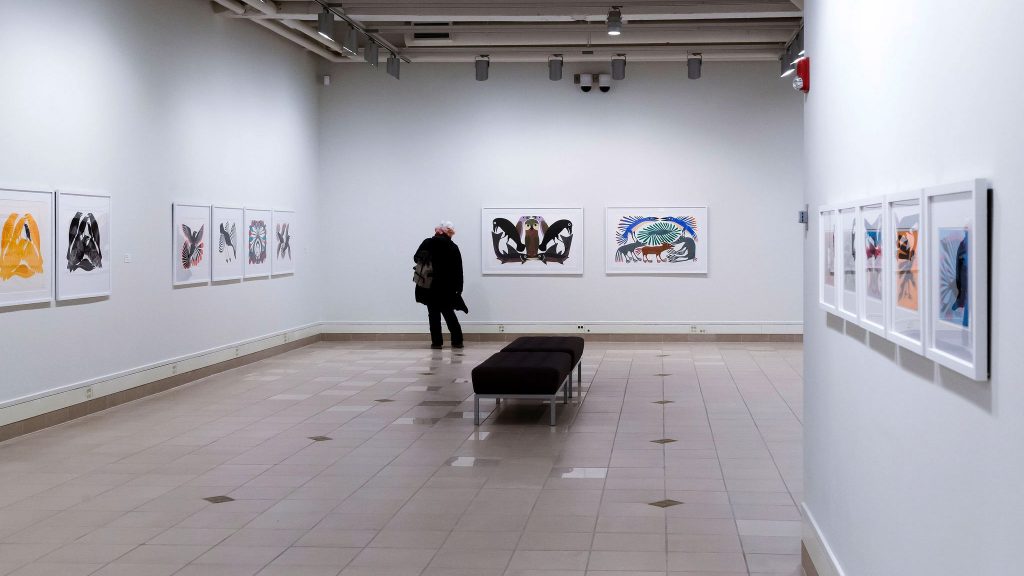 A travelling exhibition featuring the works of renowned Canadian Inuit artist Kenojuak Ashevak will make its next stop at Toronto's Urbanspace Gallery where it will run January 19 to March 25.
The gallery is the sixth stop on the show's tour.
"Bringing Kenojuak Ashevak: Life and Legacy to Urbanspace Gallery at is an ideal location for this exhibition," William Huffman from the West Baffin Cooperative told Eye on the Arctic. 
"The gallery's unique mandate of community building through creative thinking is remarkably aligned with Kenojuak's creative contribution to Kinngait, and the historically vital role of art making in the West Baffin region."
Iconic artist 
Kenojuak Ashevak was part of the first generation of artists to come through the print program in the village of Kinngait (then known as Cape Dorset) in Canada's eastern Arctic.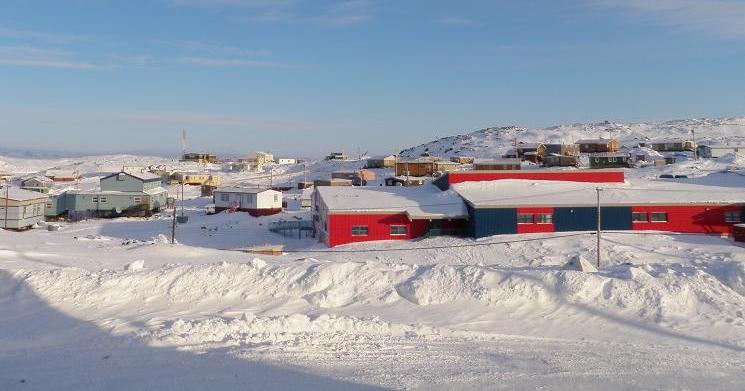 The program's roots go back to the 1950s when Canadian artist James Houston moved to the community and taught local Inuit how to draw and make prints. 
Starting in 1959, the prints produced in Cape Dorset were released in an annual collection. The images of arctic nature and Inuit life became a hit in the art world and a favourite of collectors. 
The collections made Ashevak a superstar of Canadian art with many of her images, such as Enchanted Owl, becoming iconic and appearing on everything from stamps to money.
Exhibit showcases works from archives
Kenojuak Ashevak: Life and Legacy is made up of 31 drawings and three prints from the archives of the West Baffin Cooperative, the local co-op established in 1959.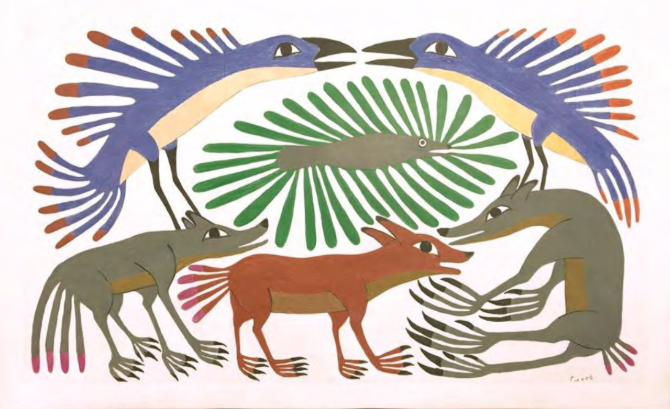 Prior to the show, the works had not been exhibited. The images are also accompanied by objects and anecdotes contributed to by Kinngait community members related to Ashevak's work and contributions.
The show opened at the Kenojuak Culture Centre in 2018 in Ashevak's home community of Kinngait. 
Pingwartok Ottokie, the president of the West Baffin Cooperative, said this sixth stop for the show is another occasion to share the art out of Kinngait with the rest of the country,.
"This exhibition launched its national journey at the artist's namesake venue, Kenojuak Cultural Centre in Kinngait," Ottokie said in a news release. "As the show continues its national tour, we are very pleased to share this tremendous gift with with our friends and extended family across Canada."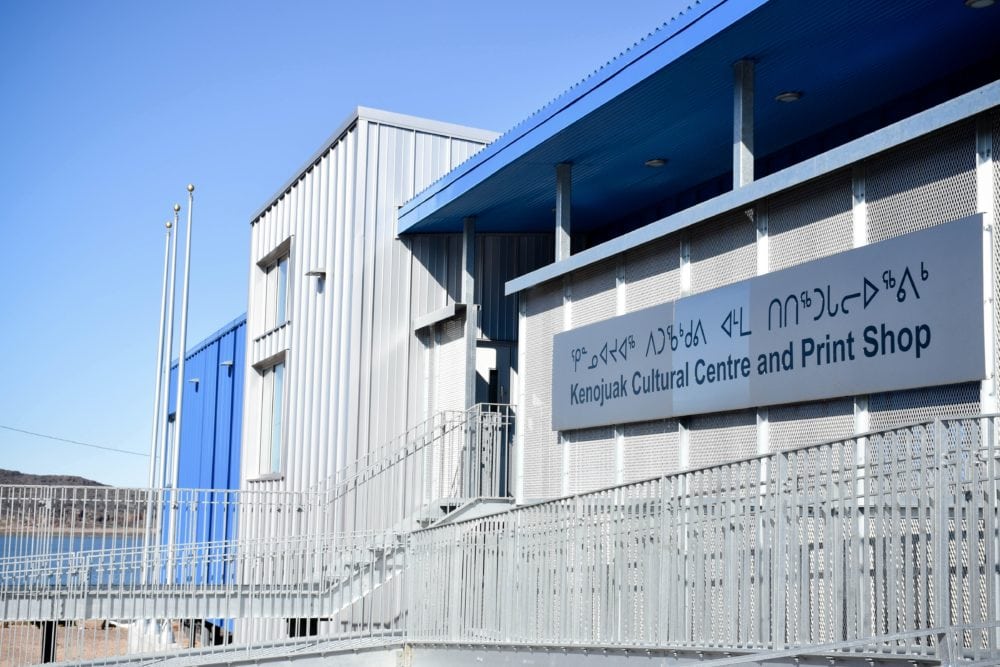 Kenojuak Ashevak: Life and Legacy was previously shown in Saskatoon, Saskatchewan; Dawson City, Yukon; Sudbury, Ontario; Kelowna, British Columbia; and Medicine Hat, Alberta.
After the Toronto exhibition, the show will head to four venues in eastern Canada, starting with the English Harbour Arts Centre in the province of Newfoundland and Labrador.
Write to Eilís Quinn at eilis.quinn(at)cbc.ca
Related stories from around the North:
Canada: Art gallery in Yellowknife visitor centre set to host full roster of shows in 2023, CBC News
United States: Gwich'in-language short film explores connection with land in award-nominated series, Eye on the Arctic