The Best Knitters on Baffin Island
Wednesday, February 17, 2010
Clyde River (Kanngiqtugaapik), Nunavut
Weather: – 27c and cloudy
Today, I spent most of the day doing interviews for my sea ice story.
But there is something that's been bothering me since we've got to Nunavut. And that's the almost complete lack of women's voices we hear when we talk about climate change in the North.
Everything is focused on the hunters, and their voices are very important. But women are the ones who cook the food and clean the skins, hides and furs. They're the ones that collect the plants and the berries in spring and summer. All these areas are being affected by climate change as well – and in very profound ways.
But nobody seems to be asking the women about any of it.
In any case, I'm missing women's company. So this afternoon, I grabbed my knitting needles, my yarn and the sorry, half-finished, winter scarf I've been working on, and headed to the Clyde River Knitting Circle.
I got a lot of answers to many of my questions there. But the problem is, once I told the group I worked with Radio Canada International, one women in the group didn't want me to report, write or record anything.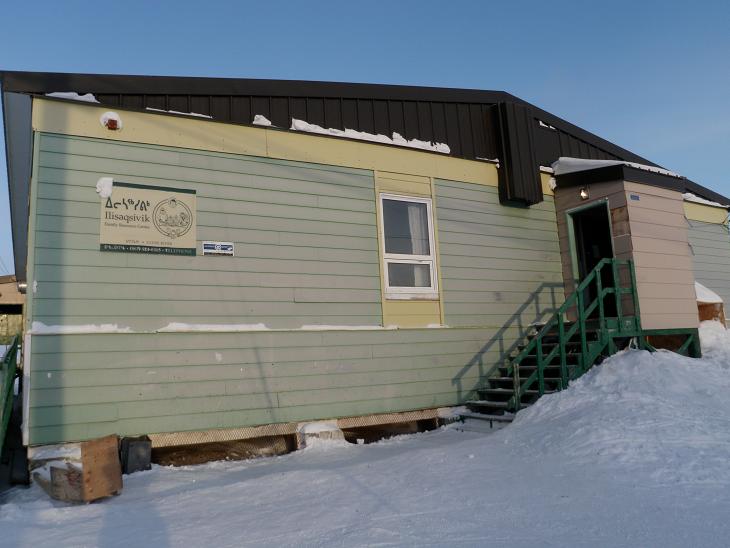 "But if she stays, she could go on CBC and tell everyone we're the best knitters in Baffin Island," one of the elders joked in Inuktitut.
Everyone starts to laugh. Then they look at my knitting project and start to laugh even more.
"I think we should let her stay, it looks like she needs all the help she can get," the same elder said.
The group discusses it and decides I can stay as a knitter, but not as a journalist.
It was an amazing, and for me, eye-opening afternoon.
One elder told me stories about her childhood growing up in a nomadic camp on Baffin Island. And about what life was like then before the white man came. It's one thing to read about that stuff in books, but it's another to hear these stories from a real person.
It may sound cheesy, but I feel completely honoured to have heard their stories. I only wish I heard them twenty years ago when I was in elementary and high school.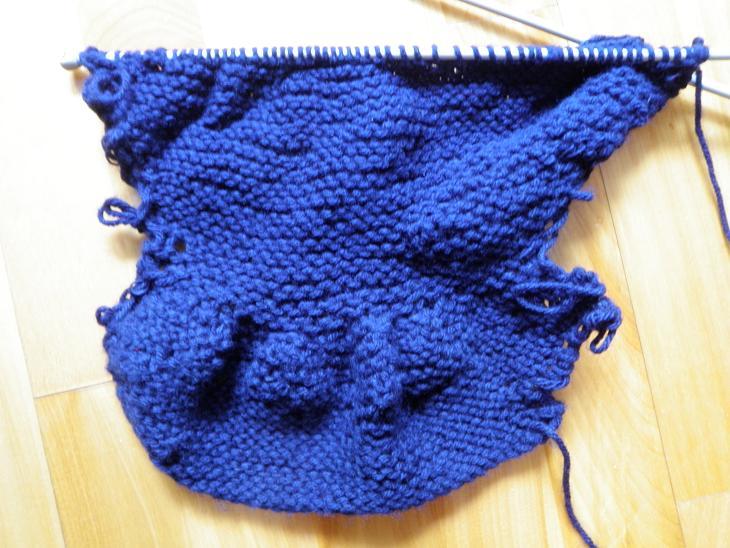 I have no idea why educational boards across Canada aren't bringing Canadian school kids up to the North, or flying elders down south to talk to school kids. We Canadians in the south would be a lot richer for it. We're the last generation that's going to be able to hear these stories from Inuit elders first-hand.
So to the ladies of the Clyde River Knitting Circle: thanks so much for making me an honorary member of your group, even if only for one day. You not only helped improve my knitting, you guys also gave me invaluable context and feed back for the stories I'm working on.
Qujannamiik!