Committing an Arctic Faux Pas
Thursday, February 18, 2010
Clyde River (Kanngiqtugaapik), Nunavut
Weather: -21c and very, very cloudy
Today is my last day in Clyde River before heading off to Cape Dorset tomorrow.
I spend the morning trying to track down Ilkoo Angutikjuak, one of the Clyde River elders involved in the sea ice study. Locals have warned me he's always out hunting and can be hard to track down. But I found him in town today and he said he was happy to do an interview.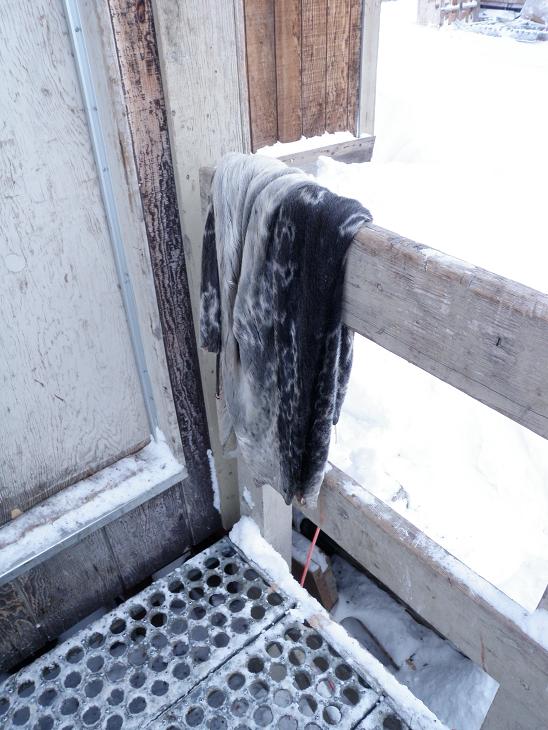 I go to his house at the agreed time and knock on the door. There's nobody there. I walk around the house, tapping on various doors and even windows, but not a peep from anyone.
Yet, when I get back to the hotel. Ilkoo calls me and said he's ready. I can come back.
And I do. But the same pattern repeats itself all over again.
The third time, I go back, the front door is slightly ajar. I push it open and go inside.
Ilkoos's daughter Gedida is there to translate and the interview goes well. After we're done, we sit around chatting.
Ilkoo's son John joins us and offers me some friendly advice.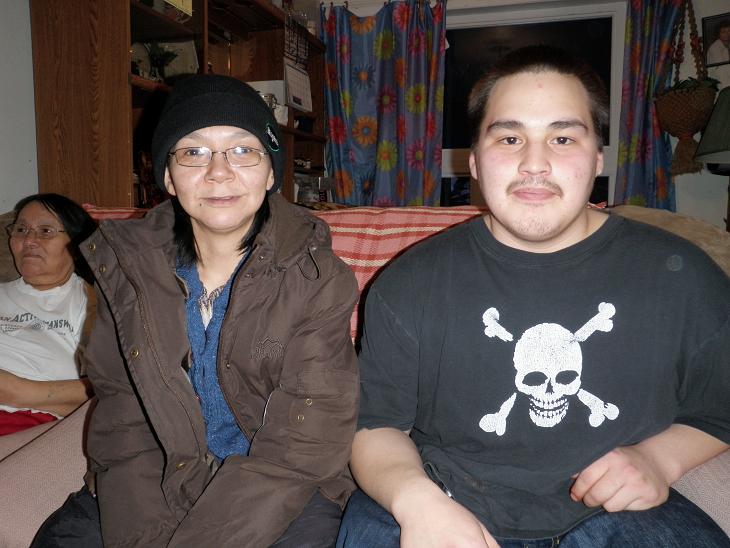 "You're in the North," he said. "You shouldn't knock on people's doors. You're just supposed to walk in."
Finally, I get why nobody answered the door for me. While I was waiting for them to come open the door for me. They were waiting for me to just walk in. They went on to say how terribly odd to them that I came, knocked on the door and then went back to the hotel. Three times.
"That's why we left the door open for you this time," John said. " Otherwise we thought you'd never come in."
I felt like a complete dork.
"But doesn't it bother you when people just barge in?," I said.
"Only if they're drunk," John said. "And then it's no big deal. We just come downstairs and push them out."
*** ***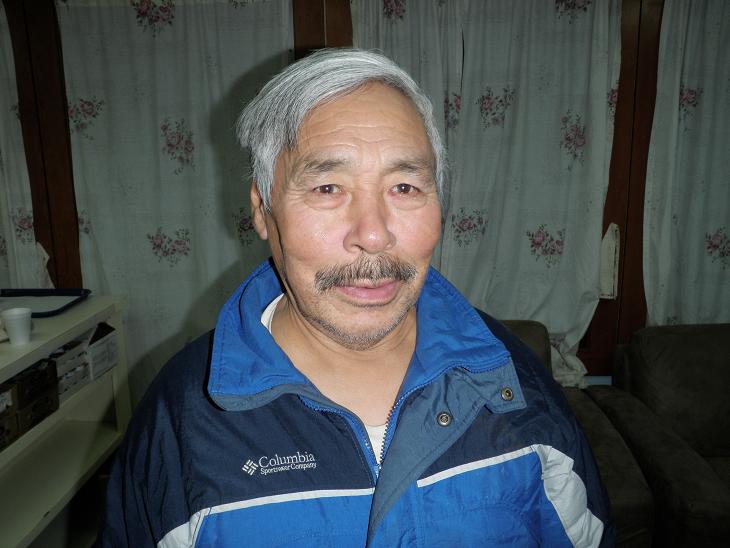 I stayed and talked to the family a little longer before leaving. I thank Ilkoo for his time saying I know how much he likes to hunt everyday and that I considered myself lucky that I got the chance to speak with him.
"I have to hunt," he corrected me speaking softly. " I have a very large family and the food in the stores here is very expensive.
"If I don't hunt, I can't feed my family."