Reindeer Herding a Case Study to Better Understand Arctic Adaptation, Globalization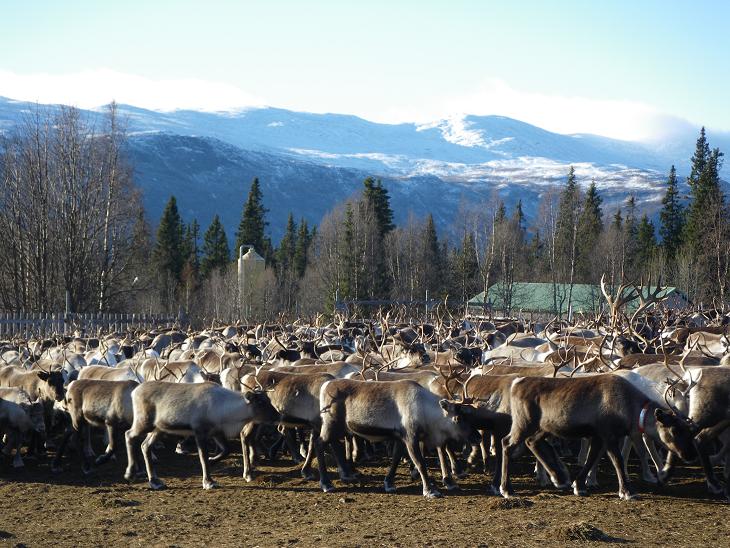 As climate change, Northern development and societal challenges in the Arctic intensify, reindeer herders are increasingly faced with making difficult decisions that concern their rights, livelihood and future.
The University of the Arctic sees the reindeer herders' plight as an ideal case study for understanding climate and societal adaptation to the changing Arctic.
A new Master of Science course, called Adaptation to Globalization in the Arctic– is a pilot course developed by the UArctic EALÁT International Centre for Reindeer Husbandry, the Sámi University College and Uarctic Thematic Networks.
Thirty students from around the Arctic – including many from Russia- will participate and attend the course through virtual workshops on the Arctic Virtual Learning Tool Web Portal http://www.vlt.is/
Instructor Philip Burgess of the International Centre for Reindeer Husbandry is taking a case-based approach to helping students gain knowledge on the challenges that local reindeer herding communities face as a result of climate change, and how communities feel encroached upon as a result of development and globalization.
Most of the time when we think of Arctic peoples and animals, we think of hunters; reindeer husbandry is something quite different, a fascinating livelihood with many challenges and rewards. – Just spend a little time on the Reindeer Portal for a glimpse into this society and culture.
The course starts next Monday, January 10th.
For more info http://www.uarctic.org/
Reindeer Stories on Eye on the Arctic
With new stories on this topic coming mostly from Eye on the Arctic partner Radio Sweden and Sámi Radio, our archive of stories about reindeer herding is growing.
This is a list, to date: