Finnish Doctors Recommend More Vitamin D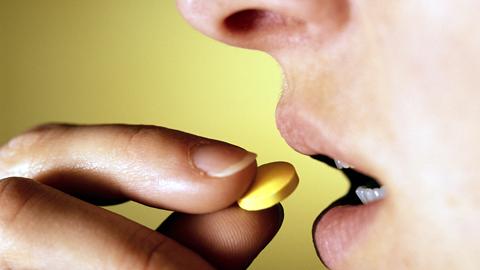 New recommended daily doses of vitamin D, which is essential for bone health, were published on Monday in Finland. Changes concern mostly vitamin intake by children and pregnant or nursing women.
Doctors especially recommend vitamin D3, which can be found in a small range of foods and is naturally produced by the body under exposure to sunlight. This vitamin is crucial for calcium absorption, which is in turn highly important for healthy bones. Vitamin D deficiency can lead to rickets in children and osteoporosis in mature adults.
In Finland, where sunlight is elusive in the winter, vitamin D supplements have been recommended by doctors for decades and certain milk products have been enriched by the vitamin.
The National Institute for Health and Welfare, the National Nutrition Council and the Finnish Paediatric Society have now revised recommendations for vitamin D intake.
They call for infants over two weeks of age to get 10 micrograms of the vitamin daily. Between the ages of 2 and 18, the recommended daily dose is 7.5 micrograms. The daily dose for pregnant women and those who are nursing is now set at 10 micrograms. These amounts of vitamin D are also to be consumed year round, not only in the winter.
In the past, vitamin D supplements were advised only for winter time and for children under 15 years of age, with dosage dropping significantly once children turned three.